We are now operating in Portomaso Marina
Malta SIR Office & Team, Malta Luxury Real Estate News
27th March 2017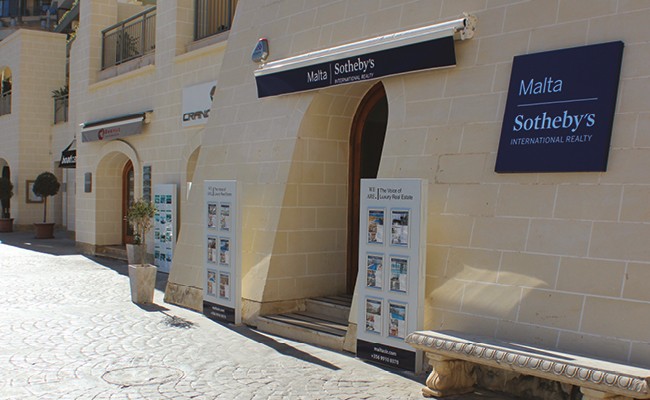 Malta SIR is expanding its presence on the Maltese Island with an ever growing team of professional real estate associates and a new premises in Portomaso Marina.
This unique brand was introduced to Malta, 3 years ago and started its operation from its Sliema Office. Today the brand proudly represents luxury and high-end property and confidently portrays itself as 'The Voice of Luxury Real Estate.'
Malta SIR is a specialised upmarket real estate agency that is the best in its class for selling medium to high value properties like the Portomaso high-end real estate development for example. The SIR brand is globally renowned and its name resonates trust, quality and luxury.
Malta SIR benefits from a worldwide referral system within its global network of international buyers and estate agents through 20,000 sales associates, 880 Offices and 70 countries worldwide. This allows the company to tap into foreign potential buyers and the most affluent and influential group of potential investors.
Malta SIR is now gearing up to celebrate the official launch of its new office with an elegant champagne party at its new premises located in the high-end Portomaso Marina.
We are currently interviewing interested parties to form part of Malta SIR Team. Anyone interested in joining the team is invited to get in touch with us on info@sir.com.mt or call us on +35620108070.
Back to Archive
Share this Article