In describing Valentina two adjectives immediately spring to mind: Passion and Dedication. Valentina hails from Italy - passion runs through her veins. She has a great passion for luxury real estate and a genuine love for Malta and she promotes both with gusto and flair. Her dedication then comes to the fore when assisting her international clients. She is ever conscious that choosing the right property is never easy and so she goes above and beyond to provide her clients with a seamless service from inception to realisation. Several testimonials from international clients are a testament to her dedication: she is always highly commended for her genuine kindness, her authenticity and support, and her fairness with regards to both parties to the transaction. Above all, she is always highly praised for her positive can-do attitude and ever-present contagious smile
Norbert
We could not speak more highly of Mr. Grumley, whose service was beyond anything we could have expected. Had it not been for his services, presence, availability and constant efforts, the transaction would most probably not have taken place at all. We bought our property sight unseen, from 10,000Km away, without having ever have set foot in Malta before. It is our dealing with Mr. Grumley that gave us the resolve to go ahead with our purchase and took out all the stress from the transaction. Retrospectively it is one of the greatest decisions we have ever made. We are grateful for Mr. Grumley's performance - and by extent, Sotheby's - and his help from start to finish and we could go on as to why but instead we shall say only this: when comes the time to acquire another property in Malta we will look for only one real estate agent - Mr. James Grumley.
Christian
I would like to express my amazement at, and indeed gratitude for, your Richard Bellerby, whose efficiency, courtesy, and intelligence do the greatest credit to Sotheby's International. During my long years on Malta, it was my misfortune to encounter quite a selection of underwhelming agents, but I have to say that Mr Bellerby stands head and shoulders above this general morass. Instead, one finds in him a man who, such is his natural urbanity and refinement, would not be out of place negotiating on behalf of clients in a capital such as Hamburg or Paris. He has rendered simple for me what could have proved an incredibly tiresome process and always been happy to offer hands-on help on matters that lie beyond his basic remit. Never too grand, and never ever idle, I only hope that he's sufficiently appreciated by your company. He should be.
Paul
Having lived in Portomaso, and had property to rent & sell, I was fortunate enough to meet up with Richard & Sooz Bellerby, who both work at Malta Sotheby's International Realty (Malta SIR) in the Portomaso Marina. I have to say, that when I had property to rent or sell, I was more than happy to give them my business, as they not only know their job, very well, but they go the extra mile, and most of all, they give their customer a thorough package, in that they always kept me well advised of the property market, and most of all they gave me the all-important feedback. I hope that both Richard & Sooz will continue to work at Malta SIR, as their quality of service will be sorely missed if they decided to stop working in this segment
David
I was lucky to meet Josabeth Cassar, a real estate agent from Sotheby's, who did provide me with relevant information, always very well documented, instead of "blah blah" and "..this is a once in a lifetime opportunity". Furthermore, Josabeth gave me the right guidance and practical advice to finalize the complete process. Besides that, Josabeth is a beautiful and honest person who even introduced me to her professional network to settle some very essential matters. 
Johan
Mr Michael Mifsud introduced me to my property which today is my home in less than 24 hours after our first meeting. During the contract stages, the Notary encountered a number of hurdles, which Mr Mifsud, through his expertise and patience, followed up to the latter, ensuring that the sale went through. Super satisfied!....Will definitely reconsider working with Malta Sotheby's International Realty again.
Maria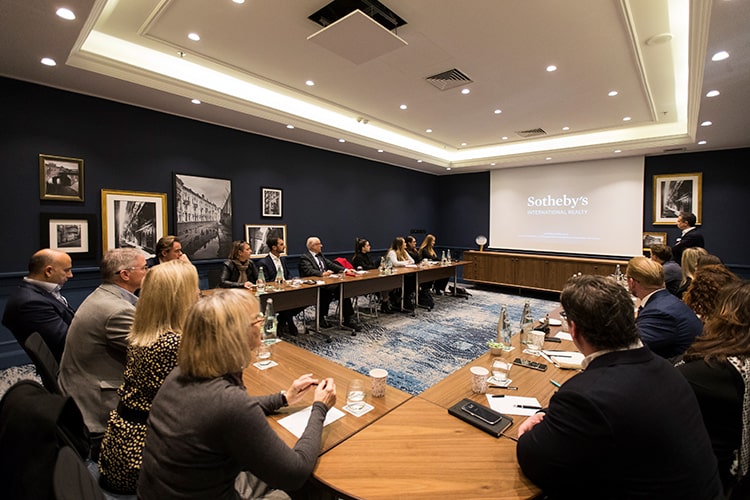 Join an
Exceptional Team
Join a brand that fosters your ambition, a brand that wants to build your business with you. Join a brand that defines your vision for personal & professional growth.
Join our team