An Address to Own: Pendergardens Lifestyle Development
10th May 2016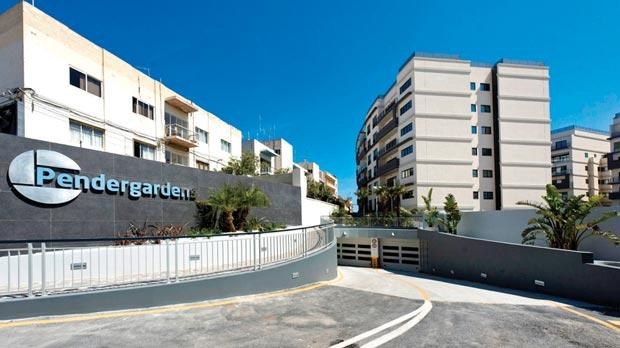 The brand new Block 17 comprising 47 brand new residences in the form of 1,2 and 3 bedroom apartments was launched on the 5th of May. This lifestyle development is designed in a way that tenants can enjoy amenities such as swimming pool, landscaped areas, private gardens, multi-storey car park and health & fitness centre within a calm and tranquil environment. The illustrations show what this ambitious project will look like once finished.
The Pendergardens Lifestyle Offering Occupying a total surface area of 18,500 square metres, the Pendergardens original complex was completed in 2012 and is situated in the heart of the thriving town of St. Julian's. The self-contained, completely pedestrian development is centred round a tranquil piazza, with a cluster of luxury apartment blocks providing three bedroom units, studio, one and two bedroom apartments enjoying large square-shaped interiors flooded with natural light and highest-quality finishes.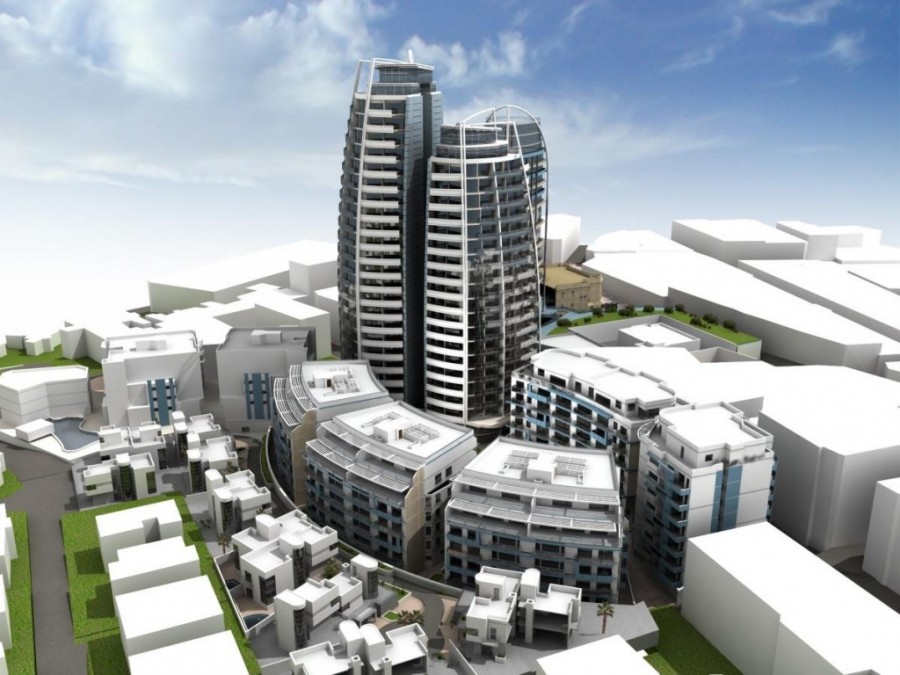 Several apartments also enjoy generous terraces, some with jacuzzis. There are an additional 16 plots within the development allocated for detached and semi-detached villas with pools, accessible via a private road, finished to their owners' custom specifications. Designed to meet the demands of a fast-paced and contemporary lifestyle, Pendergardens is ideally located close to the island's best restaurants, nightclubs and the eventful nightlife taking place in St. Julian's and Paceville. At the same time, the calm and car-free environment surrounding all Pendergardens properties allows the residents to retreat into a quiet personal space.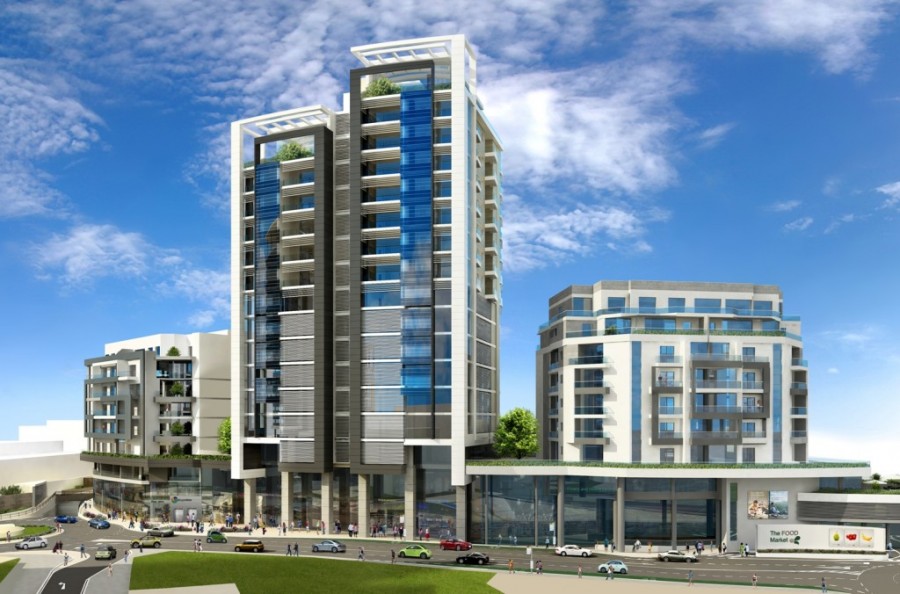 The development was also planned to house business and retail outlets, complementing 'The Exchange' project being carried out within Pendergardens. This financial and business hub will be housed within two towers across 16,700 square metres, with 10,800 square metres of managed, mixed, retail and leisure outlets fronting a large public piazza.
The Development Phases Following the success of Phase 1 and Phase 2 of this lifestyle development, where all units were sold and occupied, Phase 3 was officially launched earlier in May.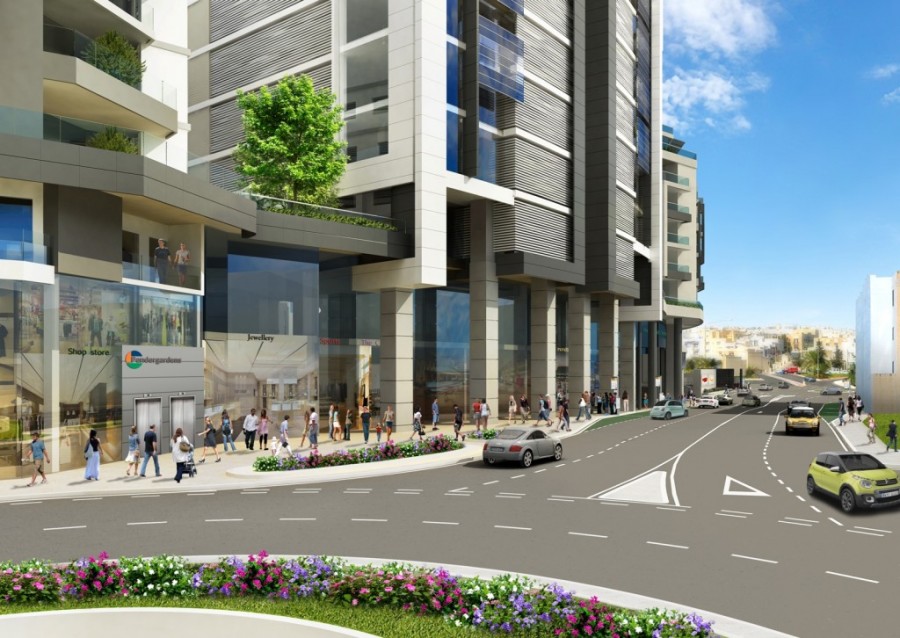 Block 17 will comprise 47 apartments being offered finished to excellent standards throughout with various layouts of 1 and 2 bedrooms, each offering spacious living areas and outdoor space, along with exceptional value for money for prospective buyers – being both end users or rental investors.  Also forming part of this phase will be the residences situated in T1 and T2, a communal pool and retail outlets situated on the ground floor, as well as a supermarket and gym which will be located underground.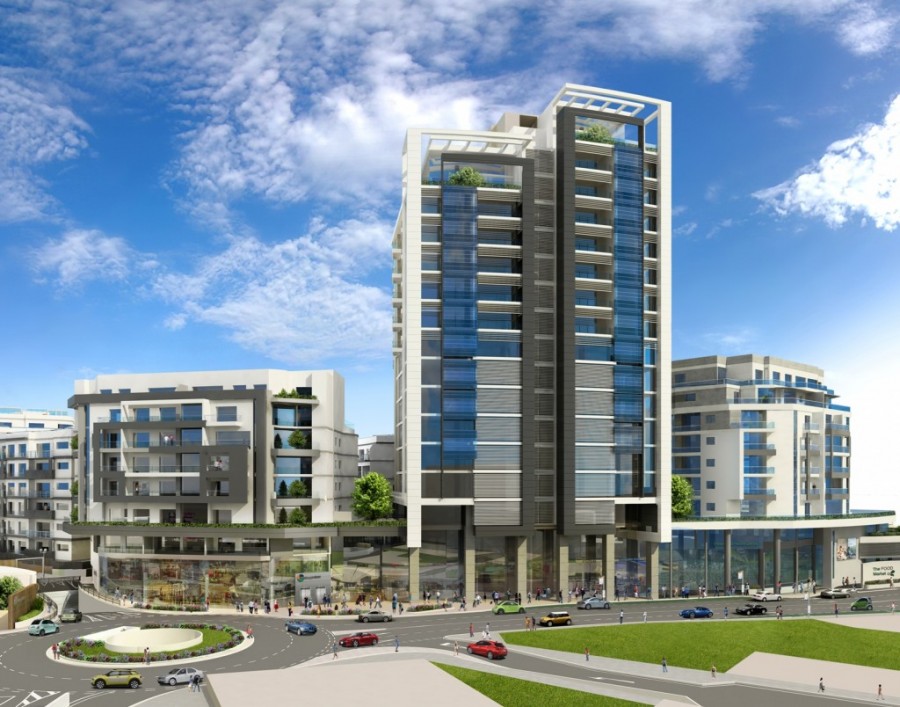 Special Designated Area For third country nationals, it is important to know that the Pendergardens development is a Special Designated Area (SDA), meaning that it is ideal for foreigners to purchase property here as they would not be subject to special requirements and permits otherwise needed. Foreigners purchasing property in Malta can only purchase 1 property on the Maltese Islands and need to apply for an Acquisition of Immovable Property Permit (AIP) when buying property located outside a SDA.
The St. Julian's Lifestyle Situated along the north eastern coast and home to Malta's tallest building, St. Julian's is 'the place to be' in Malta. Neighbouring the commercial and activity hub of Sliema, St. Julian's boasts its own vibrant dining and nightlife scenes, deemed to be amongst the finest on the island. Also an enclave of many of the island's best hotels and tourist resorts, the town thrives with a cultural mix of tourists and locals going about their daily rituals and gathering here to enjoy life's pleasures, particularly on the weekends. Paceville, Malta's main nightlife area where many of the island's best bars and nightclubs are found is also found in St. Julian's and is widely popular with locals and tourists alike.
Malta SIR Property Listings in Pendergardens Phase 3 Malta SIR is currently offering a selection of properties within the newly launched Phase 3 of the Pendergardens lifestyle development as well as the possibility of purchasing garages for the additional cost of €25,000 each. - Highly finished 3-bedroom, 2-bathroom penthouse (main bedroom served by en suite) with 164sqm internal space and 65sqm external space. Open kitchen, dining and living area as well as terrace. Residents can also make use of communal pool. Price: €790,000. Click here. - Highly finished 2-bedroom, 2-bathroom apartment (main bedroom served by en suite) with 127sqm internal space and 16sqm external space. Open kitchen, dining and living area as well as terrace. Residents can also make use of communal pool. Price: €400,000. Click here.
For more information about properties on this project, or similar properties in central Malta,  kindly direct your request to Ian Pace at Malta SIR on +356 2010 8070 or info@maltasothebysrealty.com.
Back to Archive
Share this Article