Behind the Walls and Closed Doors of Malta's Silent City
8th August 2021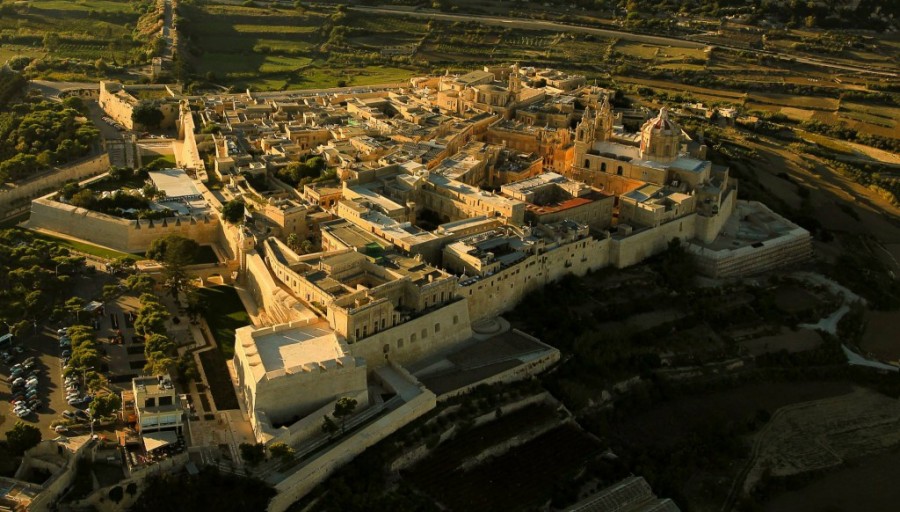 In every Malta tourist guide book and 'Top 10 Attractions' and 'Places to Visit' list, you will find it there – Mdina, Malta's old capital, the Silent City. You cannot plan a trip to Malta without coming across beautiful imagery of its commanding skyline or its characteristic narrow, twisty lanes. The city once built to keep outsiders out, today invites its visitors to take a walk and spend some time inside its walls and remain astounded by its remarkable beauty that has stood the test of time.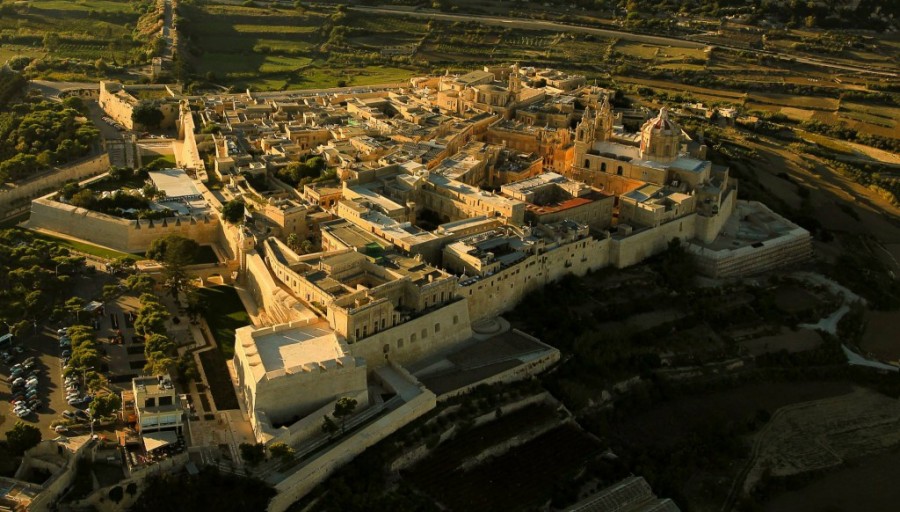 Spectacular aerial view of the ancient walled city of Mdina.
Tourists and locals alike never cease to place themselves in awe of Mdina's long and eventful history characterised by rulers, sieges and Malta's nobility, physically mirrored in its architectural character and richness. History has shaken Mdina at times, but has also given it a collection of religious buildings, museums and some of the most beautiful houses on the island, some of which have been turned into restaurants, cafeterias and historic houses open for visitors. St. Paul's Cathedral, the Cathedral museum and the museum of National History, amongst others, are all to be found here.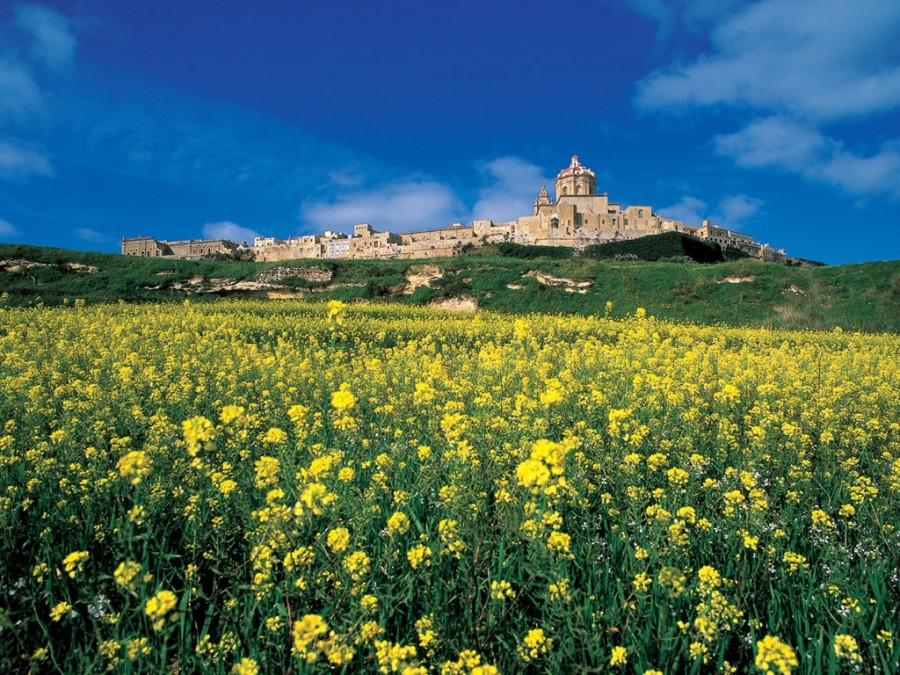 Looking at Mdina from a distance, inevitably compels you to make your way up and take a walk around its streets or enjoy the breathtaking view from the top.
Looking up at the mighty bastion walls and the dome of St. Paul's Cathedral from a distance naturally compels you to make your way up and find out more about its character and its stories, or even to just enjoy the breathtaking island views from the top. When the weather is bright and clear and the visibility exceptionally good, it is sometimes possible to spot the neighbouring island of Sicily in the distance!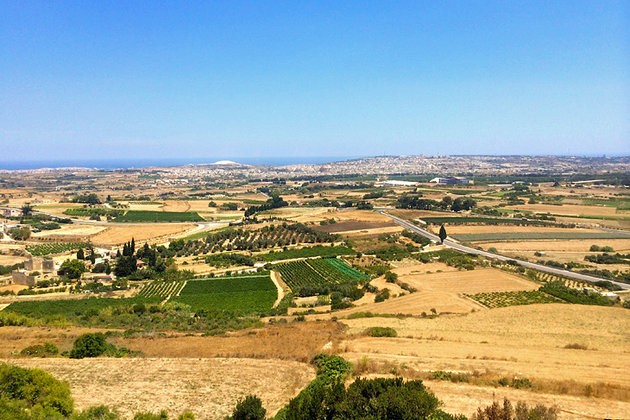 The island views from the Mdina bastions spanning out to the Mediterranean sea are truly breathtaking.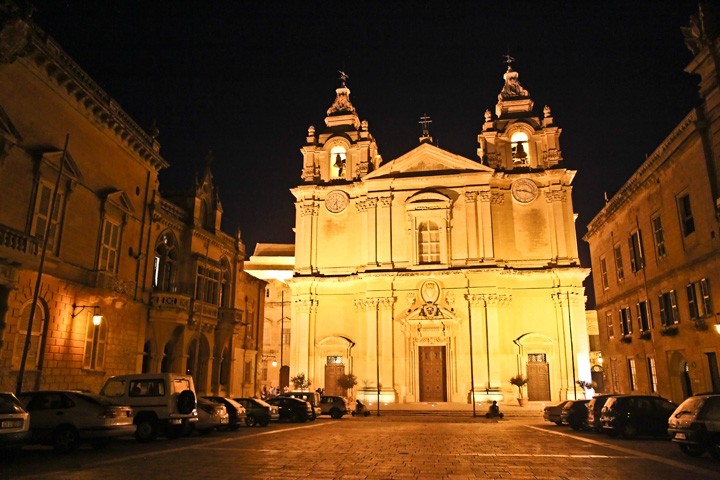 Mdina's cathedral square by night. Truly romantic and utterly peaceful.
You find yourself making your way along its winding ways and watching mysteries unfold from behind every corner. The impending silence that gives the city the apt title of Silent City inevitably makes you wonder what might be going on behind the closed doors and shutters of all the houses.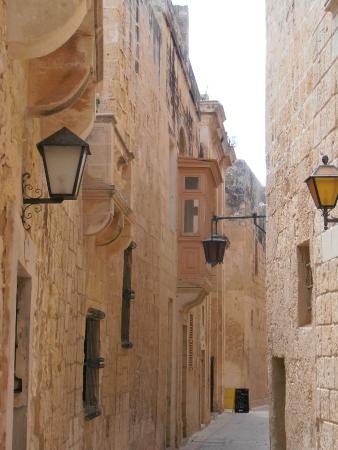 You find yourself making your way along the winding streets and wondering what goes on behind closed doors.
What would you expect to find on the inside? What would it be like to call this place your home? After witnessing what this place has to offer, this aspect captures your interest as much as everything else. We can guarantee it is an altogether different lifestyle, totally unique in its own kind. It is not often that the precious property that is passed on from generation to generation is put up for sale and opened up for viewing. In fact, this is very rare to happen, however at the moment a unique opportunity has arisen to acquire one of the finest houses lodged behind the city's bastions. Holding the privilege of having this extraordinary property listed on our website, we would like to uncover some of the mystery surrounding the quiet walls and let you in on what is to be found behind the closed doors of one of Mdina's grandest houses.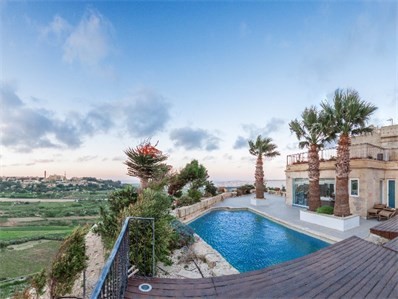 The outside pool area sitting on the bastion walls commands the astounding island views.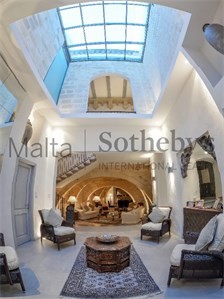 One of the living areas is exquisitely designed and amplified with natural light.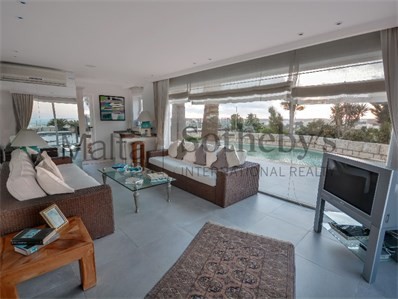 Another way of sitting back and enjoying the remarkable view. Kind of makes you want to sit and gaze out forever.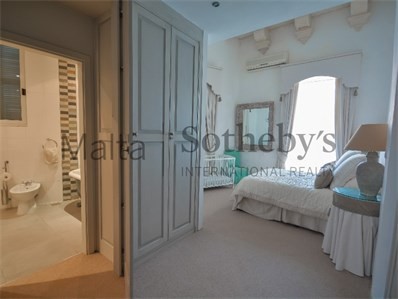 This is what waking up in Mdina looks like. The main bedroom is beautifully decorated in light colours.
---
For more information about this property in Mdina or buying and renting property in Malta, kindly visit our website or feel free to drop us a line on info@sothebysrealty.com. One of our agents will duly get back to you.
Back to Archive
Share this Article