Valletta Ditch Restoration Plans Being Finalised
21st December 2015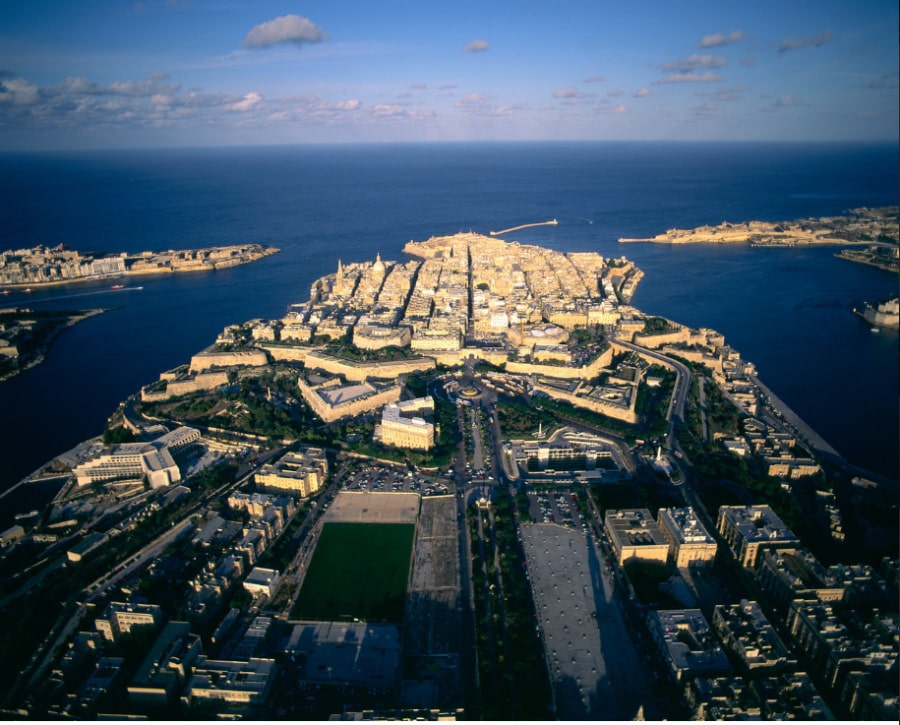 The government is currently finalising plans to regenerate the City Gate ditch in Valletta. A spokeswoman from the Ministry of Infrastructure revealed that the government's plan is to restore City Gate bridge, the adjacent old railway bridge as well as landscape the area. Originally, this project was set to be part of Renzo Piano's wider Valletta City Gate Project. Although Renzo Piano's architecture firm is no longer handling this project, it is being consulted with regards to the way forward. The project is currently entrusted to Grand Harbour Regeneration Corporation, who is engaging local architects and also overseeing the finalisation of plans.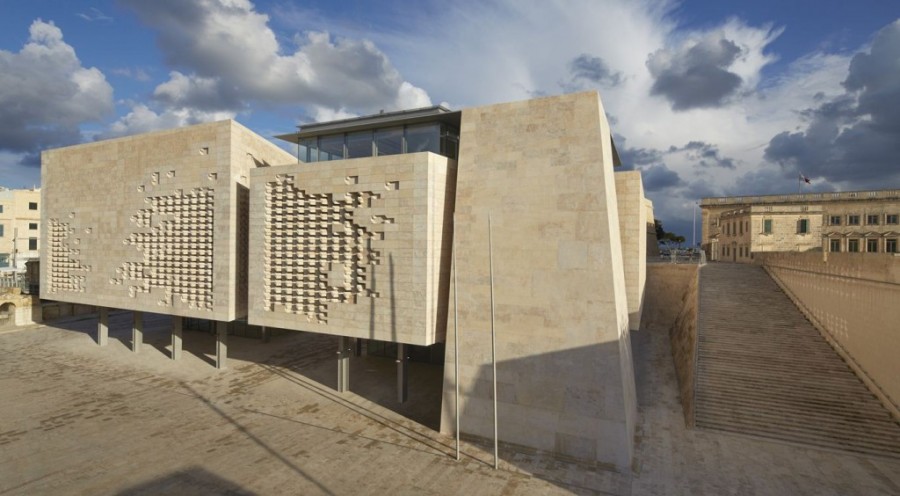 Renzo Piano's City Gate Project, completed last May, included the new parliament building.
Valletta City Gate by night.
The project, to the public's widespread dismay, was shelved two years ago due to budgetary reasons. Despite this, a lift served by a Gozo stone staircase, linking the ditch to the city's main gate was recently completed. The restoration of the ditch, which Renzo Piano stated was "very important" to the rest of this project, completed in May, comes as good news for the city which is rapidly evolving, both physically and culturally. In looking forward to hosting the Valletta 2018 Capital of Culture events and enjoying an increasingly raised profile, many of the city's characteristic buildings, among which majestic Baroque palazzos, are being restored to their former glory and being turned into stylish commercial premises or city residences. More and more people are looking to visit or move to the city and undoubtedly, this embellishment project will further add value to Valletta's profile, its cultural and historical legacy and attract further investment.
---
For more information about Valletta Real Estate for Sale, kindly direct your request to info@maltasothebysrealty.com.
Back to Archive
Share this Article