Top Tips for Building a Pool in Malta
11th June 2018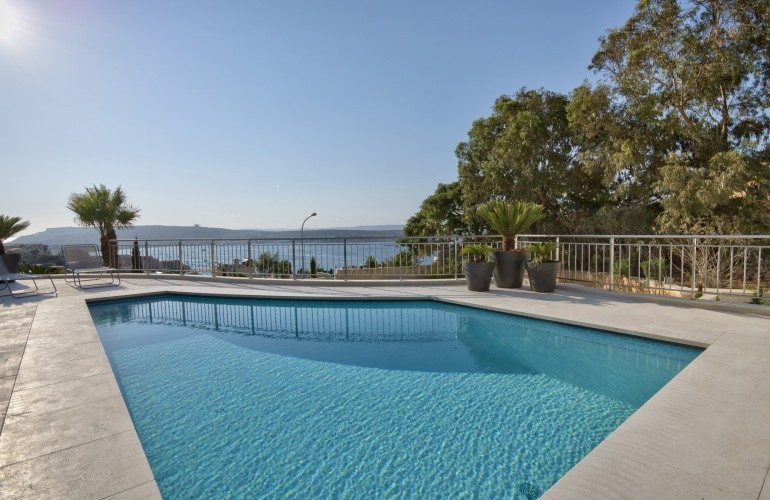 Whilst Malta is surrounded by azure waters and breath-taking coastline, sometimes the allure of being able to go for a dip right in the convenience of your own garden, is too much to resist. For those that have available outdoor space, having a swimming pool of your very own is not as laborious and complicated as you might imagine. For those that are considering taking the plunge, here are some top tips for building a pool in Malta.
Get permission
Ok, whilst some of you will think that this is obvious, equally there will be those of you that don't realise you have to get planning permission to build a pool in your own back yard. Well you do, and if you don't you risk being told to demolish it immediately, should you get caught. Applying for a permit to carry out the work is not particularly stressful, and a lawyer should be able to guide you through the entire process quickly and easily.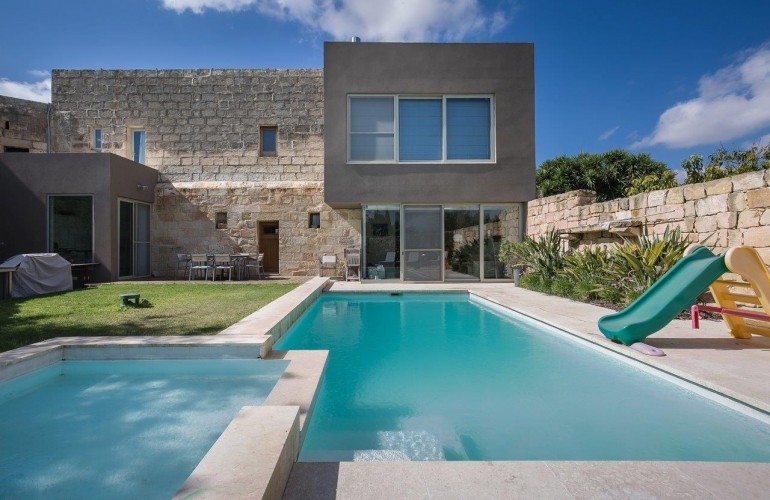 Bring on a professional
There is no amount of YouTube videos that can teach you how to safely construct a swimming pool from scratch- trust us, this is one thing that you do not want to DIY. The best thing to do is get a professional in to design, build, and finish the pool of your dreams. Malta has no shortage of such individuals and companies that are able to guide you from A to Z with little fuss. So step away from the shovel and pick up the phone!
Be sure you want it
Building a swimming pool will not be the cheapest investment you ever make, and as with any construction project, you must have finances available for such project. Ask yourself why you want it- is it to increase the value of your property? Do you want to get fit in the comfort of your back yard? Or is it designed to enhance the aesthetics of your house? Your reasons for building it can also have a significant effect on the design- for example, a pool for fitness will look totally different for one that is designed for hosting pool parties. Have an idea of what you want before you speak to the designer, and let them guide you.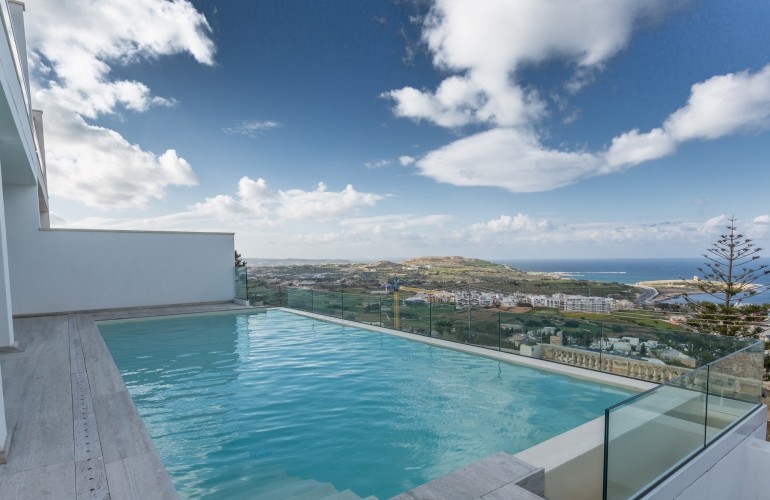 Is your property suitable?
You may have found the perfect pool builders, got yourself a permit, and created a vision of a spa-come-pool complete with waterfall features and a slide, but if your garden is on a slope, then it could be a problem. You need to get soil tests conducted to make sure that the area is suitable for pool construction, and consideration needs to be given to the height of the water table as well. It could even be that your desired location is not accessible by the machinery required to construct your pool and these are all things that need to be considered before you can proceed.
What shape will you go for?
Ok, so you may have decided what purpose your pool will have, but what shape do you want it to be? It is important to consider the architecture of your house and surrounding property before picking out a shape. If you pick a shape and design that is completely out of keeping with its surroundings, you could run the risk of detracting from the value of the property, as well as it looking like a great, big, eye sore!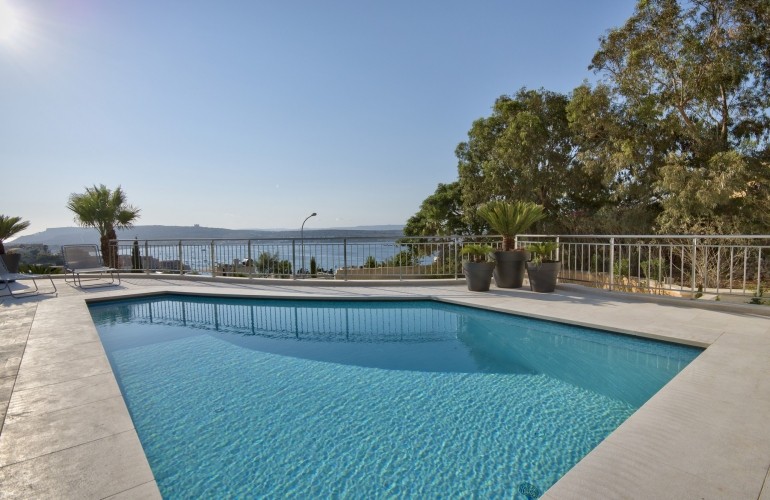 What special features do you want?
You don't have to opt for a straightforward pool- why not jazz things up a bit with some interesting features? You can opt for Jacuzzi settings, an add-on Jacuzzi, waterfalls, lighting, underwater benches, shallow entries, steps, a swim-up bar, and even areas for playing volleyball. Consider the cover as well as underwater handrails and a variable speed current system which are great if you want to use the pool for fitness purposes.
How will it be maintained?
All pools require a certain level of maintenance but some are more demanding than others. You can save a lot of work, and money by ensuring that your pool is energy-efficient and has sound hydraulics and a suitable filtration system. By using variable-speed pumps, large pips, skimmers, and automatic chlorinators, you can really optimise the maintenance side of having a pool. New pool owners should also be aware of the annual license fee which is around €300.

What will it be made of?
Plaster has been used for decades to build swimming pools but nowadays tiles and aggregate surfaces are more in fashion. Many individuals opt for elaborate and artistic mosaic patterns and some even decide to use glass tiles for an extra bit of swish. Take inspiration from the environment around you and of course, the existing design of your property and combine it with the know-how and experience of your designer for the perfect pool. Hopefully, these tips will have given you something to think about. Deciding whether to build a pool or not, is not a decision that should be taken lightly. This is something that could affect your personal finances and the value of your property and you should be completely clear on all of the above points before you make your final decision.
Check out our latest; villas for sale in Malta with pool and villas for rent in Malta with pool
Back to Archive
Share this Article