Sotheby's International Realty Parent Company Realogy Holdings Corp., & Sotheby's Auction House Acquire Concierge Auctions
25th November 2021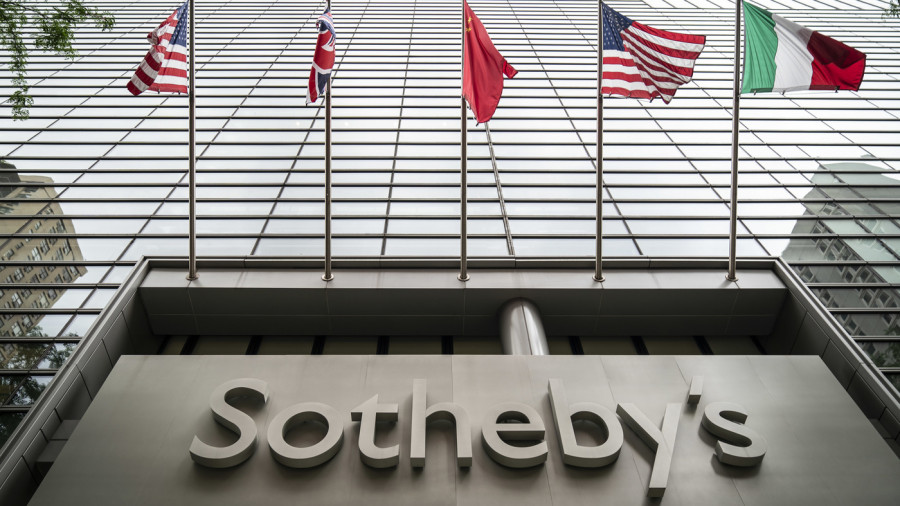 Sotheby's International Realty Parent Company Realogy Holdings Corp., & Sotheby's Auction House Acquire Concierge Auctions in Strategic Partnership to Accelerate Future Growth of Luxury Real Estate Auctions Marketplace.
Sotheby's International Realty Parent Company Realogy Holdings Corp., the largest full-service residential real estate services company in the United States, and Sotheby's, the globally renowned auction house, have formed a strategic partnership to jointly acquire Concierge Auctions, the leading global luxury real estate auction marketplace. Under the terms of the agreement, Sotheby's and Realogy will take a joint 80% ownership stake in Concierge Auctions, while company co-founders Chad Roffers and Laura Brady will remain President and Chief Executive Officer, respectively. Concierge Auctions will operate independently, continuing to partner with real estate agents affiliated with many of the industry's leading brokerages to host luxury online auctions for clients. A newly formed Board of Managers will be made up of Sotheby's and Realogy executives and chaired by Philip White, CEO and President of Sotheby's International Realty, a Realogy brand. Financial terms were not disclosed. 
Luxury online auctions are a growing sector of the real estate industry, particularly at the high-end, where a more limited buyer pool exists and properties can be harder to value and sell. Concierge Auctions, founded in 2008, creates predictability and liquidity for sellers in an accelerated timeframe and is designed to work with real estate agents as trusted advisors, not disintermediate them. In fact, co-founders Roffers and Brady have both successfully served as licensed real estate agents, and the company has never auctioned a property without working in partnership with a local real estate broker. With an extensive network of independent luxury agents and high-net-worth clients, Concierge Auctions' technology platform serves as an additional tool for agents to market and sell unique, one-of-a-kind luxury properties around the world.
In 2020, Concierge Auctions reported processing more than $3.4 billion in competitive bids with an average home sell price of $3.5 million. And, just this year, the company broke its fourth world record for highest price of a single-family home ever sold at auction with the sale of Villa Firenze, one of the most expensive residential properties in the world, listed for sale at $165 million. Prior world records have included the sale of Villa Passalacqua in Lake Como, Italy (listed for €100 million); Playa Vista Isle in Hillsboro Beach, Florida (listed for $159 million); and Walnut Place in Dallas, Texas (listed for $48.9 million).
"Since 2004, Realogy has had a very successful relationship with Sotheby's as the operator and steward of the Sotheby's International Realty brand," said Philip White, Sotheby's International Realty CEO and President and newly appointed Chairman of Concierge Auctions. "Just as the power of Sotheby's and Realogy has fuelled the tremendous growth of Sotheby's International Realty, we are excited for what this new partnership can bring to Concierge Auctions as Laura and Chad grow their lead in the luxury real estate auctions sector while keeping the agent at the centre." 
With Realogy's more than 300,000 globally affiliated real estate agents across six brands, including Sotheby's International Realty®, Corcoran®, and Coldwell Banker®, Concierge Auctions will benefit from increased distribution, lead generation, and industry-leading data scale, along with enhanced marketing visibility from the brands and affiliated agents. Sotheby's will provide Concierge Auctions with deep luxury auction expertise, including innovation in online and live auctions, and access to an unmatched global network of fine art and luxury goods collectors.

To find out more about the luxury brand contact their local offices, Malta Sotheby's International realty an agency of choice.  Whether you are purchasing or selling a home or moving into the commercial property sphere nothing compares to Malta Sotheby's International Realty. Contact them on +356 2010 8077, view their website on www.maltasothebysrealty.com or visit their office at the Portomaso Marina.
Back to Archive
Share this Article