Solar Energy for Homes in Malta
23rd November 2018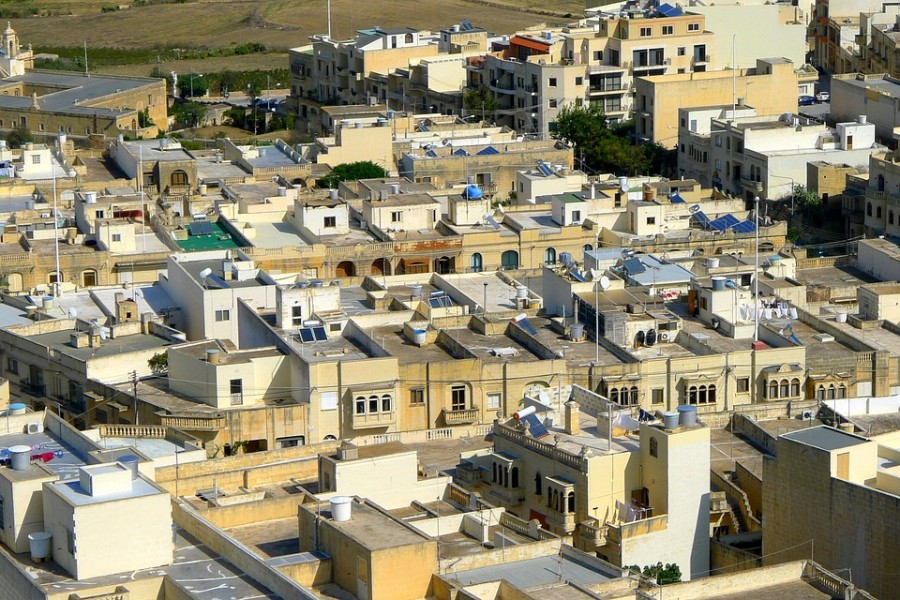 Recent
research
shows that fossil fuels are responsible for 21.3 gigatonnes of global CO2 emissions each year. To give you some context, this figure translates to 21.3 billion tonnes of CO2, in addition to 10.65 billion tonnes of carbon dioxide that's introduced into the atmosphere per annum. What does this tell us? That it's about time that countries around the world -especially in developed regions- focus on reducing fossil fuel usage and move towards cleaner and more sustainable forms of energy.
What About Malta?
Malta has a long way to go, as statistics from
The World Bank
show that the country's usage of fossil fuels has decreased by just over 3% in the last few decades, while renewable energy accounts for only 5% of the country's overall energy needs. This is despite the fact that Malta has committed to the renewables directive of '09 to ensure that 10% of the country's energy needs are met through sustainable energy sources by the year 2020. The good news is that Malta is making strides to close the 5% gap left in order to meet this directive by the 2020 deadline.
Solar Energy in Malta
Data shows that solar panel installations are on the rise in Malta as the demand has increased by 328% in the last five years alone. As a result, 100,000-megawatt hours of energy were harvested exclusively in 2015, while the country also has wind energy resources to turn to in order to meet its renewable energy goals. This translates to 0.083-kilowatt hours of energy per person that has been harvested from the sun.  

Challenges to the Adoption of Solar in Malta and the EU
One of the leading stumbling blocks to the usage of solar energy in Malta and the rest of Europe is the affordability of natural gas when compared to relatively pricier renewable energy sources like solar.  The reduction in electricity prices and the lack of roof space (
apartment buildings
are not allowed to install solar panel systems) are some of the reasons the country is adopting renewable energy at such a slow pace. Having said that, in the condominium agreement there should be a mention of what's allowed and what's not. For example,
penthouses with ownership of roof
are generally allowed a solar panel system. Consequently, while the EU Renewable Energy Action Plan for 2020 had a target of generating 3 million tonnes of energy through solar in 2015, the continent only managed to reach 2.1 million by 2016. This has given rise to even more stringent regulation by government to try and reach these seemingly lofty goals. For example, the Maltese government has taken to putting regulations in place to ensure that industrial heat production, housing hot water production, and district heating is harvested through solar energy instead of using fossil fuels. Of course, it should be easier for Malta to reach the EU Renewable Energy Action Plan for 2020, as the country has a clear advantage over most of its European neighbors. You see, Malta is ideally located on a hot Mediterranean region that gets about 3, 000 hours of sunshine per year. So it should be easier for the country to fulfill most of its energy needs through solar instead of fossil fuels, than Nordic countries. Some of the general public is still largely unaware about the benefits of solar energy, how it works and the huge return on investment. Here are a few interesting facts on solar energy to give you an idea of how it could benefit your household and even help you decrease your energy costs at the end of the month.
How Solar Panels Work
Simply put, solar panels work by harvesting energy from the sun and converting it into usable electricity. It's important to note that there are various moving parts involved in the operating process of solar panels. There are photovoltaic cells which are responsible for the electricity generating activity, while the inverter component transforms the energy from a DC current into a usable AC current that's utilised to power home appliances like refrigerators, kettles, television sets, laptops etc.
How will solar panels reduce my electricity bill?
Basically, the government's long-term plan is to install solar panels on the roof of every
residential property in Malta
. These solar panels will be linked to PV meters so that homeowners are able to sell their surplus solar power to the government in order to reduce their electricity bill.  In Malta, you receive one bill which includes both the water and electricity bill. So homeowners can also completely eliminate the cost of water if the panels generate enough units to be deducted towards the water bill. The goal is to ensure that homes are powered by 100% solar energy which means that in time your electricity bill will be virtually non-existent. So you'll have more disposal income at the end of the month which you can use to save up for retirement, your children's' education or to treat yourself to a vacation.
Are solar panels affordable?
There's no denying that solar panels do not come cheap. However, the cost of manufacturing has gone done substantially during the past 5 years due to the increase in demand for PV panels. Some suppliers also offer financing options that allow you to pay for the solar panels in installments! You can also get a Green Loan from a local bank.  A 10 PV panel system in Malta costs an average of €2500 after deducting the government grants. The government grants available are up to 2,300 Euro, but these will be phased out by December 2018. So if you're on a tight budget but still want to invest in solar, then you should definitely start looking into the
REWS Support Schemes
, as well as the ARMS/Enemalta subsidy. Having said that, the Government will probably announce new pv panel schemes in the near future.
Are solar panels easy to manage?
Certainly! Each solar array comes with a small kit that you can use to track your energy usage, while other units even allow you to connect the kit to an app on your phone so that you can do so remotely. In case you're wondering, the term "solar array" refers to a collection of solar panels.
Do solar panels work in cloud cover condition?
Yes, good quality solar panels work in sunny and cloudy conditions alike. However, their efficacy is reduced during rainy conditions but they still do have some functionality. Solar panels might get dirty especially during summer months and solar panel companies in Malta recommend that you clean them regularly to maximize the power output.
Conclusion
Tip: Before
purchasing a property in Malta
, ask your estate agent to inquire about the possibility of installing a solar panel system on the property you are purchasing.  As mentioned earlier, the possibilities of installing a PV system on the roof of an apartment block are slim, but you never know! The development and use of solar energy are increasing in leaps and bounds around the world and for a good reason. Solar energy is freely available, abundant and sustainable for our planet. This makes it a great investment for households in Malta because it comes with the added benefit of saving you loads of money in electricity bills and you'll be powering your home with clean energy!!
Back to Archive
Share this Article