Reasons You Should Buy Property in Valletta, Malta
Malta the Gem of the Med, Malta Luxury Real Estate News
17th May 2018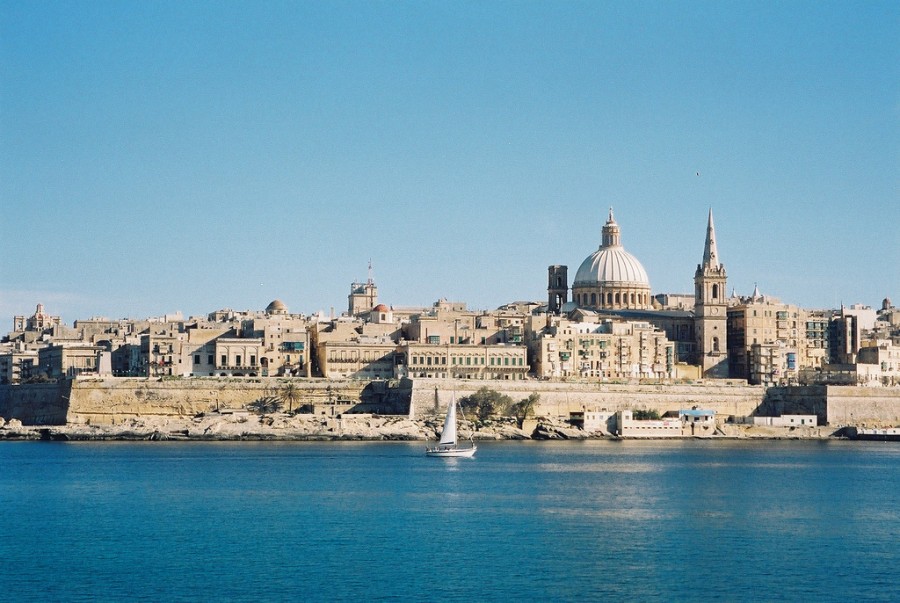 Are you thinking of investing in property? If so, then Malta could be the perfect location for you. Located in the south of the Mediterranean, it offers a winning combination of island life, beautiful scenery, a thriving business environment, and of course, good property investment opportunities. As the economy of Malta continues to grow and it cements itself as a hub for international digital innovation, investing in
Maltese property for sale
becomes a wise decision. Many investors flock to areas such as St Julian's and Sliema to snap up a property, but Valletta, the country's historic capital city is the coveted destination. So what makes it so enticing and why should you buy property in Valletta? Let us read on to find out…
The Weather is Amazing
First things first, the weather in Malta is generally pretty incredible. Summer starts in May and runs until the rains come in November, the winters are short and mild, and on average, the island enjoys a whopping 3000 hours of sunshine annually. Whilst the summer can get rather hot in July and August, luckily you are surrounded by miles of the best swimming and diving waters in Europe so going for a swim to cool off is always a pleasure. There are not many places in the world, let alone Europe that enjoy such a delightful climate
It is Paradise for Art Lovers
Whether you like painting, or just appreciating, Valletta is truly the centre of the Maltese art scene. In recent times, it has been home to exhibitions by Edward Lear, Miro, Picasso, Passmore, and Caravaggio to name but a few. It also features a myriad of museums with regular exhibitions and there are often craft, cultural, and artistic events taking place in the city. Furthermore, if you fancy your skills as a painter, drawer or photographer, there is no shortage of inspiring vistas to catch your eye.
It is Full of Gastronomical Delights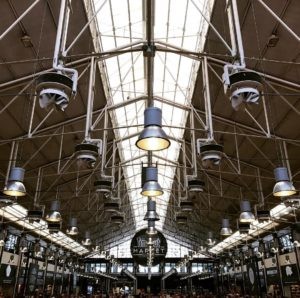 Valletta's winding and shady streets are home to an incredible array of culinary delights. Depending on what your appetite demands, you can choose from Indian, Arabic, Lebanese, French, Italian, and Maltese. There are fine dining, fast food, takeaway, casual, haute cuisine, fusion, and street food options to chose from and there are even artisan stalls and shops selling the best of local produce. You can purchase all manner of fresh fish, meat, fruit, and vegetables, as well as herbs, spices, honey, and sweets- all organic and produced locally. The number of cafes, bistros, restaurants, and bars that line its streets seem to be never ending and there is always a super-cool, appetite-encouraging new place for you to check out.
It's a Perfect Place for History Buffs
If you want to feel like you have immersed yourself in history, then buying a property in Valletta is a sure-fire way of achieving it. Not only is Valletta the Baroque jewel of the Mediterranean but it is also a
UNESCO World Heritage site
. Built by Knights, inhabited by royalty, artists, military legends, politicians, aristocracy, sailors, writers, and the odd vagabond or two, its history is awe-inspiringly diverse. The city is home to architectural gems, historic theatres, vast cathedrals, and majestic palazzos, all just waiting to be explored. Let's face it, there are not many locations in the world where you can say you live on the same street as the Parliament, or above the bar where Oliver Reed died, or where you can say that your house was once inhabited by a Knight of The Order of St John.
Every Street is Like a Postcard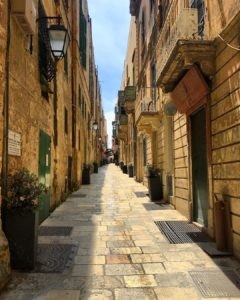 Valletta is a truly beautiful city and every street you walk down offers new views, new points of interest, and picture-perfect opportunities. Some say that living in Valletta feels like living on the set of a movie, and it is not hard to see why. The city is totally fortified and offers breath-taking views of the sea and towns around it, its fascinating mix of architecture is vibrant and interesting, and of course, the creamy limestone buildings and shady, cobbled streets make you feel as if you have stepped back in time. If you are looking for a truly beautiful place to call home, then Valletta could be exactly what you are looking for.
It's Convenient
Valletta is located right in the centre of the island. It is 20 minutes from the airport, 10 minutes from the ferry port, 15 minutes from the hospital and 20 minutes from the business centre of the country. Anywhere you would want to go is under one-hour drive away and you are located right next to the central bus station that has links to every town and village on the island. Valletta has a health centre, a small hospital, schools, a range of high-street and independent shops, and you can purchase anything you want within walking distance. As it is also the capital city, it is also home to government departments and various authorities meaning much less hassle for you when it comes to official errands.
It is a Sound Investment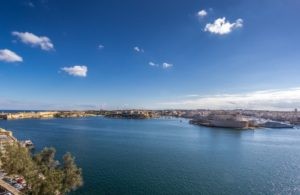 Property in Valletta
is limited and as the construction of new builds is not allowed within the city this means that the property that exists there is limited. Snapping up a property in this beautiful location is a sound investment that will continue to increase in value, reaping significant rewards for you, should you wish to cash in at a later date. The property market in Malta and in particularly Valletta is increasing steadily and investing in a prime piece of real estate in this incredible capital is an investment that you will not regret. For further information about property in Valletta contact our Sliema office on +356 2010 8070, Portomaso office +356 2010 8077, or email info@sir.com.mt
Back to Archive
Share this Article