In with the Old: The Beauty of Mixing Old and New in Contemporary Living Spaces
Luxury Lifestyle & Design News
21st October 2015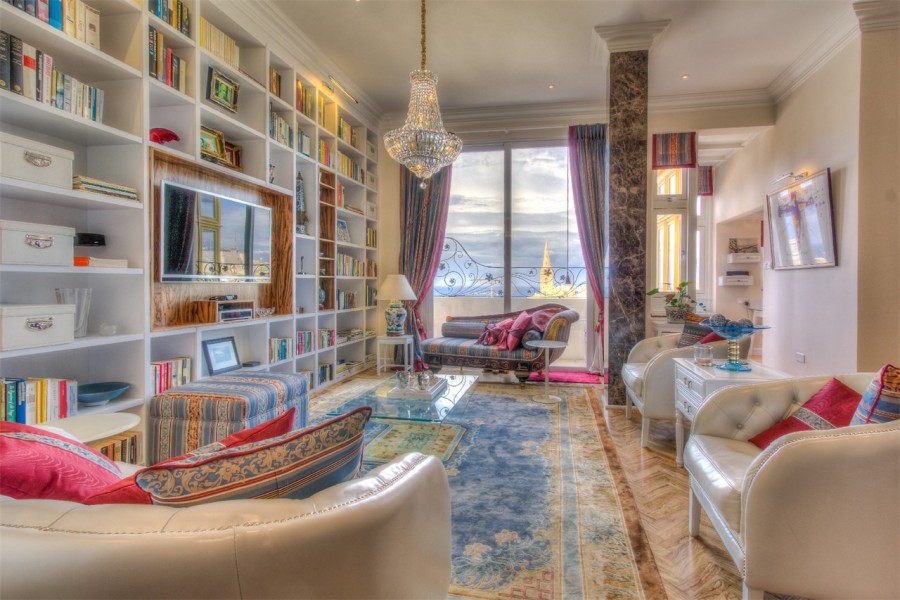 Along these last years it has become increasingly popular to design the home using a mix of old and new styles - it provides the perfect way of achieving the required functionality in one's living space without reverting to the utterly minimalistic look that may sometimes come across as rather cold and unsophisticated.
This was shown in a pop-up exhibition/show house in downtown New York, held in a newly renovated penthouse within the popular Puck Building. Centuries-old paintings and contemporary luxe design were juxtaposed to study how old masterworks in modern settings make for brilliant contrasts. Simultaneously, the architectural renovation project carried out on the apartment itself demonstrated how traditional architectural features can be kept and mixed with modern elements to achieve a luxurious finish.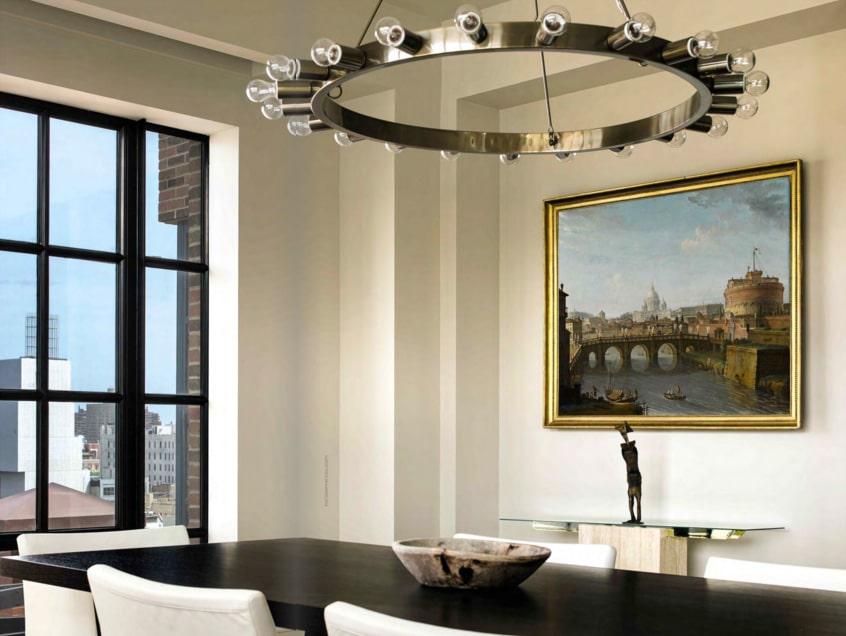 The juxtaposition of the old painting and the contemporary design shows how an old masterwork in a modern setting creates a brilliant contrast.
The project's interior architect, Jose L. Ramirez explained how he managed to create a very high-end residence by keeping intact the original vaulted ceiling and iron columns while weaving in luxurious finishes such as marble panels. A similar effect can be very easily reproduced in traditional Maltese homes. Many such houses contain traditional and original features such as patterned tiles and arched ceilings that can be played upon to create an interesting look for the home. As an example, furnishing such living spaces with contemporary, uncomplicated pieces accentuates the quality of the traditional architectural features and avoids a stifling effect.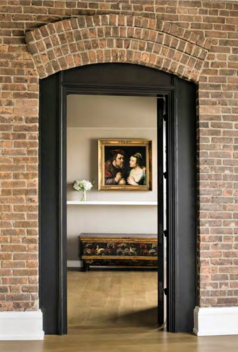 The original iron columns were kept and mixed with other luxurious finishes such as marble panels.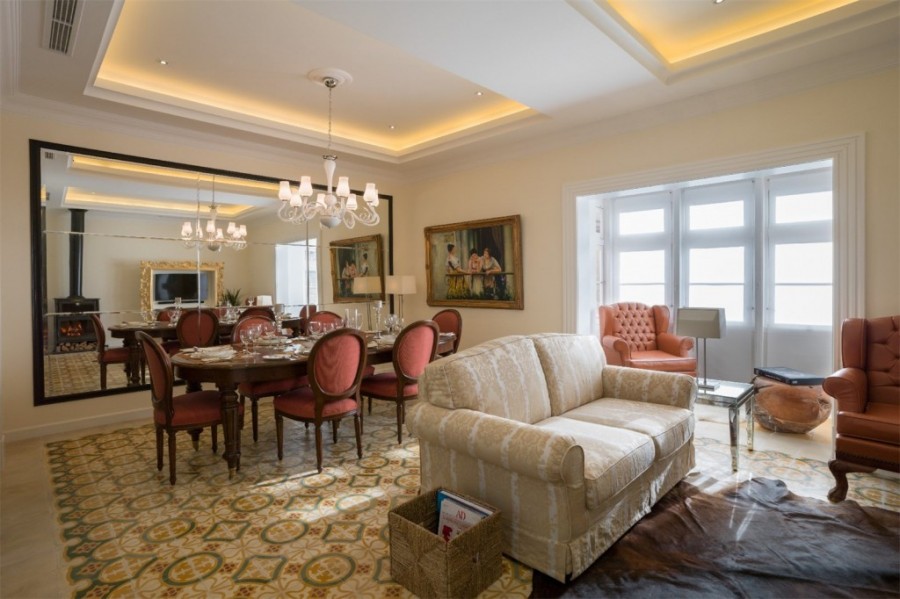 Many traditional Maltese houses contain original features such as the patterned tiles seen in the picture, that can be played upon to create an interesting look.
Looking at it the other way round, modern buildings which were recently built tend to rely much more on their interiors to come to life. The good news is that what the finished building lacks in character, so to say, allows for the imagination and personal taste to take over in terms of design and décor. A classic piece of furniture or art, for instance, would create an excellent contrast against a smooth, one-coloured wall that allows for the intricate craftsmanship to stand out. Simultaneously, the appropriate atmosphere can be created by playing with colours, patterns and different textures.
A modernly-finished building can be embellished with intricate classical pieces that stand out against the plain walls, including furniture, classical art and other old-style pieces such as lighting elements and rugs.
In the example of the New York exhibition, classical art pieces ranging from Renaissance allegories to 18th century French still lifes were installed to show "how great these paintings look in contemporary settings", explains Christopher Apostle, head of Sotheby's Master Paintings department. The beauty of mixing old and new, as architect Jose Ramirez observes, "is to get the best mix of both sides of that spectrum and bring them together in a cohesive whole."
---
For more information about high-end and luxury property in Malta, kindly direct your request to info@maltasir.com or visit our website.
Back to Archive
Share this Article