Market Spotlight: Luxury Lifestyle Developments
Malta the Gem of the Med, Malta Luxury Real Estate News, Luxury Lifestyle & Design News
5th August 2015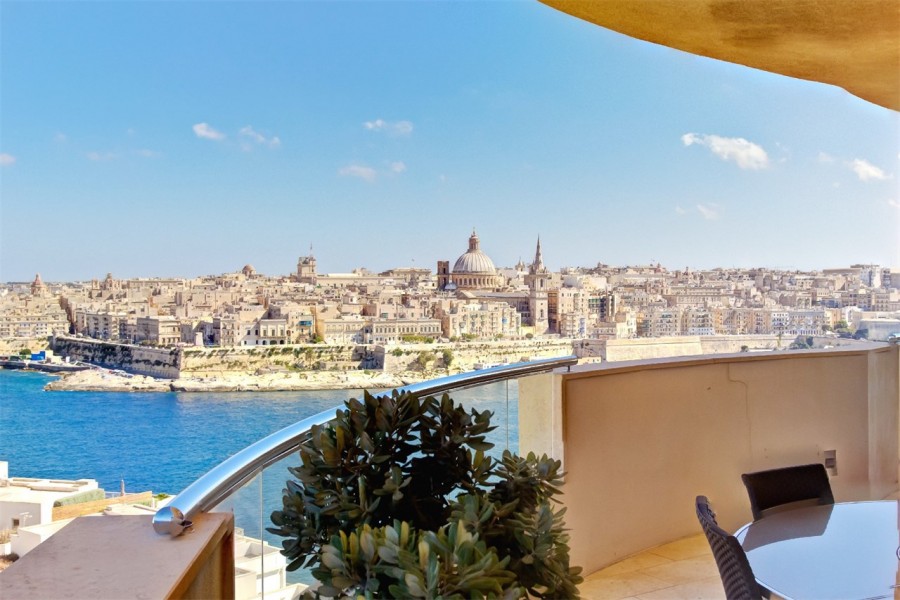 Unique island views, a prime location and being based in one of the island's most prestigious addresses – all whilst being surrounded by all the luxuries and comforts demanded by a forward-looking and fun-loving contemporary lifestyle. Such a proposition is already quite hard to turn down even at face value, making it worthy of weighty consideration, to say the least, by the qualifying individual in search of a distinctive lifestyle in Malta. Properties situated within one of the island's luxury lifestyle developments do not only define luxury living in Malta by exuding refined taste and a flair for the art of living, but also make sound economic sense as an investment. At this point, the value proposition must be near impossible to refuse.
Insight into Malta's luxury property market
To start with, Malta's real estate market has always enjoyed a stable position and positive growth figures. As the country advanced economically and socially, particularly since joining the European Union as a full member in 2004, an increasing demand for high quality and high end real estate started being experienced and continues to be consistent on a year-to-year basis. The island's continued success at attracting foreign investment greatly contributed to the development of the luxury real estate market. In fact, around half of real estate transactions in Malta in 2014 were linked to overseas buyers. Foreigners are growing all the more attracted to the island's pleasant and warm climate coupled with advantageous fiscal schemes. This thriving scenario creates the highly positive outlook that the high-end sector of Malta's real estate market will continue to experience a strong demand as prospective buyers are looking at this property type for residence purposes as well as a pied-a-terre or rental investment as demand for rental is also extremely high and yields excellent returns.
Luxury property in Malta
As interest in luxury property increased, luxury lifestyle developments emerged as carefully planned and purposefully designed projects to accommodate the needs and requirements of the high-end buyer. Such buildings are found in prime locations around the Maltese Islands, enjoying unparalleled island views and being strategically located close to Malta's commercial and activity hubs, with all services and amenities conveniently situated close by.
Luxurious Penthouse, Tigne Point | € 4,500,000 |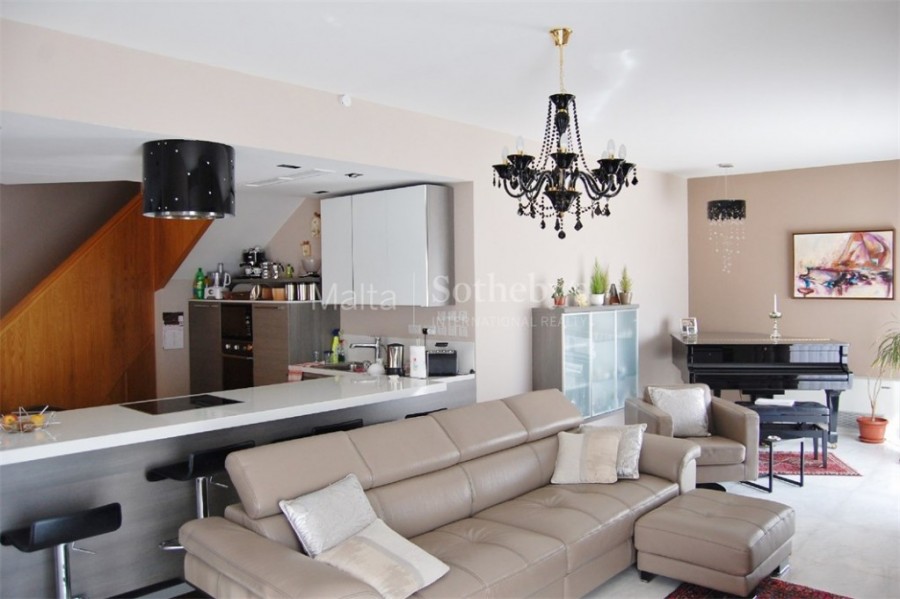 Duplex Apartment, Tigne Point | € 799,000 | 
Tigne Point in Sliema and Portomaso in St. Julian's are the perfect paragon of this. Both developments are located in the heart of Malta's business, tourist and leisure centrals and also very close to the administrative capital of Valletta.
Tigne Point apartments complex
is practically next door to Malta's most prominent shopping mall, The Point, while
Portomaso
makes part of the same complex of the 5-star Hilton Hotel Malta and Portomaso Marina. Other developments such as
Fort Cambridge in Sliema
and Pendergardens in St. Julian's provide a highly similar offering and enjoy a high level of popularity.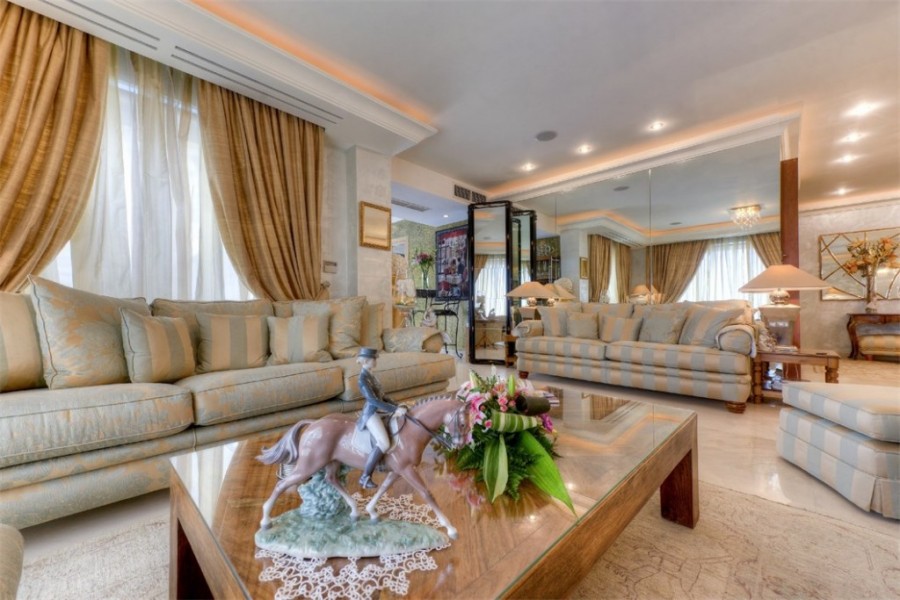 Exuberant Penthouse, Portomaso | € 4,750,000 |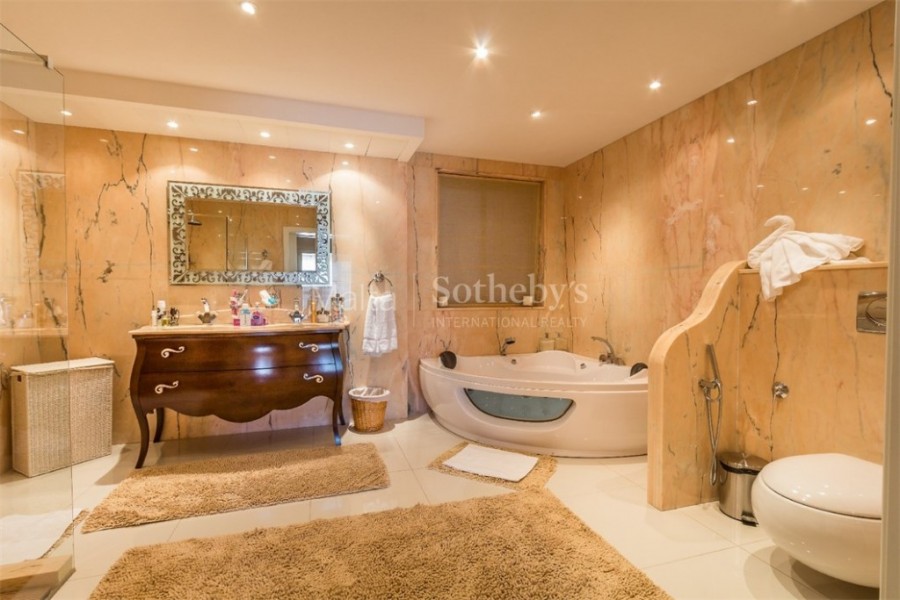 Lavish Apartment, Portomaso | € 1,900,000 | 
It is interesting to know that luxury lifestyle developments across all the Maltese Islands also make part of a compiled
list of Special Designated Areas (SDAs)
. For the foreign buyer, this comes across as great news as purchasing property within a SDA means that the buyer will not require special permits or encounter certain restrictions which would be otherwise applicable if buying property elsewhere.  Malta's sister island of Gozo, despite being more rural and laid-back in lifestyle has also been permeated by a touch of luxury and
luxury property in Gozo for sale
within development buildings is also available here, such as the delightful
Fort Chambray
in Għajnsielem.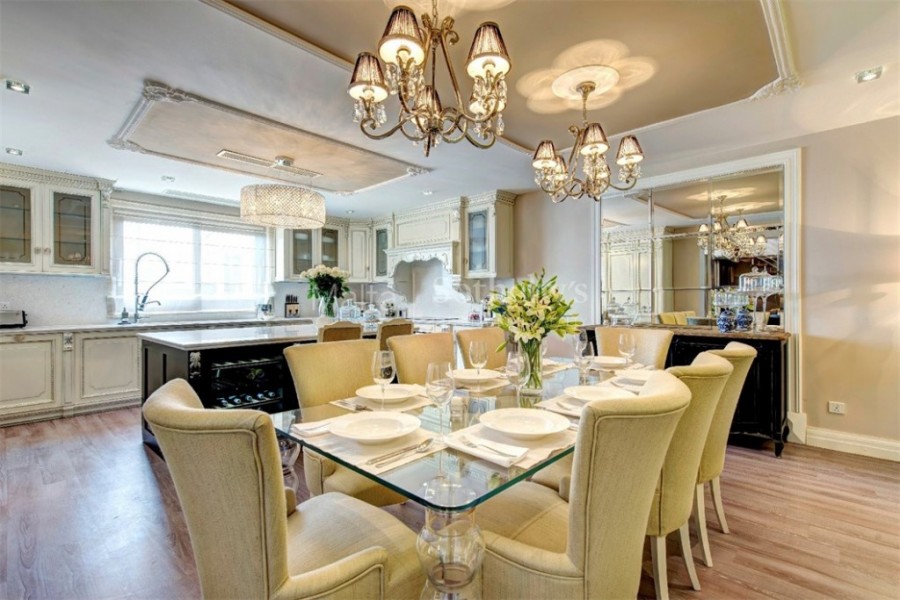 Stunning Villa, Fort Chambray | € 1, 400,000 | 
Needless to say, high quality finishing and furnishing with attention to detail are part and parcel of the luxury property offer. Certain properties are also designer finished or offer the option of custom finishing. A variety of property types and layouts is also available, ranging from smaller and larger type apartments, to maisonettes, penthouses and spacious villas with swimming pool.
---
For more information about luxury property investment in Malta, kindly direct your request to info@maltasothebysrealty.com or visit our real estate website. One of our agents will gladly assist you.
Back to Archive
Share this Article