Market Spotlight: Houses of Character
Malta the Gem of the Med, Malta Luxury Real Estate News, Luxury Lifestyle & Design News
25th June 2022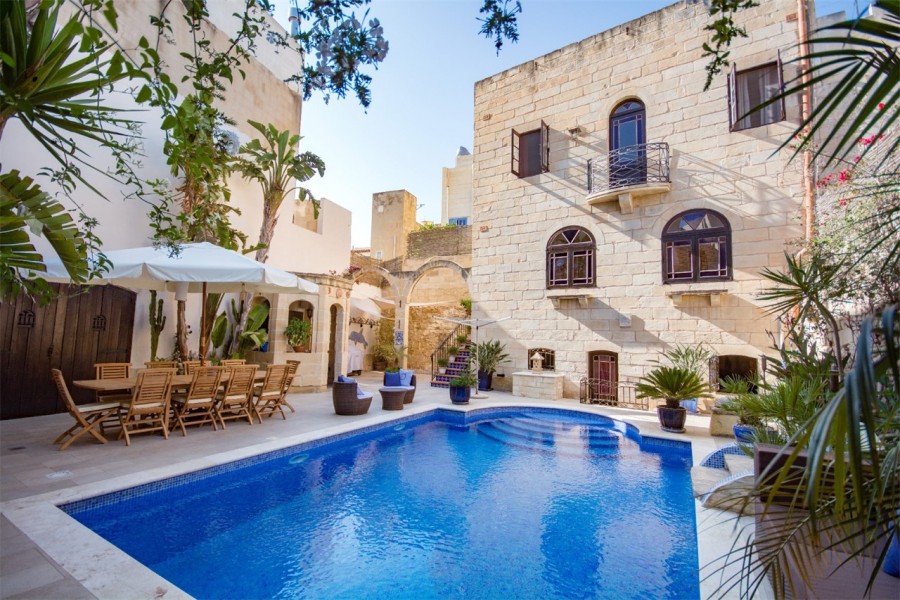 This month's inspiration comes from homes with a remarkable and unique charm. In the home as much as in matters of love, aesthetics capture the eye, but it is character that really captivates the heart, and traditional Maltese homes are well-known for this. Sometimes it happens that you walk into a place and it's almost as if it has its own soul and personality – something to transmit originating from its very core and structure having nothing to do with interior design.
Houses of Character In Malta
Quirky. Majestic. Imposing. Elusive. Charming. Unique. All of these adjectives aptly describe the composition of traditional Maltese homes, more popularly and commonly referred to as houses of character. Rightly so, as in all their forms, shapes and sizes such properties are brimming with timeless charm and a particular undertone of preciousness brought about by their centuries-long history – in a way it can be said that not unlike wine, if properly preserved these houses can maintain and increase their quality. The traditional architectural features of these houses never fail to captivate the eye and heart of those with a keen sense of appreciation for skilful craftsmanship. Elements such as the traditional Maltese balcony, wooden beams, arched and vaulted ceilings, cellars, central courtyards and stone floors or intricately patterned tiles characterise the composition of these homes.
Houses Of Character - What Makes Them Tick?
Owners that have bought up a traditional property in an unconverted state and invested time, money and dedication in restoring and renovating their home will immediately tell you about the skillful stonework of the original builders – from the quirky cavities in the walls to the sophisticated carvings that embellish the doorways. Having appreciated this, it becomes easy to make these qualities really stand out through artful conversion and tasteful design
Another delightful aspect of traditional Maltese homes is the fact that although certain architectural features recur from one house to the next, no one residence is built exactly like the other – donating each property an element of originality and own historic value that it will always retain. Buyers who are after a traditional home avidly seek out the colourful patterned tiles or stone slab flooring, rooms with vaulted or beamed ceilings, the well-known winding staircase, the traditional closed balcony and other features such as the central courtyard layout and homes with cellars.
All these aspects are not only pleasant and desirable in their own right, but they are part of the story that these homes have to tell. It becomes interesting to restyle them in a way that accommodates the needs of a contemporary lifestyle without losing their original appeal. Having said that, it's appropriate to consider these homes as a chapter in history that is worth rediscovering with new eyes - and some of them have a lot that waits to be discovered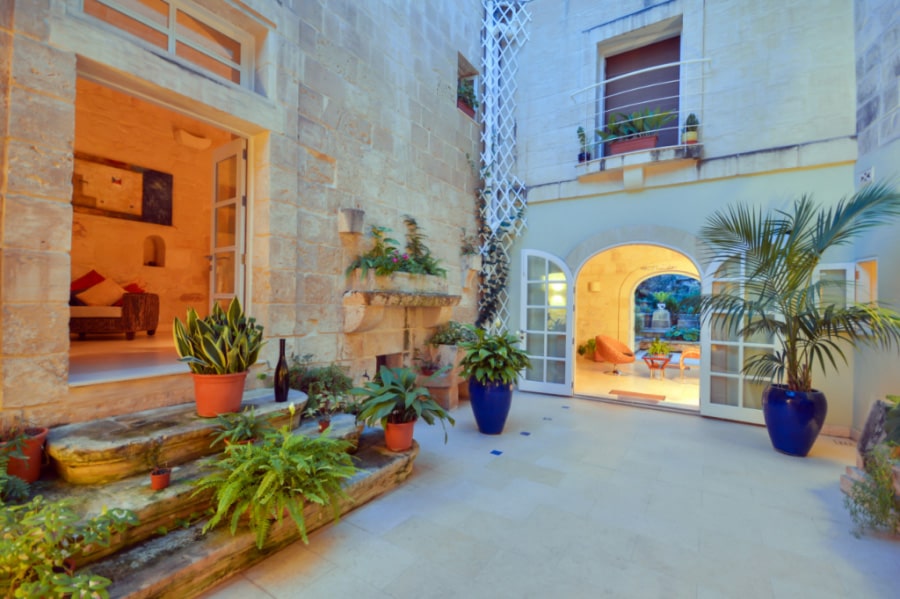 16th Century House of Character, Żurrieq. The central courtyard in this house is stunning and brings the home together.
Houses of Character and The Maltese Property Market
The immense potential and beauty of these old homes only really started being rediscovered around the 1980s, as people started getting interested and buying such houses to convert them into contemporary homes. This led to the development of this highly distinctive sector on the Maltese property market, encapsulating a wide range of property types that fall within this category.
Different Types of Historic and Character Houses in Malta
The offering includes village and country homes tucked quietly away in the heart or on the outskirts of Malta's characteristic villages, stately townhouses with imposing facades, countryside farmhouses – for which Gozo is especially renowned - and majestic palazzinos and palazzos exuding old world grandeur. Their value is often further enhanced by their setting, being it the quiet countryside evoking rustic charm or a quaint, winding alleyway adding a nostalgic touch of past insularity.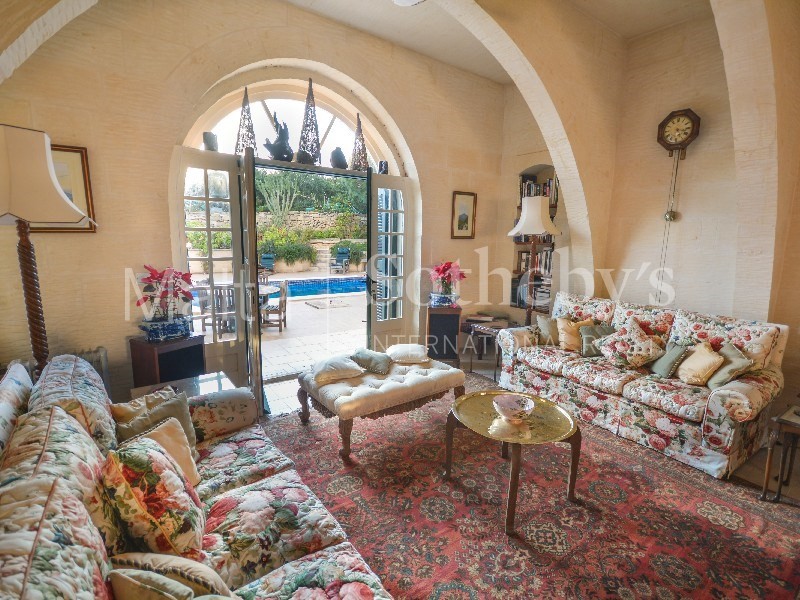 Colourful Gozo farmhouse, located in an idyllic, tranquil setting. The island is renowned for its countryside converted farmhouses 
The high demand for homes of character due to their attractive features ensured for these properties an appreciating value on the market year after year, particularly as demand started outweighing supply and availability keeps grows shorter and shorter.
Owning a house of character
Houses of character are sold either converted or unconverted. The latter entails that the property still retains most, if not all, of its original feature in their original state and was most likely never or hardly ever restored or renovated. On the other hand, a converted house of character entails that restoration and renovation works were carried out on the property in order to turn it into its current state. This may include works on the stone structure, a change in layout and further development to the original structure.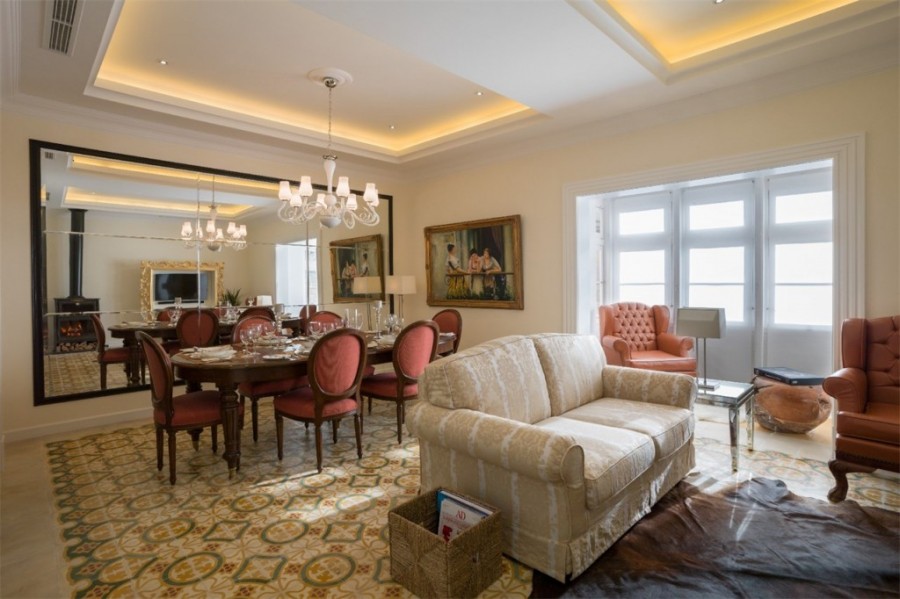 Stunning traditional townhouse in Rabat, artfully renovated to incorporate classic and modern style 
It is important to know that due to their old age, these houses tend to need more maintenance and attention, particularly when passing from one owner to another, therefore such costs need to be factored in. Due to these houses being built to accommodate the needs of their time, certain modifications to suit a contemporary lifestyle may also need to be carried out. However, after taking the initiative of restoring the house to its former glory, the final result is highly rewarding and the homely atmosphere generated by a restored house of character is unlike any other.
Houses of character as a home or an investment
Many converted properties enjoy ample outside space and are fitted with a swimming pool and dining area ideal for entertainment, making for highly attractive homes. Historic palazzos, particularly those in Valletta are all the more being sought after to be turned into boutique style accommodation.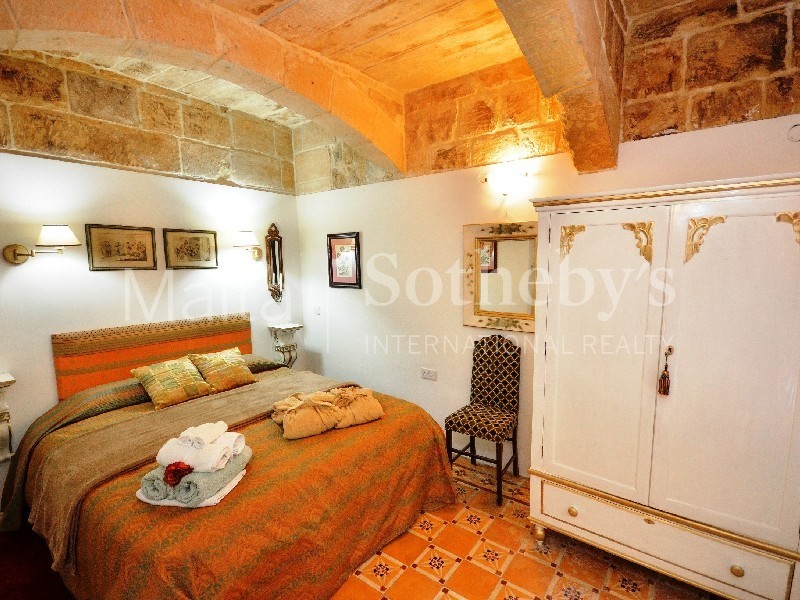 Majestic palazzos, particularly in Valletta, are being increasingly sought after to be turned into boutique style accommodation 
The foreign market, especially tourists, on their search for authenticity and the discovery of the Maltese character want to stay in such buildings in order to experience the local lifestyle to the full. Many owners who own older-type townhouses also find that there is a demand for the rental of their older-type accommodation, both for the short and long term. All in all, there is hardly any reason whatsoever to reject the offer of traditional timeless charm combined with modern luxuries and contemporary style that befit today's needs.
---
For more information about houses of character and property investment in Malta, kindly direct your request to info@maltasothebysrealty.com or view our houses of character listings.
Back to Archive
Share this Article