Malta Sotheby's International Realty launches the much-anticipated 6th edition of their property Portfolio Magazine.
Malta SIR Office & Team, Malta Luxury Real Estate News, International Real Estate News
12th October 2020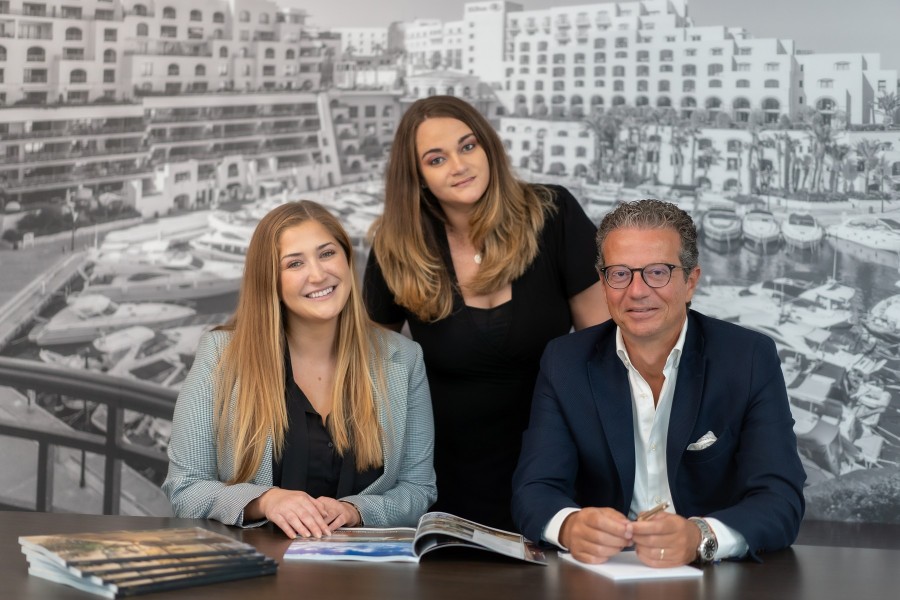 The Portfolio publication presents a distinct offering to both local and international clients seeking relocation options and investment opportunities. Property owners are also able to present and promote their distinct properties to a global network of qualified buyers.
Director and Joint Owner of Malta Sotheby's International Realty Michael J. Zammit says, "The global perception of Malta is shifting, no longer is this island just known for its natural beauty, unique traditions and rich history; the island is fast becoming known as a favourable investment opportunity for foreign corporate companies as well as individuals in their personal capacity."
Despite the current global pandemic, this year has been one of the brands best to date – having closed a record-breaking number of rentals and significant sales transactions - bringing together prestigious buyers and distinct properties both locally and internationally.
"Since we attracted the luxury brand to our beautiful island seven years ago, we have established ourselves as the voice of luxury property and although we have been faced with these unprecedented times we have continued to forge ahead adapting to the ever-evolving needs and demands our clients have in the midst of a worldwide lockdown. This year has presented us with unique opportunities that we have looked at with enthusiasm," explains Zammit.
The team at Malta Sotheby's International realty displayed their passion and dedication to the luxury property market by adapting their marketing approach and the viewing experience for their clients. By implementing virtual viewings and walk-throughs they were able to cater to their international and local clientele safely and responsibly. 
"Our team, our statistics and our client satisfaction have never been higher. The Sotheby's International Realty brand is a commanding presence when it comes to representing the world's most remarkable properties, which is why we are proud to present the 6th edition of our property Portfolio Magazine." continues Zammit. 
The magazine boasts 128 pages showcasing some of the most extraordinary locations in Malta, all thoughtfully hand-picked from Malta Sotheby's International Realty's artfully represented listings. The publication also features the brand's exclusive partners as well as insights from the world-renowned designer Francis Sultana and residence and citizenship expert Andres Gutierrez.
The magazine is set to be distributed worldwide through the brand's distinct global network. "In addition to our local distribution to prominent businesses across the island and abroad. Luxury property developers, and embassies - as well as a selection of carefully selected local partners, the Portfolio magazine will also be distributed to our prestigious patrons. This will include our international VIP clientele, our 1000+ offices worldwide in more than 70 countries as well as the Sotheby's Auction House private buyers club.," concludes Zammit.
To get your hands on a physical copy of the Portfolio Magazine – sign up on the Malta Sotheby's International Realty website here and they will send you a copy or take a look at the digital version here
Back to Archive
Share this Article