Malta Sotheby's International Realty Meets Zeitlin Sotheby's International Realty
Sotheby's International Realty, Malta SIR Office & Team
21st September 2021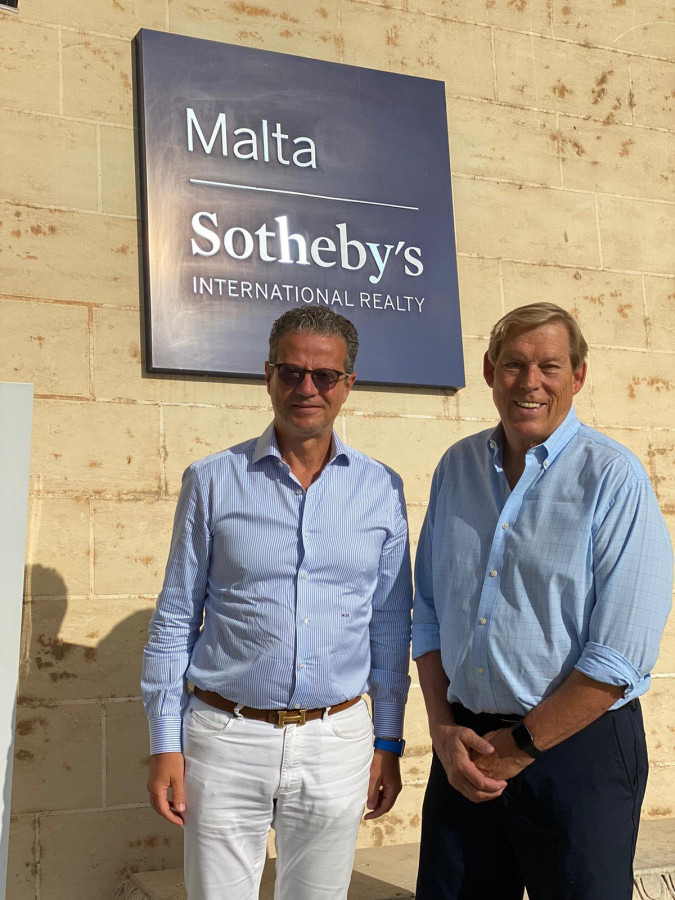 Malta Sotheby's International Realty had the privilege of welcoming Charles Musgrove an affiliate Realtor from Zeitlin Sotheby's International Realty, Nashville to the Maltese shores. Mr Musgrove was on a tour of the Maltese islands when he stopped in at our offices to discuss the brand we share and the various opportunities available to our clients.

Sotheby's International Realty truly is a global brand with a worldwide network poised to assist our clients whenever and wherever they may be. With more than 1,000 offices worldwide in 74 countries & territories, boasting more than 24,000 associates and reaching $150 Billion in Annual Sales in 2020, we are perfectly poised to connect luxury homes with affluent buyers worldwide.

When you choose to work with Malta Sotheby's International Realty as your partner in property you are benefiting from the worldwide recognition and prestige of the Sotheby's brand.

We hope to welcome more international affiliate brokers to our beautiful island in the near future so that we may forge lasting relationships in order to deliver the white-glove service our clients expect from us while leveraging the full power of the brand's global network. Nothing compares to Malta Sotheby's International Realty.
Back to Archive
Share this Article