Malta SIR launches property 'Portfolio' Edition II
Malta SIR Office & Team, Malta Luxury Real Estate News, International Real Estate News
28th October 2015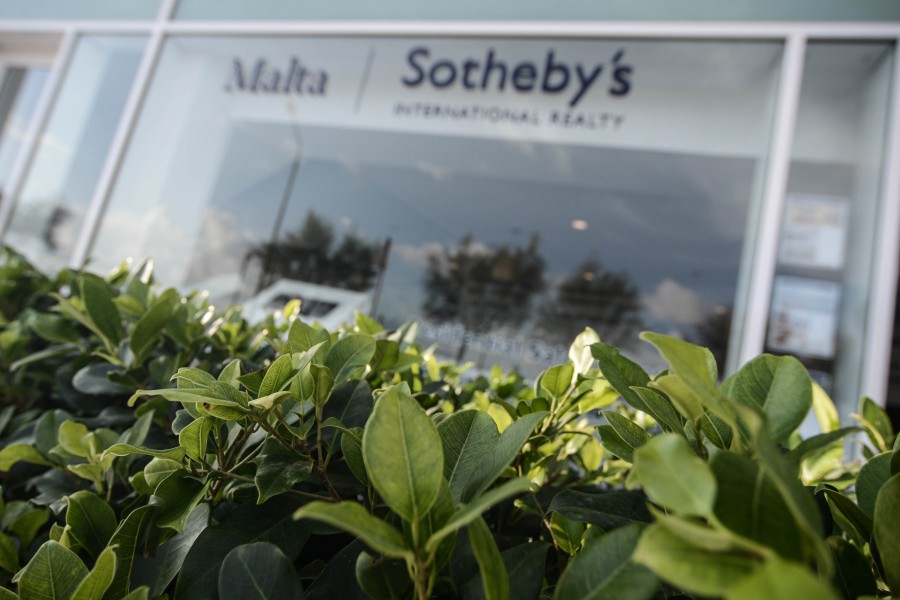 The Art of Distinct Living
As in art, antiques, wine and collectibles, the appeal of an extraordinary home is its distinctive character. Malta Sotheby's International Realty (Malta SIR) professionals represent homes that embody the rich tapestry of unique settings and diverse locales. This year's edition of the Portfolio highlights the concept of the home being a prominent lifestyle feature and more than a location.
'The Art of Distinct Living'
  is the theme around which the 2015 edition of the Portfolio was created. The publication showcases a hand-picked selection of
extraordinary properties
from the brand's ever-increasing property database. This high-end, 100-page publication is a unique, extraordinary edition that is aimed at high-net-worth buyers who seek to invest in extraordinary properties.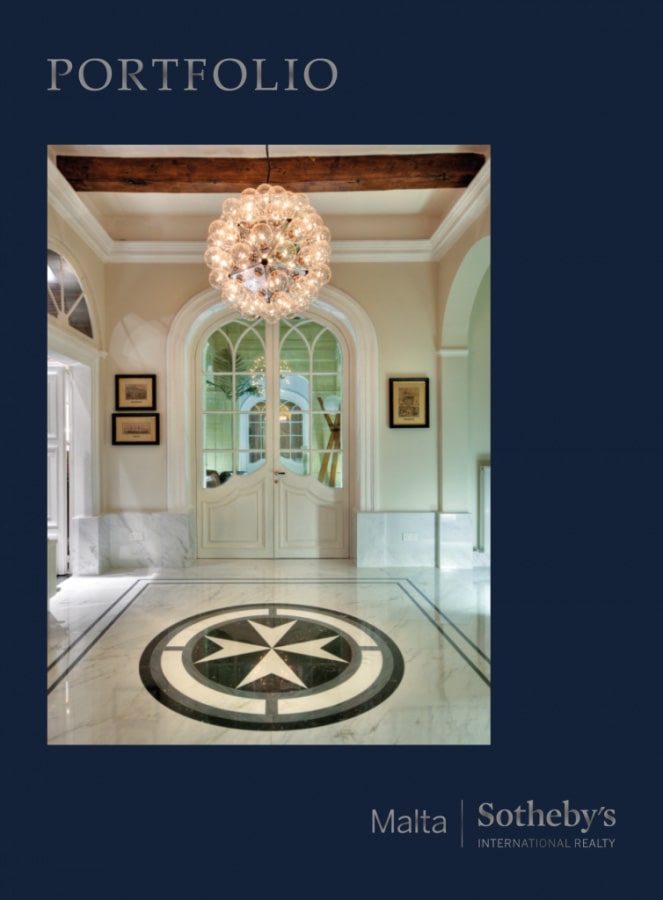 The front cover of the Property Portfolio Edition II - This year's edition highlights the home as a prominent lifestyle feature and focuses on the theme of 'The Art of Distinct Living'.
Malta SIR and its promise to the local real estate market
As Malta SIR celebrates its second anniversary and presents the second edition of its portfolio of remarkable properties, the brand looks back to yet another eventful year characterised by success, the reaching of new milestones and a deeper insight into discerning client's requirements. Director & Joint Owner Michael J. Zammit said that it was of utmost importance to continue upholding the brand's promise of actively showcasing and representing properties of exceptional quality. Mr. Zammit continued by saying 'Our distinct offering extends itself to both local and international clients seeking real estate investment opportunities, those seeking to relocate to Malta and property owners looking to list and promote their property to qualified buyers.' The 2015 edition features a new section catered towards sellers highlighting how Malta SIR can assist throughout the selling process via a worldwide brand media strategy. It further highlights a series of properties within three main categories: Waterfront Living; Modern & Contemporary Living as well as Historic & Traditional Living – all very representative of the Maltese lifestyle.
The demand for luxury real estate is on the rise
The demand for luxury property within the European region is indeed on the rise as high-net-worth buyers are on the search for a distinct lifestyle offering in alternative locations. Malta has much to offer in this respect and Malta SIR will continue promoting the finest properties promising a unique luxury lifestyle on the Maltese market. Mr. Zammit encouraged the listing of international properties with Malta SIR as through a solid network, the office has access to 800 offices in 61 countries and may thus list and promote international properties on clients' behalf in the majority of countries worldwide. Mr. Zammit concluded by saying that the publication is supported by a myriad of high-end brands who Malta Sotheby's International Realty expresses its gratitude towards. These include: Ali Baba; Boatcare Trading; Chivas Brothers ; Cifonelli; CSB Group; DC Aviation; Demajo Timbers; Edwards Lowell; FinanceMalta; Gasan Mamo Insurance; Hilton Malta; La Valette Club; Philippe Martinet Fine Wines; Regus; Sotheby's Diamonds; Sparkasse Bank; The Loft; The Malta Film Commission and The Ministry for Tourism.
---
The Portfolio may be accessed by subscribing online
here
where one may also request a printed copy. To receive an electronic or printed copy of the publication or for further information about listing your property and getting international exposure through Malta SIR's network, visit
www.maltasir.com
or email
info@maltasir.com
.
---
About Sotheby's International Realty®
The
Sotheby's International Realty
network currently has more than 17,000 independent sales associates located in approximately 800 offices in 61 countries and territories worldwide. Sotheby's International Realty listings are marketed on the sothebysrealty.com global website. In addition to the referral opportunities and widened exposure generated from this source, the network's brokers and clients benefit from an association with the Sotheby's auction house and worldwide
Sotheby's International Realty
marketing programmes. Each office is independently owned and operated.
About Malta Sotheby's International Realty & CSB Group
Malta Sotheby's International Realty is operated by CSB Real Estate Ltd – forming part of CSB Group (est. 1987). Visit CSBGROUP.COM. CSB Group was established in Malta in 1987, having celebrated its 25th Anniversary in 2012. CSB offers a spectrum of specialised business and commercial services to its clients wishing to set-up or relocate their businesses to Malta. It is involved in Corporate & Trust Services, Advisory, Legal, Tax, Accounting, Recruitment & HR, Credit Risk, Relocation & Real Estate.
Back to Archive
Share this Article