Malta SIR holds a prestigious Networking Event
15th December 2016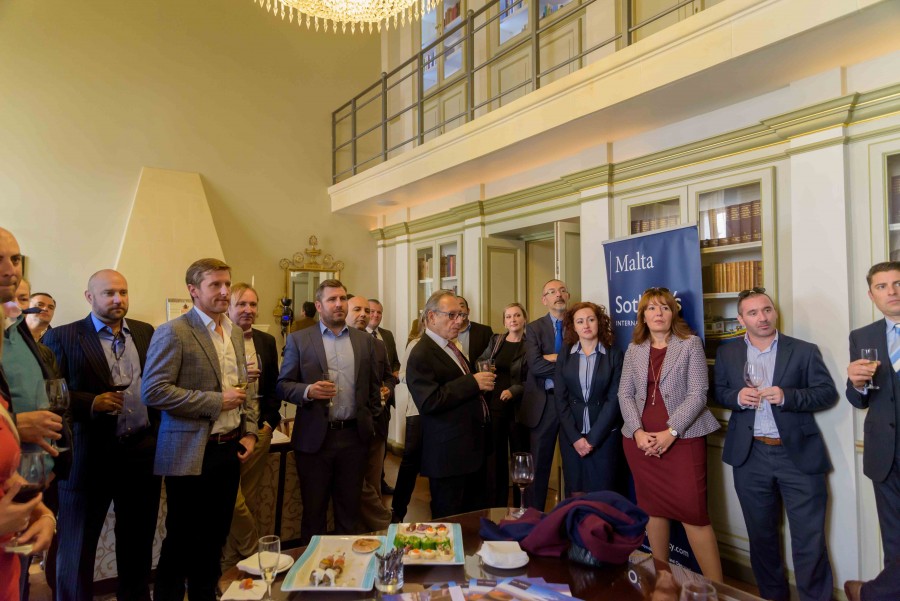 On the 1st of December, a networking event at the popular Palazzo Prince D'Orange situated in the capital city of Malta, Valletta was held. Hosted by Malta SIR, this exclusive property was showcased to hand-picked guest list including tax advisors, bankers, brokers, and also local and international clients.
The owners of this property have hand-picked Malta SIR as exclusive agency provider because of their firm foothold in cutting edge-advertising technologies, strategic digital positioning, social media drivers and video content, besides their global network Malta SIR seek out the finest properties and connects them to the most prestigious clientele in the world.
With a commanding presence in the representation of Malta's finest properties, Malta SIR's associates hold the key to elevate your property onto a global level. Always discreet and professional, we have the keys to artfully unite extraordinary properties with extraordinary lives.
Our brand is a commanding presence in the representation of the world's most extraordinary properties. Currently, there are more than 19,000 sales associates located in 850 offices in 65 countries and territories worldwide.
For more information on the Palazzo Prince D'Orange please click here.
Click here for the full list of SIR
Malta Property for Sale
Back to Archive
Share this Article