Malta's 2023 Budget Proves Advantageous for the Private Property Market
Malta Property Tax & Regulations, Malta Luxury Real Estate News, International Real Estate News
28th October 2022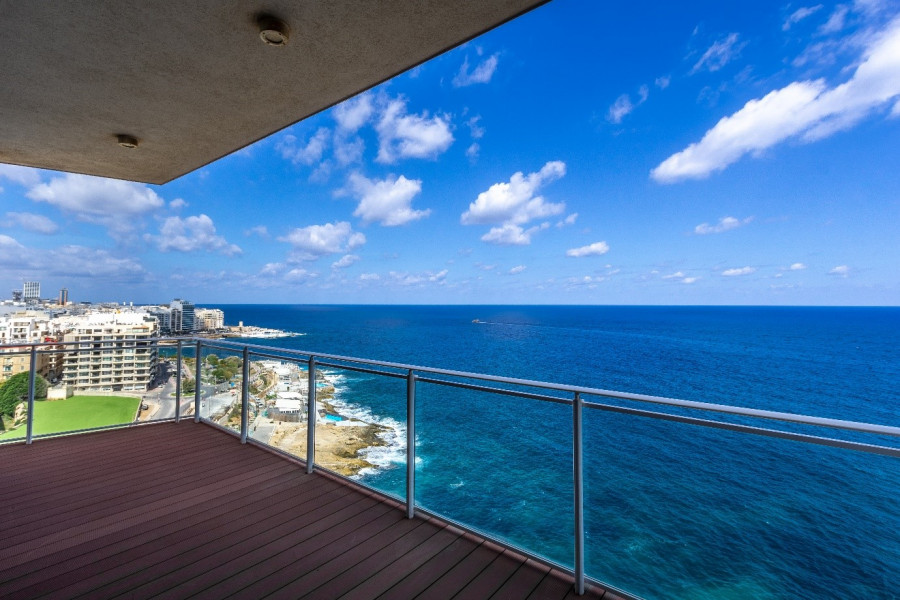 Stunning Seaview from a Tigne Point Lifestyle Apartment
The Maltese Government recently released their budget measures for 2023 and despite the current global economic turmoil, Malta's fiscal outlook looks promising. This year's deficit is predicted to be 5.8% of the country's GDP, a full 2% down from last year's 7.8%. More than that, whilst the global economic forecast stands at 2.7% - Malta's economy grew by a staggering 10.3% in 2021 and is expected to grow by a further 6% come the end of 2022.
In relation to the private property market, the Malta 2023 budget has highlighted a number of tax measures which could prove advantageous to those wishing to buy property on this Archipelago in the Med.
Take a closer look at these beneficial measures below.   

Slashed Stamp Duty
The welcomed stamp duty reduction measures put in place back in 2020 have been extended until the end of June 2023. The drop in the stamp duty rate saw a reduced tax rate from 8% to 5%, and a slashed stamp duty rate from 5% to 1.5%, on the first €400,000 of a property's value. The reduced stamp duty rate will apply to first-time buyers, second-time buyers and the purchase of property in Gozo.

First Time Buyers Scheme
As of 1 January 2022, all first-time buyers will be given a €10,000 euro cash grant spread over the course of ten years in an effort to offset their home loan repayments on property purchases that do not exceed €500k.  Those performing restorations and improvements to qualifying properties can also expect a VAT refund of up to €54k on the first €300k expenses incurred.

Deposit Payment Scheme and VAT Refund
The scheme intended to support buyers under the age of 40 acquire the initial 10% deposit needed to purchase a property has been broadened to include properties valued up to €225,000.
Vacant and UCA Properties
The measure implemented whereby properties built more than 20 years ago and have been vacant for seven years or properties within UCA Areas are exempt from paying the property tax and capital gains tax on property purchases or transfers for the first €750,000 has been extended to 2023.

This measure is also applicable for purchases and transfers on new properties that are built in typical and traditional Maltese style and architecture.
Additionally, first time buyers of such properties will also be granted an additional €15,000 cash grant if the property is in Malta or a €30,000 cash grant if the property is in Gozo.

More over the measures implemented whereby those performing renovations and restorations on such properties will receive a VAT refund which sees up to €54,000 returned to property owners on the first €300,000 spent being extended through 2023.

In addition to all of the above, the government also announced that a new board will be created within the first quarter of the new year which will be tasked with ensuring that new properties are constructed within the quality and aesthetic guidelines that the government intends to establish ensuring better building practices throughout the island.

Interested in benefiting from these budget measures? Get in touch with Malta Sotheby's International Realty and start your property journey.

Find your next property in Malta here.
Back to Archive
Share this Article