From the Network: The Bermuda Real Estate Market in 2015
Sotheby's International Realty, International Real Estate News
7th March 2016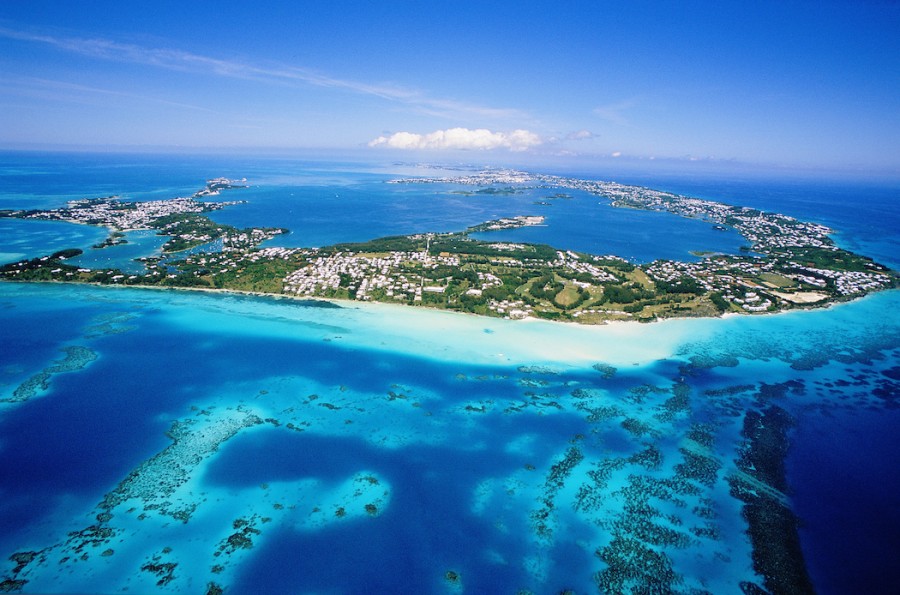 It is always interesting to check out real estate trends from different markets round the world. Through a global network of affiliates, representing the Sotheby's International Realty brand in over 61 countries and territories worldwide, it is possible to gain interesting insights on local markets in different parts of the globe and stay updated with the latest news from the international luxury real estate sector.
This time, the focus will be on the Real Estate market in Bermuda. The following is a report compiled by the local brand representative in the Bermudan Isles, Rego Sotheby's International Realty, highlighting key insights from 2015.
---
Confidence and value typified the market drivers for almost all sectors of the Bermuda real estate market during 2015. Doubters have re-entered the market in most cases buying primary homes and owner-occupier commercial properties. Confidence has spurred to a lesser degree some investment purchases; however, caution is still to be exercised when dependent on rental income.
For the third consecutive year, dollar volume and transaction volume has increased.  Following the 2008 world financial markets' collapse, Bermuda's real estate market felt the ripple the following year until bottoming out the end of 2012. Since then, we expect the real estate industry island-wide to achieve a 30% increase in dollar volume and approximately 25% increase in transaction volume once all sales are officially recorded for 2015.
Confidence and value were the market drivers across all sectors of the Bermuda real estate market in 2015, finds Rego Sotheby's International Realty
In the residential market, condominiums sold with an ARV below $32,400 continue to struggle in recovery.  Those with an ARV equal to or greater than $32,400 have shown some resiliency with 84% being bought by Bermudians - up from 62% in 2014.  The average price of those sold was $850,000 marking a 13% decline over 2014 sales figures.
The number of houses sold in 2015 was approximately the same as 2014 with an average sold price also consistent at approximately $1.2M. 70% of all houses sold were for less than $1.5M.  The luxury housing market (those with an ARV equal to or greater than $153,000) enjoyed a significant resurgence over 2014 in both total number of properties sold and the average sold price.  In 2015, 12 properties have been recorded as sold - twice as many as sold in 2014.  The luxury home average sold price rose 9% in 2015 to $6.2M versus $5.7M in 2014.  Over the last 8 years, Bermudians continue to purchase approximately half of the luxury homes sold.
The average sold price of homes purchased in Bermuda in 2015 was approximately $1.2 million 
What is left of undeveloped land saw mixed results with more than the 11 properties sold in 2014 with 17 properties sold in 2015.  Yet lower average sold price of $340,000 in 2015 - down from $520,000 the prior year.
The most optimistic news of 2015 comes out of the Commercial sector with the most number of properties sold in the last 8 years.  Historically it would have taken 3 years to sell what was achieved in 2015 with 19 Commercial properties sold. Expect Commercial acquisitions of 2015 to bode well for the construction industry as nearly 100% of the Commercial properties sold required modernization as none were turnkey. Tempered enthusiasm though when noting the significant average sold price dropped from $2.4M in 2014 to $1.14M for 2015 but not to be dismayed as the relatively low volume of transactions in Commercial can easily fluctuate with a single high or low sale in the mix.
Volume of unit sales is most important and the stories behind those sales in Bermuda's Commercial sector. The 2015 uptick was largely spurred by necessity from owner-occupiers. Sitting tenants bought into a location to continue or set-up their business while seeking to control and create statement spaces.  The challenge for sellers became putting forth sale prices that made sense for these entrepreneurs to either convert from renting habits especially with competitively low rental rates to then be convinced to buy in 2015. Average base rents per year varied widely depending on condition of spaces but in 2015 ranged from $40 to mid-$50s PSF for Class A spaces and Class B from $25 to $36 PSF with more than half the market seeking 2,000 up to 4,500 SF of office space.
Undeveloped land saw mixed results, however development and redevelopment interests from local and international buyers are on the increase.
Overall commercial inventory in the central business district of Hamilton has reduced with more start-up businesses from law firms both locally and internationally establishing presence in Bermuda to retailers seeking to capitalize on consumer confidence with America's Cup 2017 drawing more first-time visitors.
As well recovery in Bermuda's hotel tourism market is evident practically monthly with news of progress with various hotel properties either about to go under contract or expected to break ground.  We continue to garner development/redevelopment interests from local and international prospective developers and hotelier operators. 2016 will have added momentum as we prepare to launch Bermuda's newest condominium-hotel and villa residences at the former Pink Beach Club property.
---
For more information on the Bermuda real estate market contact Rego Sotheby's International Realty at 441.292.3921 or info@regosir.com. 
Back to Archive
Share this Article