Inspired by: A Pop of Colour
Luxury Lifestyle & Design News
20th March 2016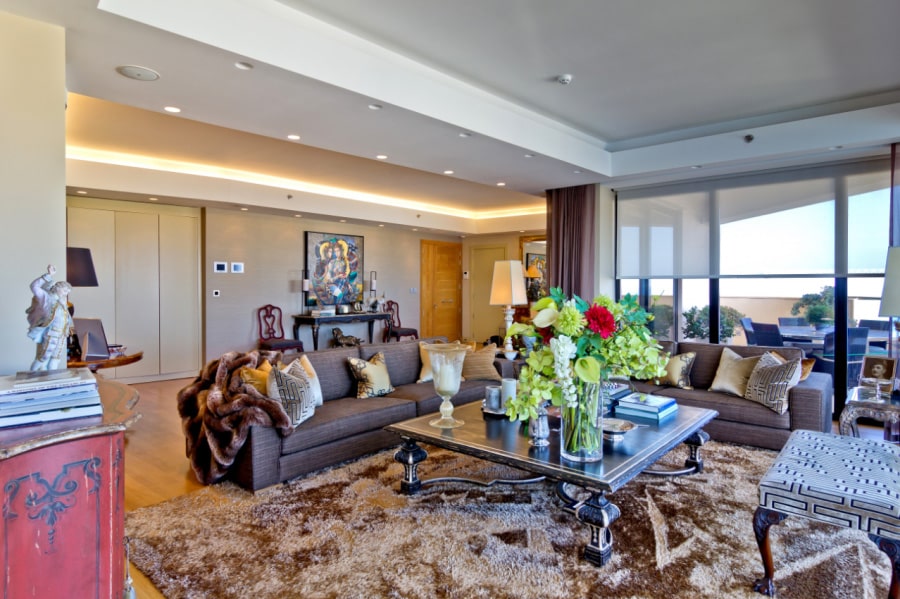 No one who has been around in Malta this winter can complain about having experienced a dreary and colourless season. People were out and about soaking up the sun, strolling by the seaside and in the countryside, yet now as winter comes to an end and spring enters the scene in full bloom, everyone is looking forward to that little dash of colour in their surroundings. As the lighter shirts in cheerful shades and the colourful scarves start coming out, even our homes take on a fresher and brighter air. In March, we are inspired by all the colourful elements in the home and those touches that make any room or corner come alive. We have gathered a collection of living spaces from some of the finest homes represented by Malta SIR, that are ready for spring. They will hopefully inspire you as well to add a pop of colour to your home and take notice of all the components that make the home a happier place.
1. Bright and bold, to hold the room together
The neutral tones of the walls, floors and doors in this home provide a restful and laid-back background, yet the bright red carpet along with the pink touch of the cushions and the ottomans really hold the room together and create a focal point in its heart.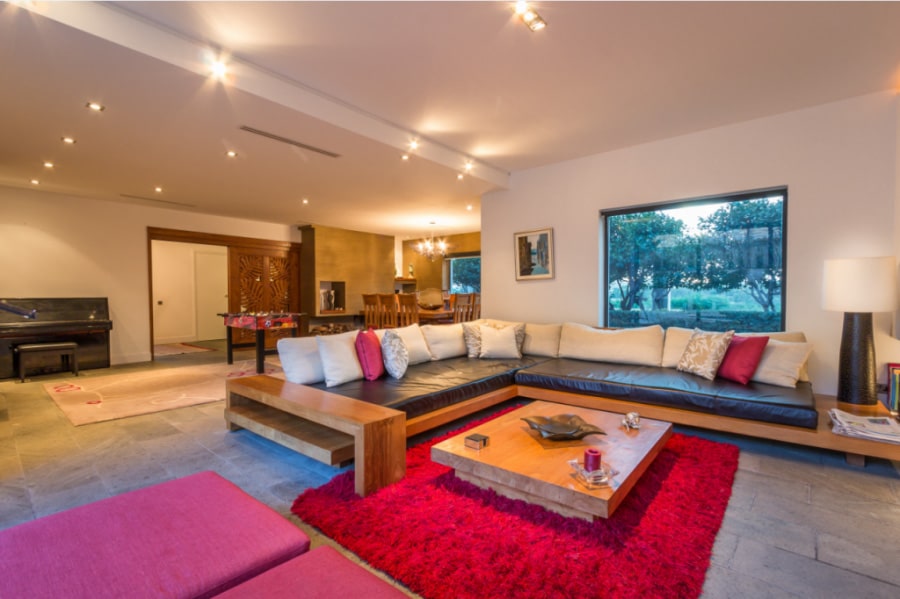 Fully-detached villa, Madliena | €4,250,000
2. White walls, colourful Art
White inspires freshness and cleanliness and is ideal to make any space appear larger and lighter, however sometimes it can also feel a bit bland and uninteresting on its own. Hang a piece of colourful art to give the room some character or something that gives a little away about your own personality as the homeowner. In the featured space, the multi-coloured piece containing bold and strong primary colours along with orange and green tones immediately draws the attention of anyone who walks in.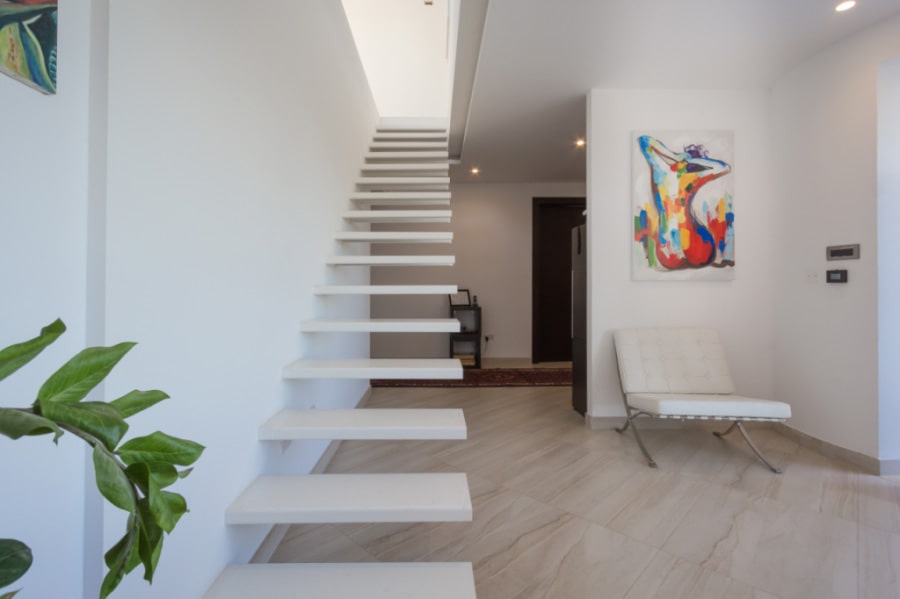 Detached Bungalow, Naxxar | €2,800,000 
3. An eclectic blend is a feast for the eyes
There's nothing quite like artfully mixing colours and patterns together to create an eclectic blend that is simultaneously energetic and restful and transmits positive vibes. This effect has been successfully achieved in this Valletta living room. Take notice of the balanced mix of hues, intricate patterns with simpler ones, as well as a range of materials and textures - the marble column alongside the leather couches, the olive wood flooring and the crystal chandelier dons a luxurious feel, yet the bright fabrics and the library create the impression that this room is also one in which to sit back and relax.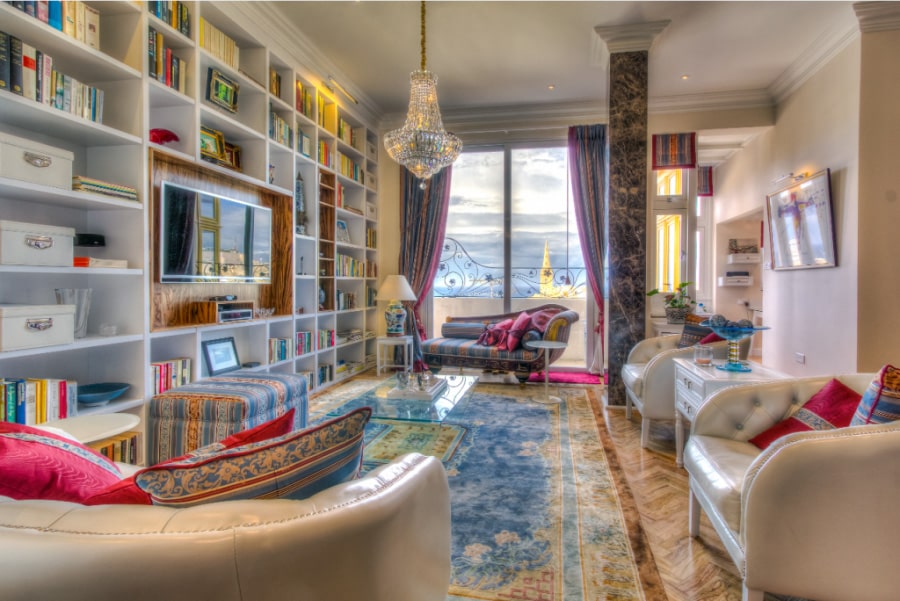 City apartment, Valletta | €980,000 
4. Garden of Eden
The weather is beautiful and the garden is in full bloom. Spring is the ideal time to step outside and admire the beauty of nature or perhaps give gardening a try. "If you have a library and a garden, you have everything you need." said Cicero once. Well, let's focus on the latter.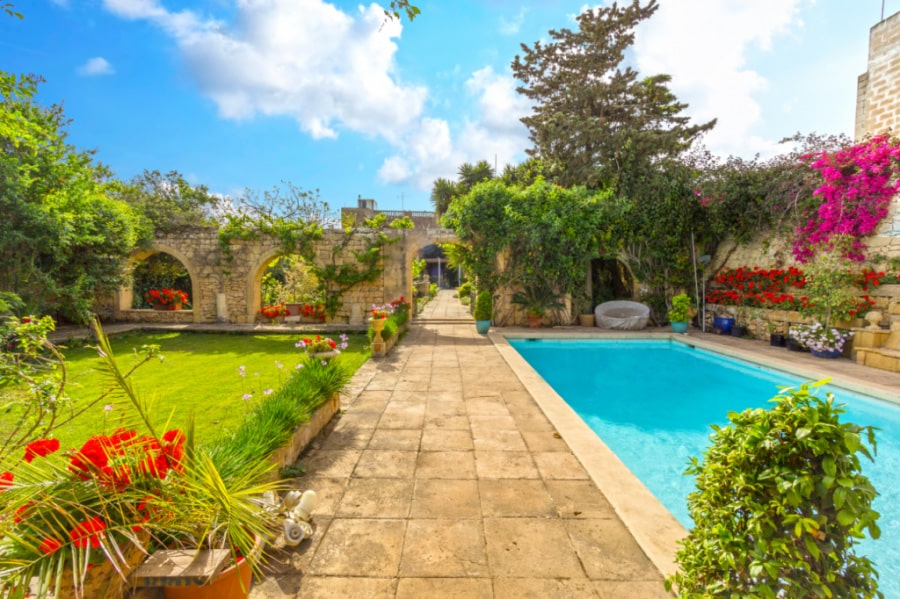 Renovated 18th Century Palazzo, Żejtun | €4,200,000 
5. Lighting that sets the mood
See how the sumptuous lighting in this central courtyard seems to give a certain sense of vibrancy to the rest of the home. The green and blue lights create a delightful ambiance and enhance the warmth of the limestone walls. Being playful with lighting can help you change the mood of your home with the click of a switch.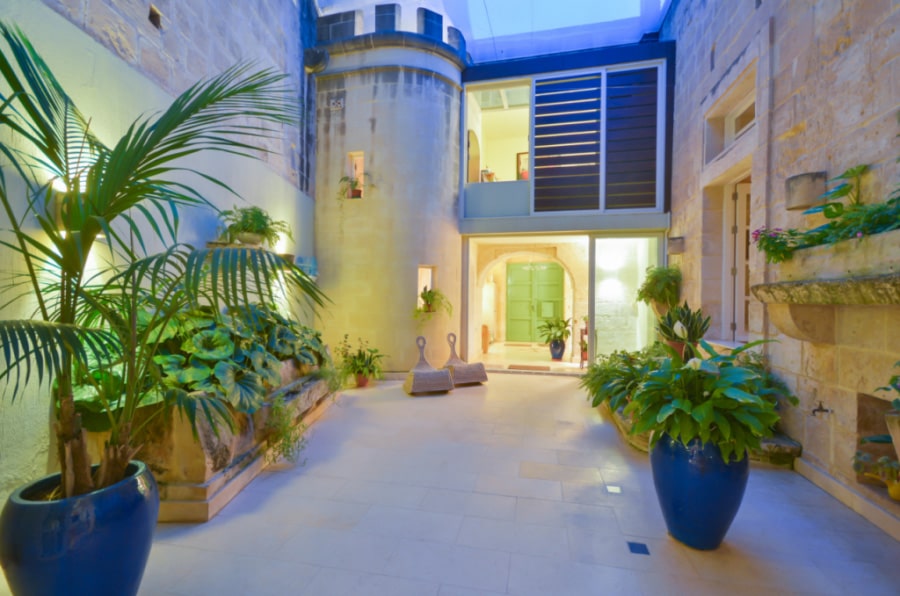 House of Character, Żurrieq | €640,000 
6. A touch of fresh
Perhaps you've given up already on the idea of giving gardening a chance. You can still bring a touch of fresh and liveliness indoors by placing a bouquet of your favourite fresh flowers in any part of the room. The pleasant effect they create is instant and simply beautiful. On top of that, there is nearly nowhere that fresh flowers will look 'too much' or out of place.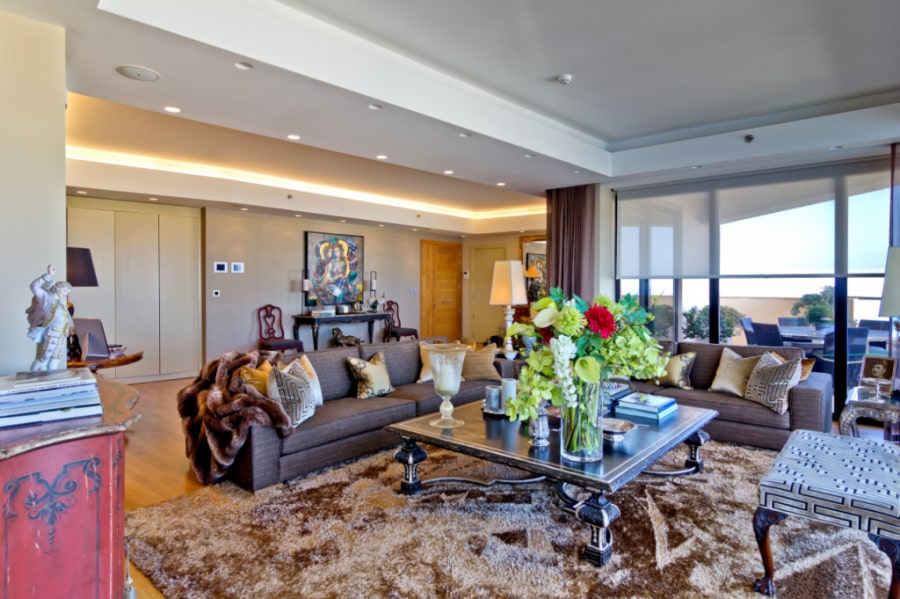 Luxury Apartment, Tigne Point, Sliema | €4,250,000
7. More Colours from Nature
Last but not least, do not forget to breathe and take some time to enjoy the roaring colours of the sunset that are around already. There's nothing quite like it, is there? Step out into the balcony or terrace, drag a table and a chair and simply enjoy the moment. There.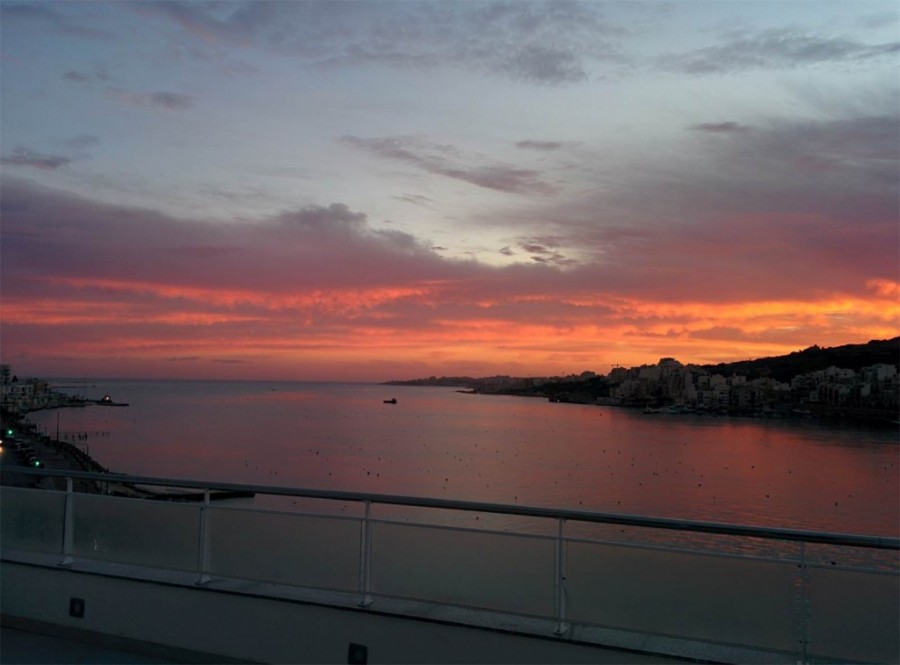 Seafront Apartment, Xemxija | €410,000 
---
For more information about any of the featured properties or property for sale in Malta, kindly direct your request to info@maltasothebysrealty.com. Our online database of property listings offers the full selection of properties available for sale in Malta, represented by Malta SIR.
Back to Archive
Share this Article