How to Rent an Apartment in Malta
10th October 2021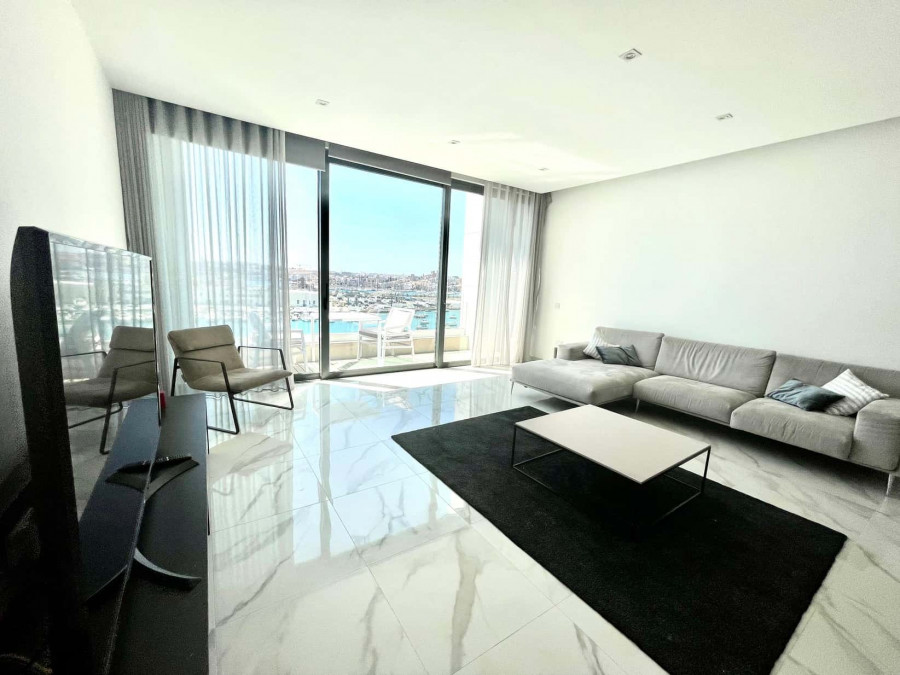 Renting an apartment in Malta is much like renting any other kind of residential property type in Malta and the process overall is quite simple and straightforward. The Maltese islands have seen an increase in demand for residential property rentals in the last few years – in particular the demand for rental apartments by foreign young families, working professionals, and students. With the uptake in residential rentals in Malta, the Malta Housing Authority has introduced new legislation which protects your rights as a tenant. The reformed rental laws and regulations came into effect at the start of 2020. You can read more about them here. 
Renting an apartment in Malta as a foreigner
Foreigners who come to Malta to live, work or study here can rent an apartment in Malta with no restrictions whatsoever and enjoy the same rental process as a citizen of Malta would. It is worth mentioning that tenants who rent a property of a certain value will be subjected to KYC due diligence checks. 

Rental rates in Malta vary according to the standard of the property/apartment you are renting and where it is located with certain central areas experiencing higher rental rates than others. Other contributing factors are the age of the apartment, the finishes used in the apartment, and the quality of the furniture. It is possible to rent a property unfurnished in certain cases but overall apartments rentals in Malta are rented out fully furnished and equipped.   
Finding an apartment for rent in Malta
Finding an apartment to rent in Malta can seem a daunting task for some especially if you are new to the island. Malta Sotheby's International Realty has a knowledgeable and experienced team who are very familiar with the local market and will be able to assist you in navigating the Maltese rental property market.

A good place to start your property search is by having a look at our local website or contact one of our skilled associates directly to discuss your property needs. Once you have selected a few apartments for rent that you believe would be suitable our team will get to work setting up a convenient time for you to view the properties.  

Should you decide to go ahead with the rental agreement after your initial viewing, our agents will draw up all the paperwork and you will be required to pay a holding deposit. Typically, a deposit is the equivalent of one month's rent, this of course may vary depending on the property and the terms of the landlord. 

Once the contract is drawn up and both the lessor and lessee are in agreement the contract will be signed. It is at this point that you will be required to pay the first month's rent plus the agent's commission fee which is 50% of the monthly rent plus 18% Vat unless otherwise agreed upon with the landlord and agent.

The luxury properties represented by Malta Sotheby's international Realty start from as little as €1,200 a month and expands to include the high-end ultra-luxury properties across the island. Our vast range of properties and apartments for rent in Malta can cater to all likes and lifestyles.  Areas such as St Julian's, Sliema are popular choices due to their central location while areas like Mellieha situated on the northern side of the island enjoy less congestion and stunning surroundings. Gozo also offers its fair share of lettings and is a perfect retirement location. 
Average Pricing for renting an apartment in Malta
Prices highly depend on the location chosen and the type of apartment you would like to rent. When looking at central areas such as Sliema, Swieqi, Gzira and St Julian's, you will be looking at a price range of around €1,200 and up for a 2 bedroom fully furnished apartment, bearing in mind that Lifestyle Developments such as Portomaso or Tigne Point will be in the more costly bracket. Standard apartments will vary in size depending on the number of bedrooms and property amenities such as study rooms, second living rooms, games rooms etc. The most common apartments for rent vary from one-bedroom apartments, two-bedrooms apartments, and three-bedroom apartments. 
Additional Costs to consider when renting an apartment in Malta
Apart from paying your monthly rent, you will need to factor in other additional costs in the mix such as your utilities which is charged on a consumption basis and can be paid directly to the landlord or directly to ARMS, this is something that needs to be negotiated at the contract stage of your agreement. Tip: Ask the landlord to submit the Change in Number of Persons Form (Form H you can download it here)  so you can benefit from lower tariffs and eco reduction.  You will also more than likely want a media provider and internet access.  These fees are all typically not included in your monthly rental. Broadband internet in Malta costs around €35 per month. Additionally, you may also be required to pay a monthly condominium fee for use of the common parts of the building as well as a cleaning service, this is again something that needs to be discussed with the landlord and agreed upon prior to signing your contract. 

Your initial deposit will be returned upon termination of the lease providing that the apartment is in good order without any breakages exceeding normal wear and tear. Any outstanding utility or condominium fees may also be deducted from your deposit before being refunded 
Rent Registration & Regulations
There are a number of residential rental regulations that need to be followed when renting an apartment in Malta. Your agreement needs to be registered with the Malta Housing Authority within ten days of signing the lease. The registration of the lease is the responsibility of the owner, however, you as the tenant are within your rights to approach the Housing Authority should you wish. 

Before signing your rental contract ensure that the following criteria are included in your lease;

- The rental period

- Terms for the lease extension

- The rental fee and the manner that this will be paid.

- The amount required as your deposit.

- An inventory list of the property in question including appliances, furniture, crockery, any linens and towels, ornaments, and other miscellaneous items.

Should any items on the inventory list not be present in the apartment ensure that amendments are made before signing the contract. 

Malta Sotheby's International Realty can assist you in identifying the right location and the right apartment to suit your personal needs and tastes. Our letting consultants will accompany you on all of the viewings and walk you through the entire process of renting an apartment in Malta. 

Our focus is the luxury high-end residential and commercial property market, and a bespoke service is guaranteed when hiring us as your real estate agency. We will find your perfect luxury apartment for rent in no time. Contact us today to find out more about how we can help you.
Back to Archive
Share this Article