How To Prepare For An Open House - Step By Step Guide
25th April 2023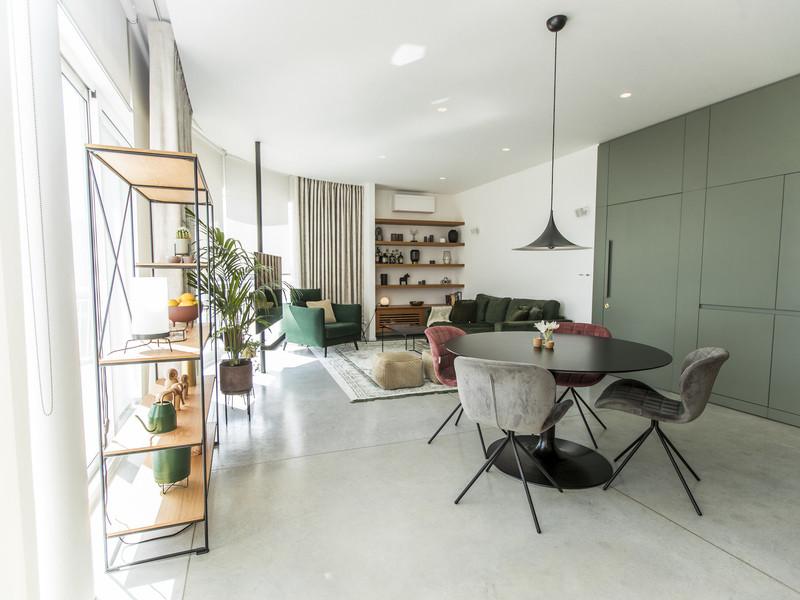 An open house is a strategic tool in the world of real estate, a golden opportunity for sellers to showcase their property and impress potential buyers. More than just opening doors, it's about preparing a canvas that lets prospects visualize their lives unfolding within those walls. We're here to guide you through the necessary steps to make your open house successful.
Understanding the Importance of First Impressions
First impressions can make or break a deal. Consider this scenario: you walk into an open house, and you're greeted by a dull, cluttered space. You'd likely make a swift exit, right? Buyers are no different. Every detail counts—spotless windows, a warmly lit room, a welcoming aroma—all these elements contribute to a positive first impression that can potentially lead to a sale.
Scheduling the Open House
Scheduling your open house strategically is vital. Sunday afternoons are usually optimal, as most people are free from work commitments. Be sure to check the community calendar to avoid clashing with local events that could affect turnout. Talk to your real estate agent—they're experienced in scheduling and can offer valuable insights. One of Malta Sotheby's experienced estate agents can give you valuable advice and get your property the attention it deserves.
Preparing the Property – Repair and Maintenance
Before you welcome visitors, ensure your property is in top shape. Potential buyers won't miss that leaky faucet or squeaky door. Don't shy away from hiring professionals for a thorough inspection. If your property in Naxxar has a slightly damaged roof, fixing it beforehand could be the difference between captivating a buyer or sending them to the next open house down the street.
Consider Mr. and Mrs. Camilleri's case, who were potential buyers. They were interested in a charming three-bedroom house of character but were put off by multiple minor repair issues they noticed during their visit. This made them question the house's maintenance, and they eventually opted for another property. To avoid such scenarios, it's vital to address all necessary repairs before the open house.
Preparing the Property – Cleaning and Decluttering
There's a simple rule: clean homes sell faster. A deep cleaning session is essential—pay attention to hidden corners, grout lines, and window tracks. Decluttering is equally important. A minimalist room not only appears larger but also allows buyers to envision their own belongings in the space. For example, removing family photos and replacing them with neutral art can make a world of difference. If you have children, storing their toys neatly in a basket or a drawer will make the room look tidy and clean.
Let's think about Sara, a prospective buyer, visiting an open house. She loved the location and layout, but the living room was filled with family photos and personal knick-knacks, making it hard for her to imagine her family in the space. However, the next house she visited was clean and decluttered, allowing her to envision her family living there. Guess which house she made an offer on?
Home Staging for an Open House
Home staging—strategically arranging furniture and décor—can increase the appeal of your home. In the living room, for instance, position the couch and chairs to create a conversational area. In the bedroom, show the function of an awkward space by setting up a small home office. Professional stagers have an eye for creating enticing spaces, so consider hiring one if the budget allows.
Consider a house with a small, awkwardly shaped living room. By cleverly positioning furniture and using mirrors to amplify light, the room can feel more spacious and inviting to potential buyers.
Creating an Inviting Atmosphere
An inviting atmosphere goes beyond visual appeal. Light and temperature play vital roles. Open the blinds to let in natural light and keep rooms at a comfortable temperature. A fresh aroma, perhaps of baked cookies or brewing coffee, can enhance the welcoming vibe. Indoor plants can significantly enhance the atmosphere of an open house, adding a refreshing, vibrant touch to your living space that potential buyers find attractive. Not only do they improve air quality, but their calming, natural presence can make a home feel more inviting and comfortable, thereby leaving a positive impression on visitors.
Don't forget about the exterior. Curb appeal is crucial; ensure your front and back garden is manicured if you have one, and your balcony flowers are blooming. Your aim is for potential buyers to feel at home from the moment they pull into the driveway.
Preparing Necessary Documents
Buyers will appreciate the transparency of having necessary documents at hand—things like inspection reports, warranties, utility bills, and renovation details. These documents validate your home's value and your trustworthiness as a seller. For instance, showing that your Sliema apartment's water heater was recently replaced eliminates the guesswork and proves upfront maintenance.
Advertising Your Open House
Promote your open house using various channels, such as social media, local newspapers, and online platforms. Eye-catching signage around the neighborhood can also attract foot traffic. High-quality photos and a virtual tour can entice potential buyers.
Consider Mr. Agius, who saw a sponsored post on his Facebook feed advertising an open house with beautiful photos and a 3D virtual tour. Intrigued, he decided to visit and fell in love with the property in person.
Pre-Open House Walkthrough
A final walkthrough before the open house allows you to ensure everything is in place and ready to impress. Double-check the property's cleanliness, make sure all light bulbs are functioning, the temperature is comfortable, and there are no personal items left lying around.
Remember, you're not just selling a property, you're selling a potential home. By following these steps, you can provide a positive open house experience, drawing buyers one step closer to their dream home – your property.
Back to Archive
Share this Article