How Blockchain Will Revolutionize Real Estate
International Real Estate News
24th September 2018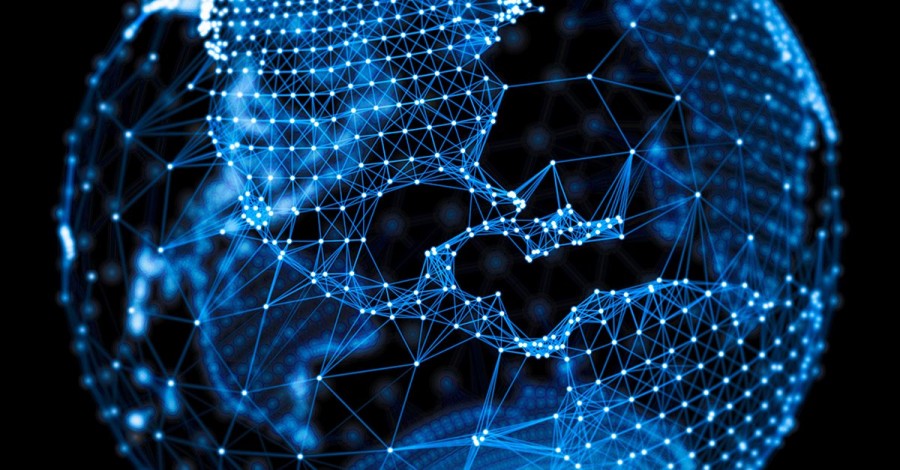 Blockchain refers to a distributed and digital transactions ledger. The transaction records are grouped into the chain of blocks hence known as "blockchain." The blocks are linked together and protected by cryptography in such a way that they cannot be forged or destroyed. This makes the ledger to be trusted without yet it does not have a control authority 'middleman.' overseeing the activities.
In the real estate sector, it refers to a trusted public ledger where all information such as mortgage documents, surveys, and title deed exist in a single digital record and duplicated in thousands of nodes all over the world. Some of the features that make Blockchain technology suitable for real estate is transparency, as real owners of the property can be traced within the blockchain register. The whole technology is secure and cannot be altered to benefit self-interest as experienced in the current real estate registers.
The main challenge facing real estate agencies or companies currently is the time consumed in manual processing of documents.  That takes a long time before the transfer process is completed. The process has a lot of paperwork and middlemen which exposes the process into instances of frauds due to lack of transparency. The transaction process is costly due to several intermediary parties such as escrow agent and Title Company.  
Blockchain features used in real estate
a) The REC Standard: The blockchain has a universal standardized framework of policies which describes all aspects of property related data.
b) Uploaded: Various parties apart from realtors can upload any information to the Real Estate Chain. The stakeholders could include development companies, data contributors (i.e. photographer, professional 3D model creator or public data syndicator), and government-affiliated agencies among others. They are incentivized in order to provide a complete digital representation of all properties.
c) Validators: After uploading the information, the network validators check and verifies the uploaded information to ensure it conforms to REC standard. The data is current, compliant and trusted with the laws of a specific country or region.
d) Prop Wallets: is the intermediary to format this data for a variety of applications, with appropriate attribution and custody. As the transfer occurs, a copy of the information is retained by the blockchain which can be claimed later by the property owner upon request. The property owners are then able to control or permit access to data within their Prop Wallet.
e) The Experience: The capability which is able to leverage Artificial Intelligence and analytics for property search worldwide. Buyers and sellers get connected with verified agents, developers, professionals and property managers. Through this system, brokers and agents are able to generate leads from global markets, hence widening their technological capability.

Main Real Estate Blockchain Users -  Buyers/Investors: REC's search is regarded as the first decentralized application (dApp).  dApp enables international buyers, agents, and investors to browse on properties based on their need.  Buyers are also able to search for people with a good reputation to trade with.
Real Estate Developers: The developers use their technical knowledge to create blockchain mobile and desktop app for real estate. This app then gets optimized for search in a way that they can enable both local and international search of properties. Through this option of accessing a variety of properties, it helps buyers and seller to make a rational decision among available alternative within the app before making a purchase. 
Real Estate Agents: Agents then brokers join the REC network in accordance with expanding their visibility, lead generation. They are additionally interested in differentiating themselves from their colleagues with the aid of utilizing their multilingual functions together with international buyers or investors.  
Advantages of Using Blockchain Technology in Commercial Real Estate Blockchain technology is now facilitating the ownership transfer processes. It is becoming the solution to all issues relating to real estate such as lack of transparency, time consuming processes and research, frauds and high transaction costs.
Elimination of frauds: Since blockchain is easily accessible on the public ledger which makes the network transparent. The information cannot be altered thus making the whole process immutable. The two features make it impossible for fraudsters to manipulate real estate information.
Secure and safe system: Certificates offered by blockchain-based technology and be checked and verified by any person in the world at any given time without the necessity of a third party intervention or central authorities such as notaries or land registries. Since blockchain is decentralized meaning the record stored in is not controlled by any single party and the records are immutable implying the records can never be changed. This makes it impossible for a person to alter a real estate transaction done on a blockchain making the whole system secure from manipulation as experienced with the current system that is not blockchain-based.
Time-Saving: All process that involved many parties is eliminated when blockchain is used for property transfer. The process saves a lot of time that would otherwise be required in verifying the documents manually. Thus using blockchain on real estate could serve functions such as payments, listings, and cutting out the back-and-forth between intermediaries and legal documentation. Reduced Costs: Cost incurred in ownership transfer is reduced with the application of blockchain technology. This is due to the elimination of cut out intermediaries; minimize contractual costs along with related costs such as registration fees, labor costs, loan fees, and taxes.
Direct transfer of property from owner to a buyer: The real estate is worth $217 billion globally, however, it is majorly dominated by huge corporations. By implementing blockchain technology, small-scale investors or individuals will be able to access the real estate market because the transaction will be subdivided into tokens and distribution would be transparent, equitable and secure. This could lead to truly peer-to-peer ownership transfer activities when blockchain-powered platforms are fully implemented.  
Real Life Application of Blockchain technology in Real Estate Deedcoin: a new player on the blockchain This is a real estate coin used in the United States similar to Bitcoin. Deedcoin is a platform which intends to replace the manner in which customers find their real estate agent. Instead of charging 5% or 6% as an agent commission, through this platform a customer is able to access property information which is linked up with a local Deedcoin agent only for 1% percent commission. One interesting thing about the deedcoin is that it integrates the current real estate infrastructure into a familiar and simplified manner that can be used by everyone.
Commission rate is reduced by using the deedcoin platform, for instance, US property owners hold ups to $15 trillion in private property. By using traditional real estate platforms in making transaction they will lose up to $900 billion as future commissions. However, by using Deedcoin a person will save up to $750 billion since the platform is decentralized and streamlined as well.
This cost is reduced further when deedcoin is tokenized and connects customers directly to with agents on the ground. Inclusion, application of Blockchain technology in real estate is very necessary. This is because it brings solutions to most of the challenges such as frauds, bureaucracy, middlemen among other issues that hindered ownership transfer of properties. To fully revolutionize real estate all parties (developers, estate agents, investors, and government) should support the development of blockchain technology and embrace its application especially when it comes to real estate.  
For more information about Blockchain in Real Estate kindly Contact Us
Back to Archive
Share this Article