Home Design for the Ultra-High Net Worth
Luxury Lifestyle & Design News
18th February 2015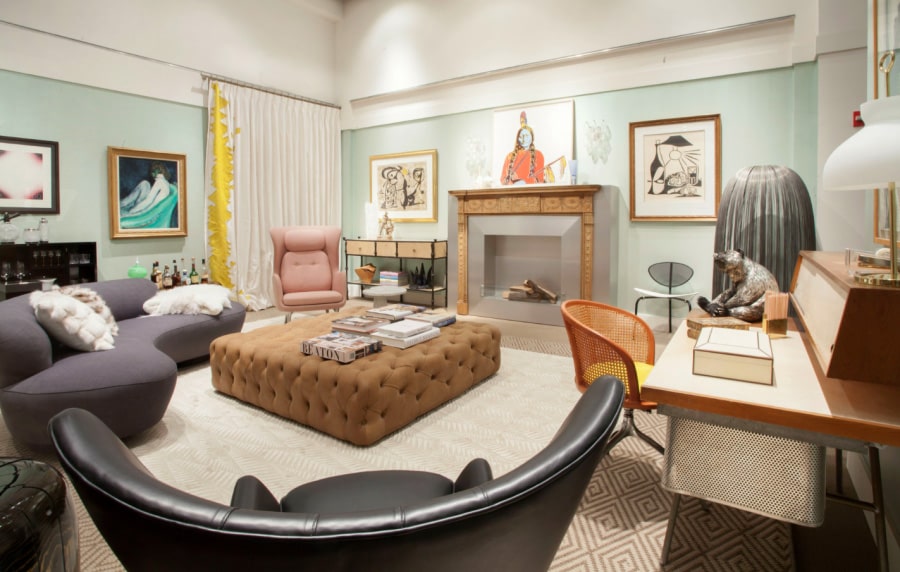 By Faiza Seth
Living a luxurious lifestyle is as much about the interior décor as it is about purchasing a majestic home. From state of the art home systems to coveted closet space, the custom options are endless. "These are the kinds of amenities our network is seeing buyer interest in," said Wendy Purvey, chief marketing officer, of the
Sotheby's International Realty
brand. "It's become expected that luxury homes have existing custom touches, but also have the potential for design upgrades to suit the unique taste of the buyer." Faiza Seth, CEO and founder of Casa Forma, an award-winning luxury interior design firm headquartered in London, shares with us design requests from some of Casa Forma's ultra-high net worth clientele.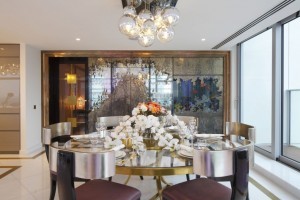 Entertainment
Entertainment plays an important role in the lifestyle of many of our clients. Therefore it came as no surprise when we were commissioned to design an entertainment apartment in London's Docklands, that should be 'crazy, yet sophisticated' – a 24/7 exclusive club for the owner and his closest friends. With a few custom touches of a full wall fish tank and an interactive light up "Billie Jean" dance floor and wall panels, the home certainly became an entertainer's paradise.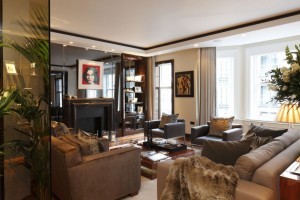 The Comforts of Home
In London, space comes at a premium, so we are often tasked with making the most out of smaller spaces and finding ways for the client to still "have-it-all."  Pictured above is the result of taking the comforts of a 45,000 square foot country home and making them work for a 4,500 square foot apartment. The importance was transferring the comfort and convenience of the larger home in a more compact space.
Coveted Closet Space
A dream closet is on the wish list of many. Cabinets, shelves, islands and shoe and jewellery storage are just a few of the common closet requests, but with the ultra-high net worth, the design is often taken to the next level. We've honored many requests when designing closets, but by far the most interesting was when we were asked to examine the owner's clothing and build a closet based on their style and the precise needs of their clothing collection. Designing personal spaces for the ultra-high net worth is a journey that is extraordinarily intimate, beautiful and sometimes outrageous—yet, rewarding and a privilege to showcase the personalities, hobbies and lifestyles of our clients. Special thanks to our guest blogger, Faiza Seth, CEO and founder of Casa Forma. Casa Forma is an award-winning luxury interior design firm headquartered in London, UK, providing a comprehensive architectural and design service for residential, commercial, and hospitality properties creating the ultimate in comfort and luxury.
Back to Archive
Share this Article