Extraordinary Living: Let's Move to Gozo!
10th March 2016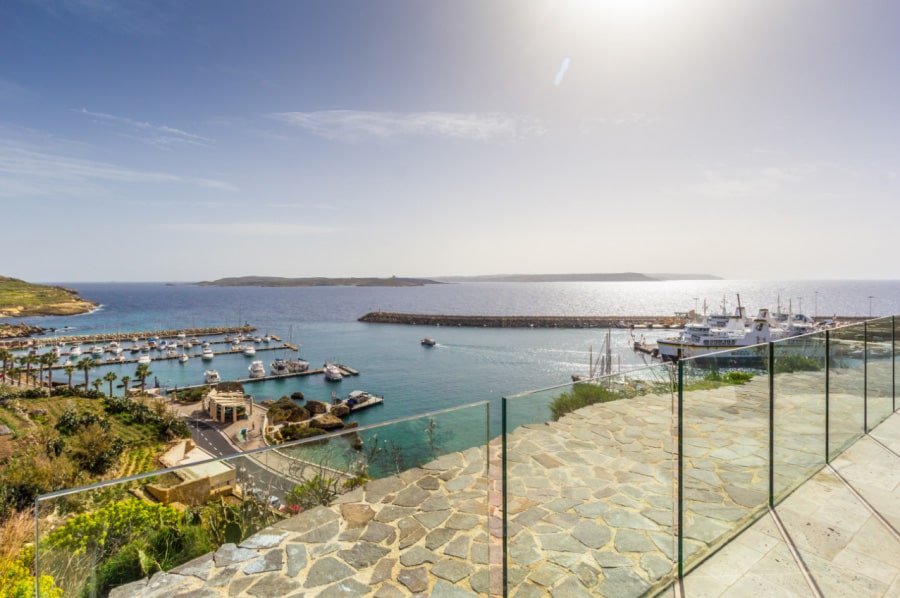 Malta's sister island of Gozo is popular with tourists and locals alike for its idyllic green hills and sprawling countryside views spanning out to sea. Gozo is known as the ideal getaway and a place to retreat for tranquility, relaxation and peace of mind. When you think Gozo, luxury living is not one of the aspects that first come to mind perhaps, yet this concept has in fact been permeating the island slowly but steadily along these past years.
Luxury lifestyle developments and luxury residences can be found on the island and the price of a luxury residence here typically offers great value for money, particularly as a rental investment since rental property in Gozo is very highly demanded. The appeal of a luxury residence in Gozo lies in enjoying all the comforts that such a home can offer against the simple and bucolic background of this small island. Malta SIR would like to present a beautifully finished luxury apartment located in Mġarr, Gozo's harbour town and the first point of contact with the island. This apartment clearly portrays the appeal of owning a Gozo home and the stunning views to be enjoyed. Have a look below.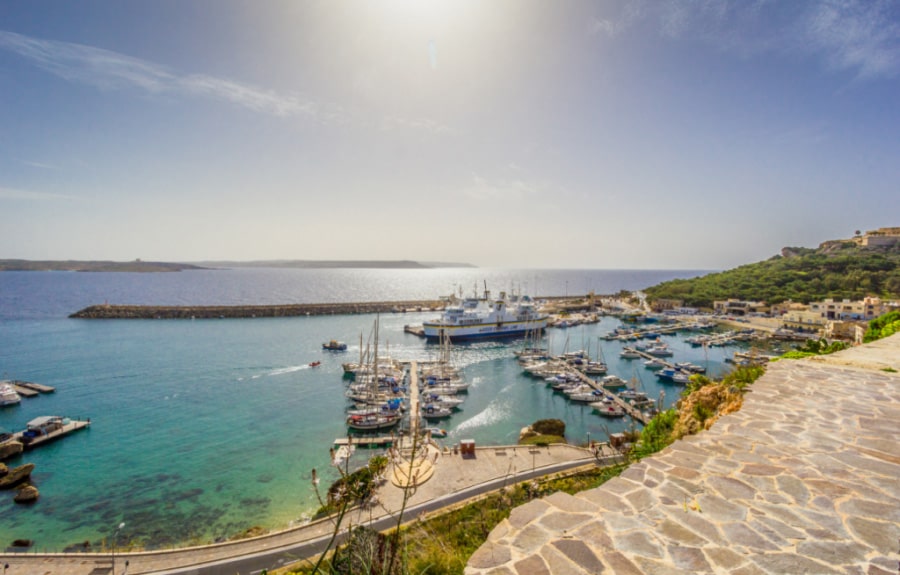 This stunning view of Mġarr Harbour and the Gozitan hillsides can be enjoyed from the apartment's private terrace.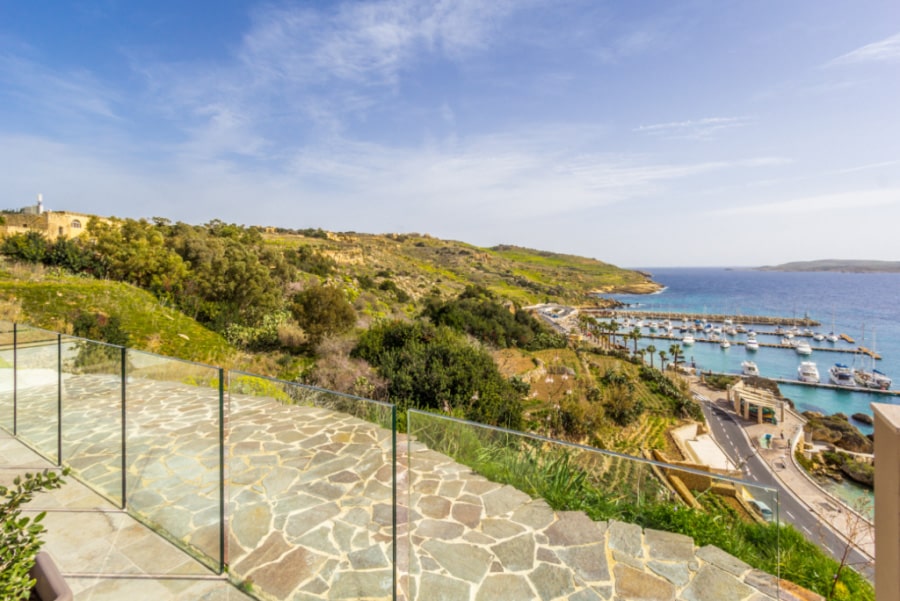 Gozo is well-known for views such as this one. Take the time to take in the green and the blue washed in golden sunlight.
Taking a quick tour around the internal and external living spaces, it is immediately evident that the apartment offers ample work tops and living space that can be easily customised to fit one's lifestyle requirements. The living area looks out onto the magnificent views and benefits from natural air and sunlight. It is good to know that all the furnishings inside this apartment, including the bedrooms, are included in its sale price. The outdoor terrace with swimming pool, looking out onto the magnificent views is undoubtedly the selling point of this home. Ideal for entertaining or relaxation, this spot is a true delight to be in.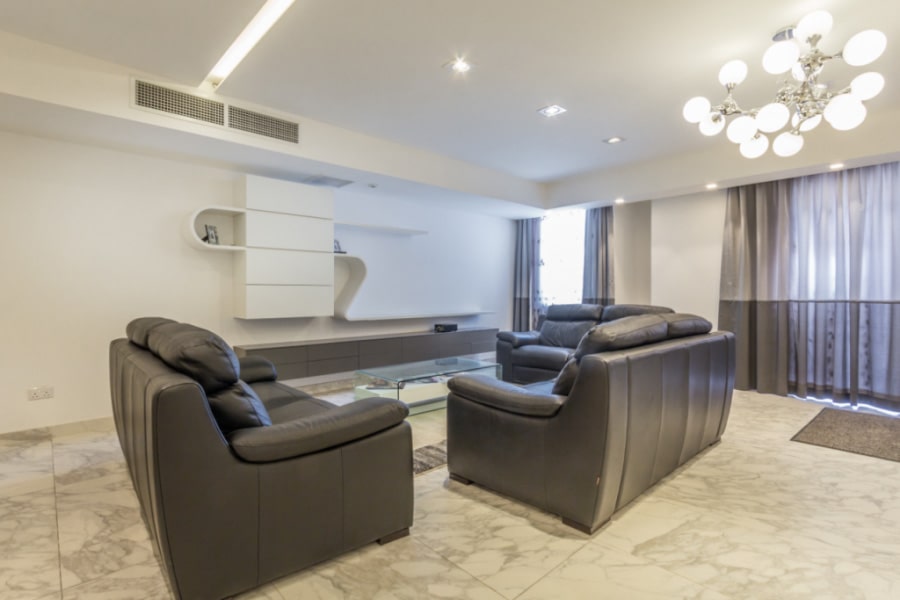 This home offers ample living space in which to sit back and relax. Draw the curtains to allow the sunlight inside!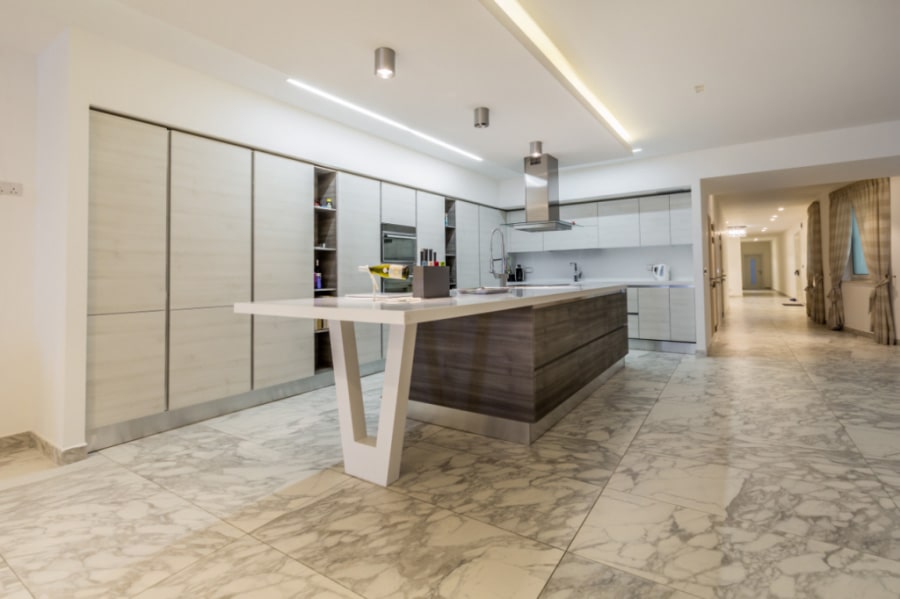 Coffee, anyone?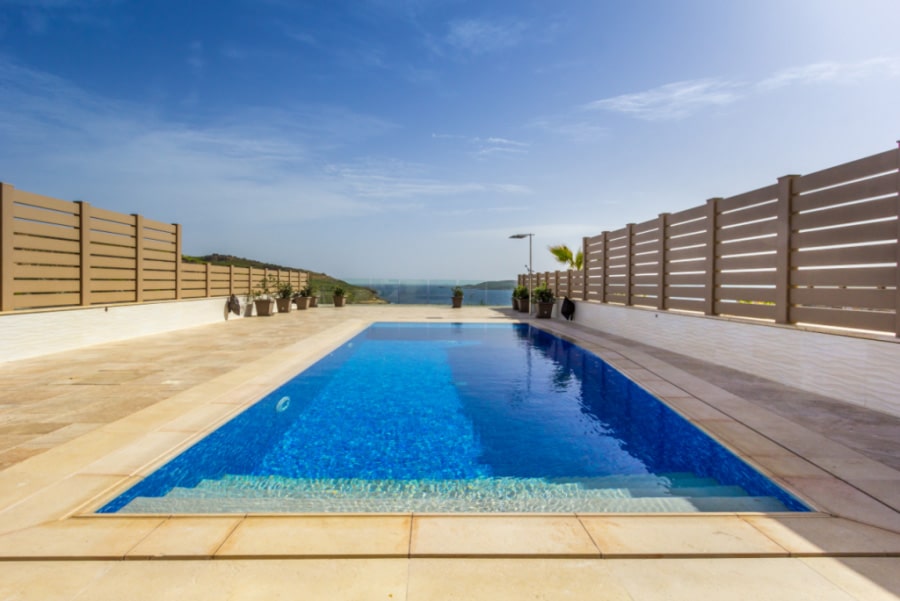 It is time to move outside for a quick swim or an 'al fresco' lunch. Are you inviting anyone over?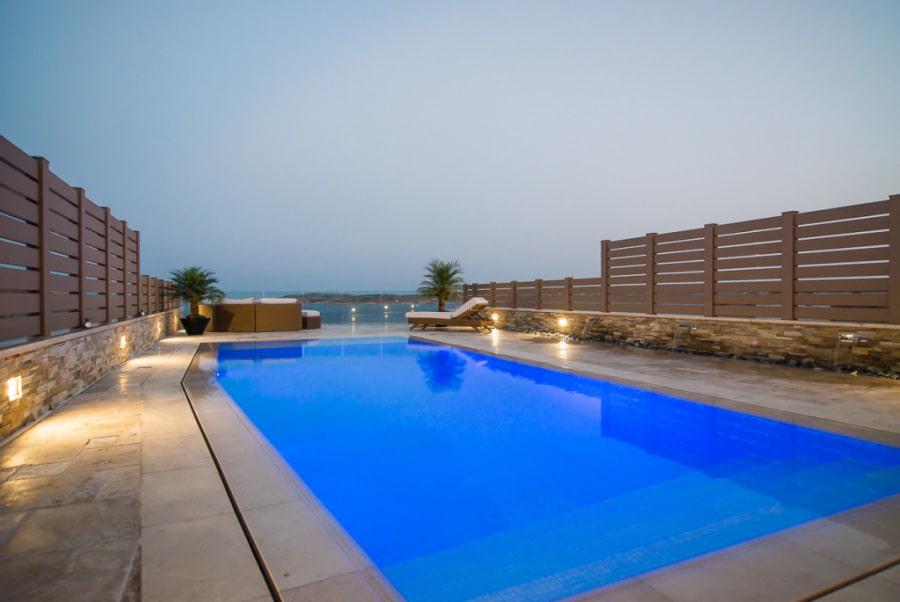 The atmosphere offered by this place in the evening is simply one not to be missed. What a way to call it a day.
At the end of a long day, one can retreat to one of the residence's 4 bedrooms. All 3 bathrooms have underfloor heating while the main bedroom also has a Jacuzzi bath. Also included in the offering is a 2-car garage, completing this property with all the facilities one would need.
Have a further look at this home, available for sale at €1,570,000 here, or view our full database of property listings for sale in Gozo to find your next dream home with Malta SIR. If you require more information, kindly direct your request to +356 2010 8070 or info@maltasothebysrealty.com.
Back to Archive
Share this Article