Extraordinary Living: Inside a Renovated 18th Century Palazzo
Malta the Gem of the Med, Malta Luxury Real Estate News, Luxury Lifestyle & Design News
7th March 2016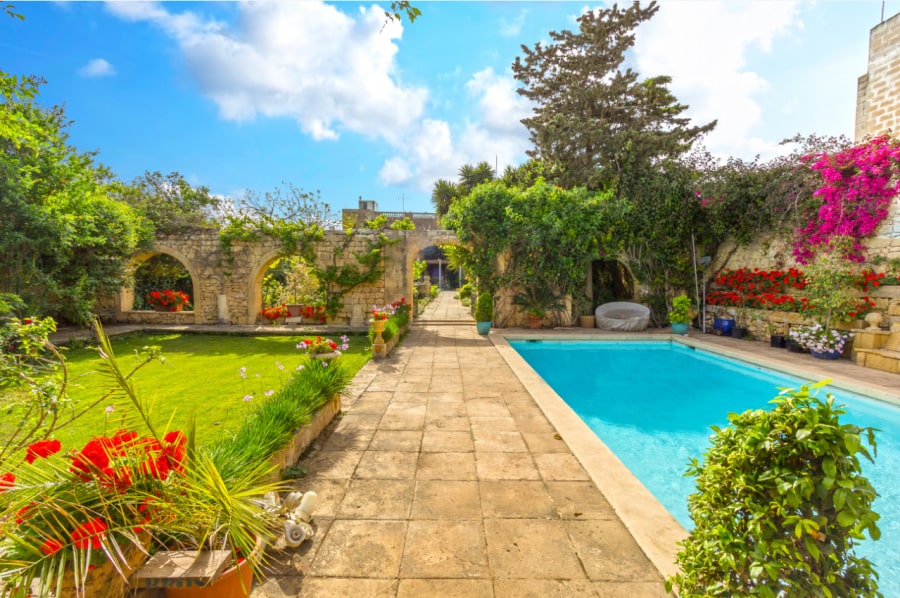 Few homes around Malta incorporate timeless charm and contemporary luxury as seamlessly and effortlessly as this stunning palazzo. The residence, situated in Żejtun, has been recently renovated to look its best since having been first built in the 18th century and can be safely described as a slice of paradise tucked away in one of Malta's oldest villages.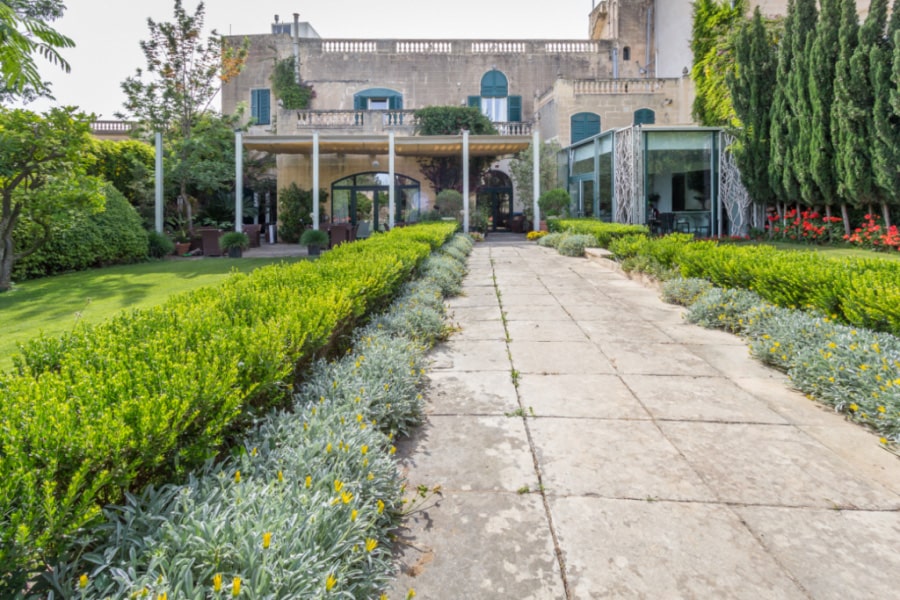 This palazzo has been recently renovated to retain its traditional charm while incorporating modern luxuries.
Upon setting foot on its grounds, it really feels as if you have been welcomed into a storybook. The extensive landscaped gardens and archways create a truly vibrant and romantic setting in which to relax and an ideal location to entertain guests. The outside area is further complemented by a swimming pool, deck and BBQ area in which to cheat the summer heat with a nice swim and a cool drink or simply step outside to enjoy the sun, along with reservoirs and a 6-car port.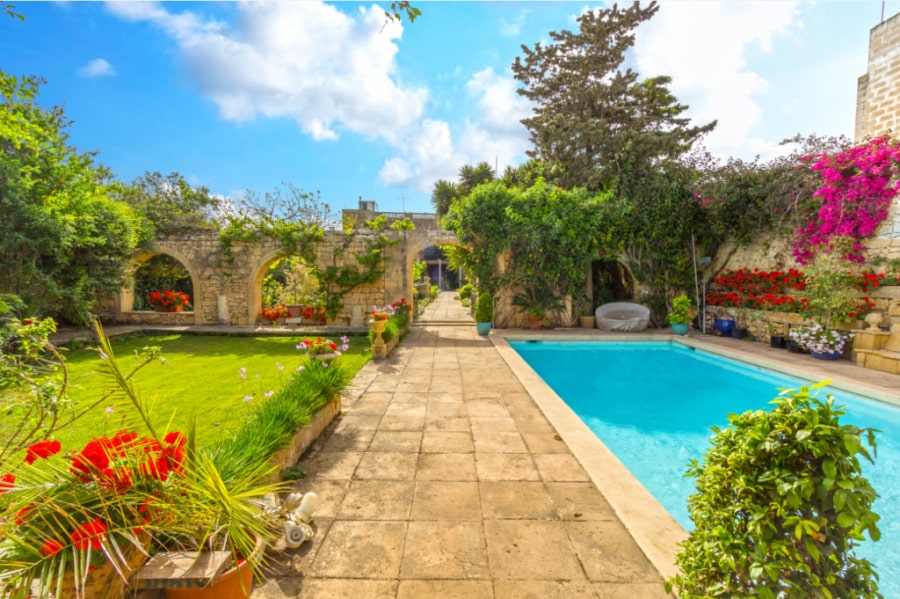 The extensive gardens in full bloom and the archways create a romantic setting.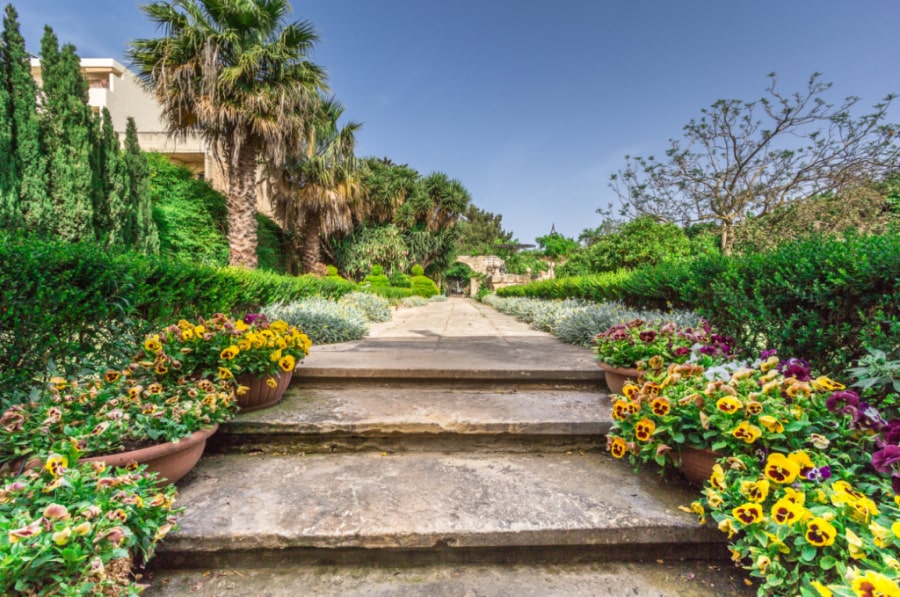 A vibrant garden atmosphere in which to relax and enjoy the sun.
This palazzo does not only boast an impeccable style of form, layout and architectural features but has been tastefully redesigned to accommodate the needs of a modern lifestyle. The conservatory holding a fully-equipped, state of the art kitchen with a pleasant dining area looking out onto the garden is the heart of the house. There are not many other places in which you would wish to have breakfast served each morning. In addition, double glazed apertures and underfloor heating add the ultimate touch of comfort and luxury to this home.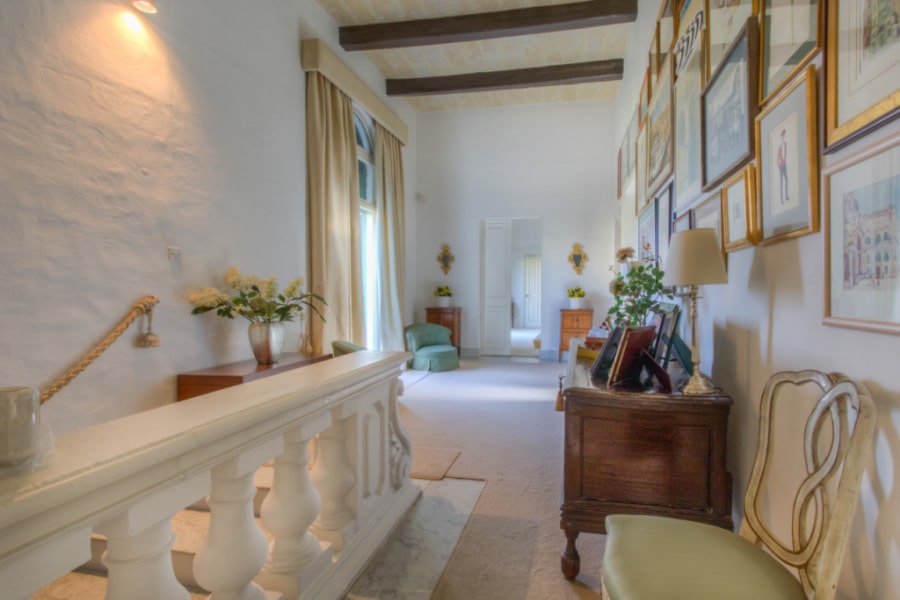 The house boasts impeccable form and artful design that truly brings out its original architectural features.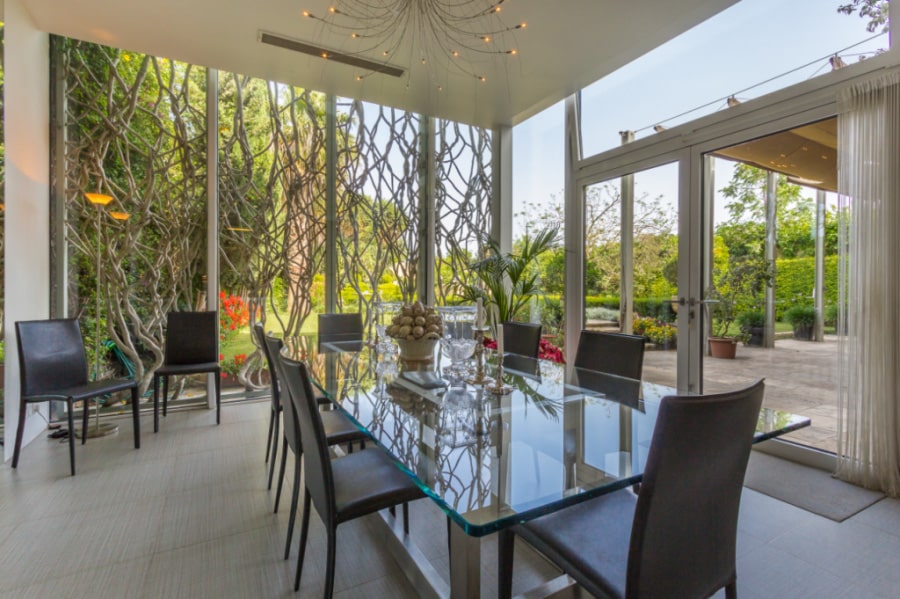 The conservatory looking onto the garden is the heart of the home.
The fully-equipped, state of the art kitchen adds to the various ways in which a contemporary feel complements the classical appeal.
Extraordinary attention to detail has dressed all the rooms with sophisticated interiors that make them feel sumptuous, rich, lush and yet not in the least stifling or overdecorated. The way in which classical pieces have been blended with modern elements upholds the grand history and character of this home without making it come across as archaic and allows it to be a place of relaxation in which you can sit back and put your feet up.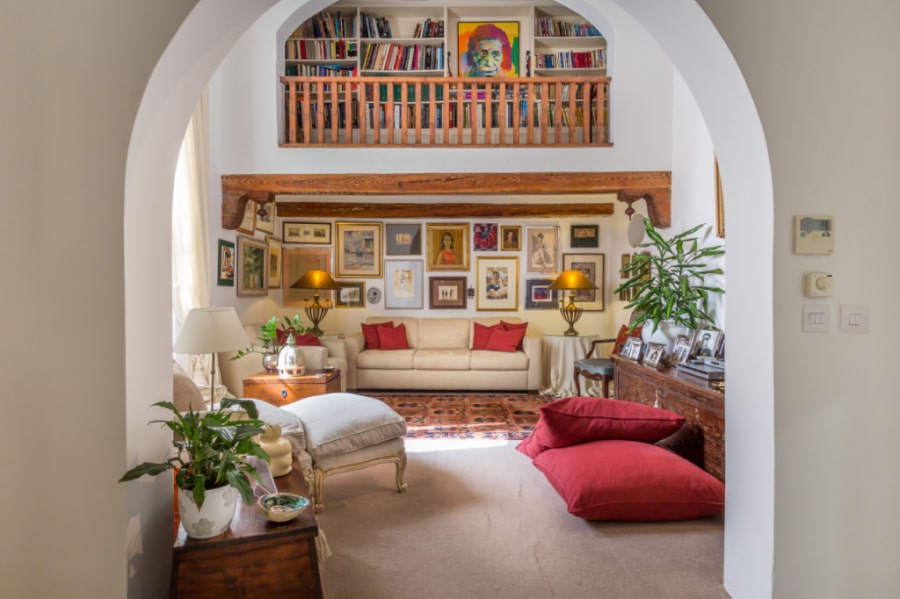 Time to put your feet up and sit back with a good book!
---
For more information about buying this home or other property for sale and for rent in Malta, kindly direct your request to info@maltasothebysrealty.com or get in touch on +356 2010 8070. Browse our online database of latest listings for sale to find your next dream home in Malta.
Back to Archive
Share this Article