Designer's Insight: Perfectly Balanced Living Spaces with Michael Smith
Luxury Lifestyle & Design News
16th February 2016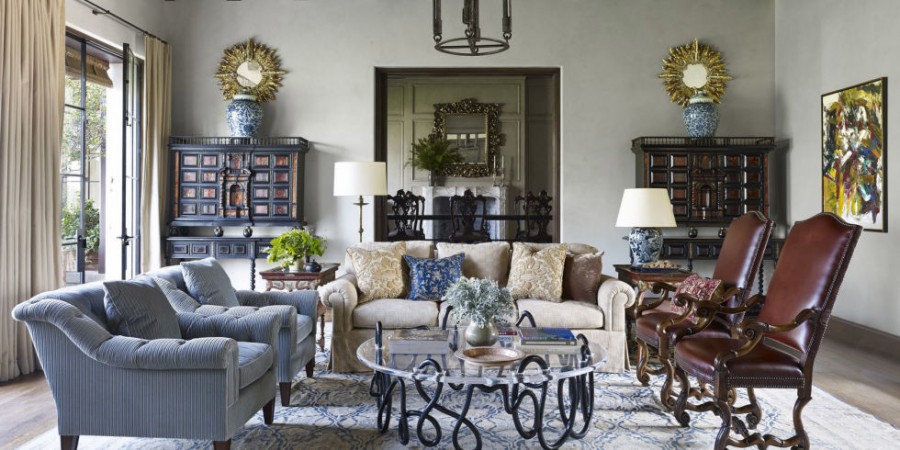 In an interview for Art & Home magazine, published by Sotheby's International Realty, Meghan Dailey speaks with celebrated designer Michael S Smith about what it means to 'curate' a house and how to create living spaces that are balanced out.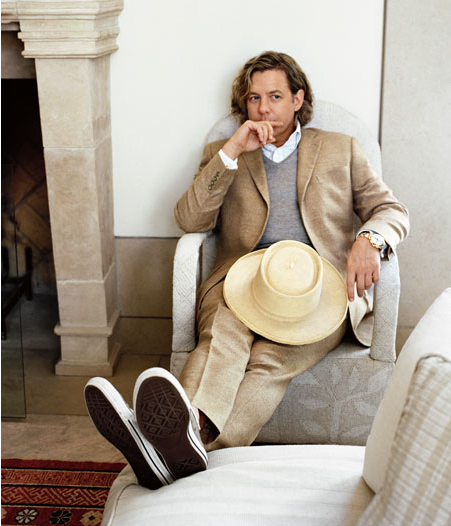 Michael Smith at home in Los Angeles
In 2009, Michael S Smith was selected by the Obama family to redesign the living quarters at the White House. His travels allowed him to build relationships with artists and dealers who provide custom lighting, textiles and antiques for his interiors. Interiors by Smith are carefully edited, effortlessly comfortable and elegantly eclectic. Elegance, ease and comfort define his interiors, as he is recognised for his ability to create relaxed luxe, although he also has a fastidious side.
"I like things very orderly,"
he says.
"Even in super-contemporary spaces, I'm always a classicist. It's literally about making the bed"
– and having a well-trained eye that's confident enough to juxtapose the brand new with the centuries-old. 
"What I do is edit,"
he explains. He uses a calming touch, or as he puts it,
"Diverse ideas that could be overwhelming are sorted out so they make sense."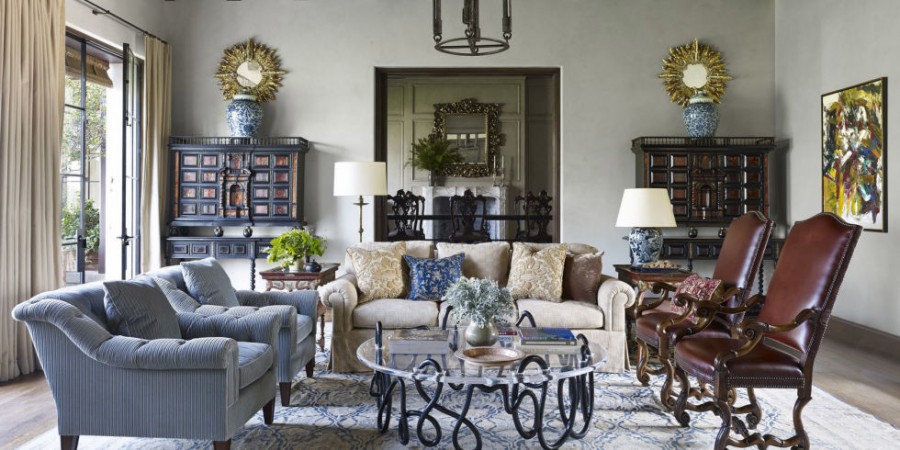 Diverse ideas that could be overwhelming are sorted out to make sense. Smith paired a contemporary Mattia Bonetti coffee table with 17th century Spanish chairs.
How does he mix new pieces with antiques?
"The issue with mixing is about balance,"
he says.
"It's extraordinarily difficult to explain because it's an abstract idea, but there are generally strong cues to take directions from. If you live in a Spanish-style house, that gives you a basic structure – but it's a breakable rule. A Tudor house with traditional English upholstery can be filled with Italian modernist painting and the elements will hold together."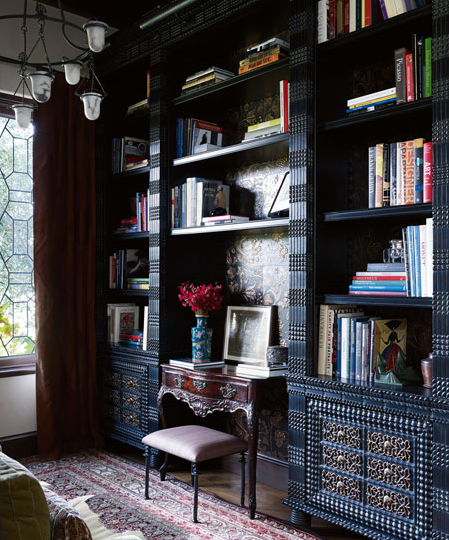 Library cabinets panelled in hand-tooled leather. Photograph by Bjorn Wallander.
When asked about what it means to curate, Smith admitted that after 30 years of experience he realised that doing houses and interiors is not so much an art as it is a craft. He works in tandem with other people and their aspirations, their sensibilities and how they want to be perceived in the world as well as their collections. People want things that have been vetted – a point of view. Therefore, for the designer, 'curated' is a way of selecting things with a distinctive point of view that still feels inclusive and collaborative. Revisiting a project is also important –
"A house has to be stretched. It's a book you never really finish because the story is always evolving."
Finally, he gives a piece of advice to those doing renovation or redecoration in their home.
"If you can choose your kitchen cabinets," he says, "you can define your style. Is it a modern kitchen? A traditional one? A lot of information is distilled in the kitchen - it really informs the overall vocabulary."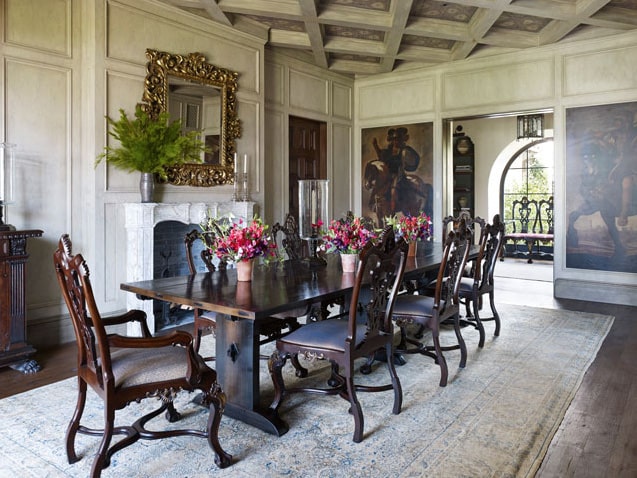 Spanish motifs continue in this home's dining room. Photography by Bjorn Wallander.
---
About Art & Home Magazine
Art & Home Magazine, published by Sotheby's International Realty, captures the art of living and presents a collection and insights about the finest collectable items and homes from around the world, represented by the Sotheby's International Realty network of affiliates. A digital copy of the magazine can be downloaded directly to your device from the application available on App Store and Google Play Store.
---
For more information, kindly direct your request to info@maltasothebysrealty.com.
Back to Archive
Share this Article