Designer's Insight: Decorating with Kirill Istomin
Luxury Lifestyle & Design News
18th April 2016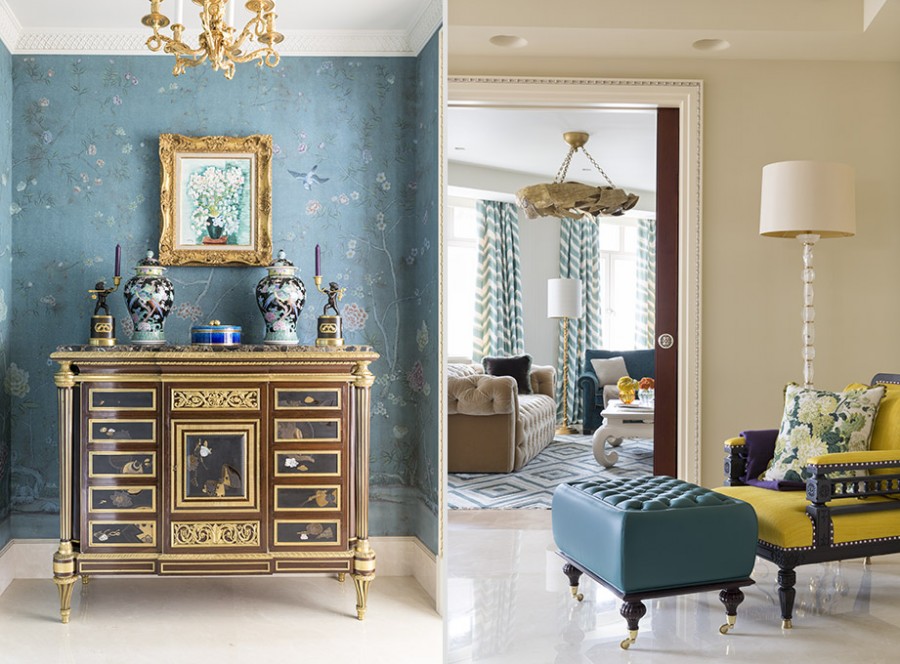 In the May edition of Art & Home Magazine, published by Sotheby's, Meredith Mendelsohn speaks with Kirill Istomin, Russian-born, US-bred interior designer and decorator. Istomin's style is defined by delightful hues, quirky elegance and Old World charm. In fact, "Old World" is a descriptive term that he has assigned to his approach towards his work and what inspires him.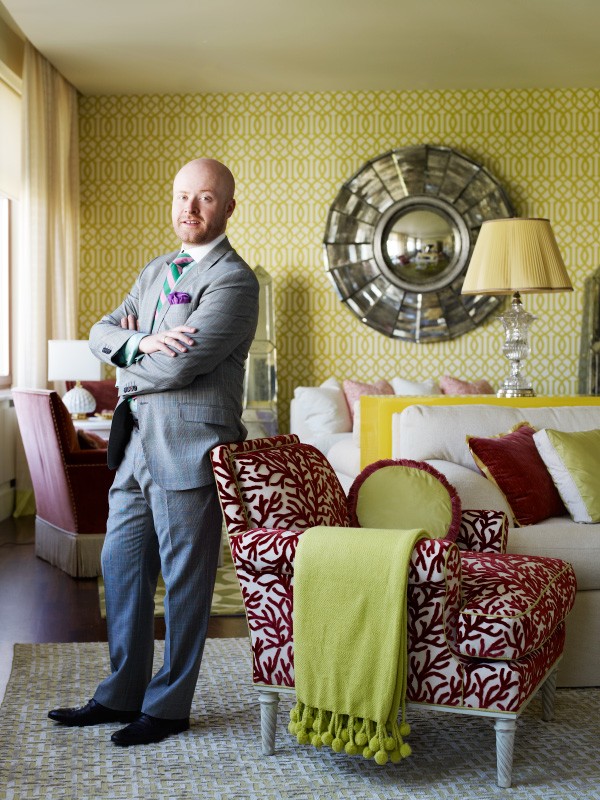 Kirill Istomin - Portrait by Mikhail Stepanov
"A lot of people don't call themselves decorators, but a decorator is who I am
", he says.
"Decorating is about making the room beautiful. It's all about beautiful things. It's more about the approach than the style. So I think I'm a decorator in this old-fashioned way, taking a room that might be nothing and making it beautiful."
During the past decade or so, Kirill Istomin has developed a reputation for his singular mix of Old World opulence and contemporary comfort. He launched his own company in New York in 2002 and also opened an office in Moscow after honing his skills for ten years in the US, working and collaborating with firms such as Parish-Hadley, Skidmore and Owings & Merrill. Istomin has been requested by clients from across the globe to decorate town houses in Manhattan, villas in Beverly Hills to residences in Moscow and the Mediterranean.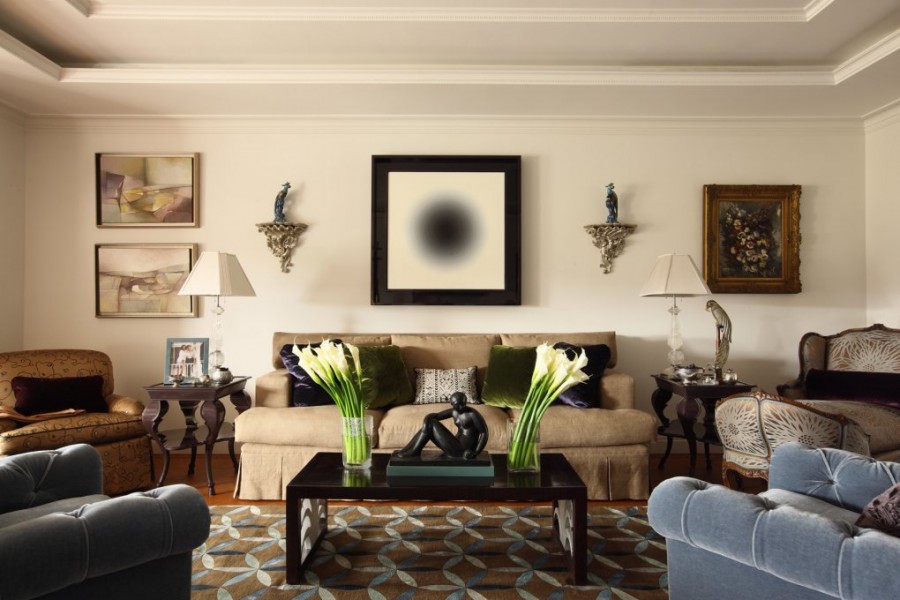 Istomin-designed penthouse living room - His style is defined by delightful hues, quirky elegance and Old World charm.
In his five years working at Parish-Hadley, Istomin acquired valuable real life experience about how to put everything together and how to present it to the client, which was super important for him. Recently, he has turned a Chinese-inspired pavilion at Catherine the Great's summer palace outside St. Petersburg into a whimsical, yet luxurious weekend cottage for the present owners.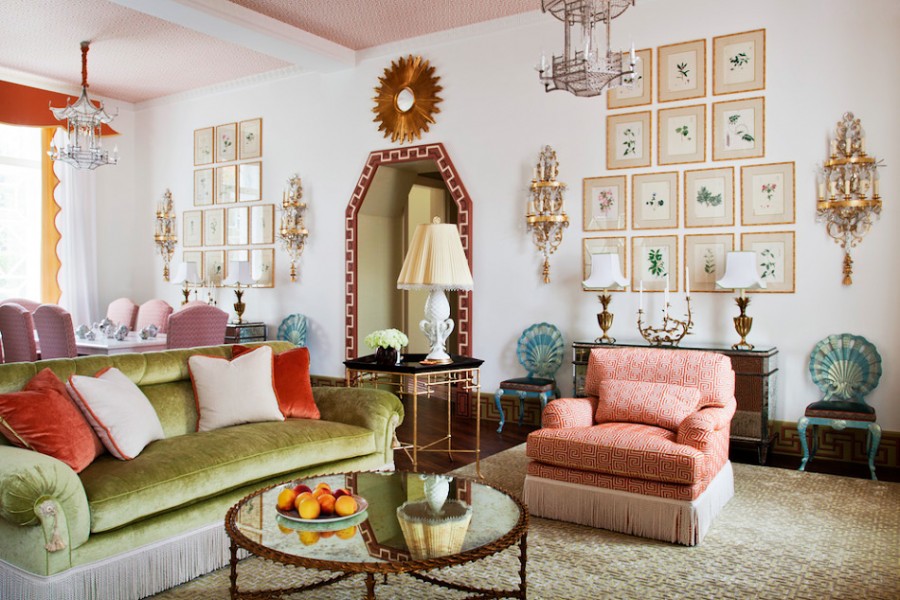 Istomin turned a Chinese-inspired pavilion into a whimsical, yet luxurious weekend cottage.
How would you describe your personal style?
I'm definitely not a minimalist. I have a traditional, classical background but overall I'd say I'm traditional-modern. I love colour. I think it's all about beautiful colour combinations. Colour creates a mood, and each room has an individual mood.
What are some of your favourite sources of design inspiration?
I love antiques. They have their own identity. I'm fascinated by the whole culture of objects. As someone who will do around twenty guest bedrooms at the same time, I find it very appealing to buy something and have it right there, rather than wait for months for something to be made. I find it very meditative to look through auction catalogues. I have a big collection of table lamps, side tables – things every project needs. Having an inventory you can play with is helpful.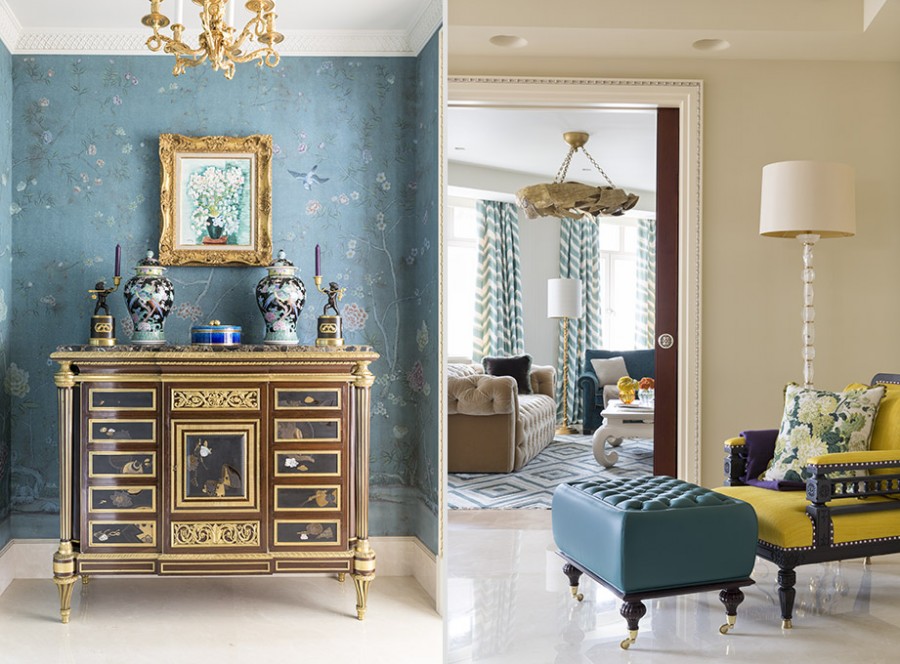 It is all about colour. Colour creates a mood and each room has an individual mood.
Do you purchase pieces with an idea of how you might use them?
I really believe that if objects are beautiful, they will look great anywhere, regardless of their time period. I use lots of mirrors: antique mirrors, mirrored panels as surfaces. I like the sense of reflection. It's a great material to trick the eye – you can change the shape of a room.
Back to Archive
Share this Article