Designer's Insight: At Home with Art with Chester Jones
Luxury Lifestyle & Design News
29th April 2016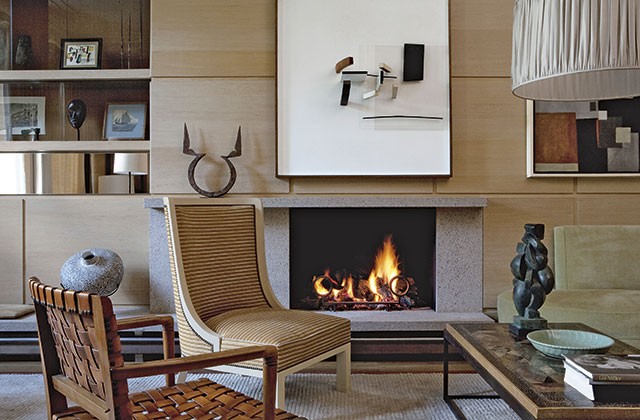 Since he started his own firm in 1990, Chester Jones has become one of the UK's most talented interior designers. His distinctive use of art and sympathetic treatment of a building's history set him apart. Chester Jones' defining practice is that he uses art to build individual spaces, particularly as he is heavily influenced by his knowledge of art and architecture in his interior design work.
Designer Chester Jones
In an interview given to Sotheby's Art & Home magazine, Chester Jones shares his philosophy about the home as a place of refuge – a place in which we feel completely at ease and in which contents play a major part.
"Our cherished objects, whether old or new, stimulate our intellect and emotions and say so much about who we really are,"
he says. Therefore, it is safe to say that his interior design work is all about creating living spaces in which to live harmoniously with art and How does his knowledge of art and architecture influence his interior design?
"Almost totally. After attending art school, I studied architecture and worked in the profession for a few years. As a result, I treat most buildings with a great deal of interest and respect. Art, sculpture and artefacts make an interior. For me, inspiration often comes from other cultures. Patterns of rural life and their craft tradition, Japan, China and Scandinavia, but mostly 20th century abstract and ethnographic art, particularly African and Oceanic."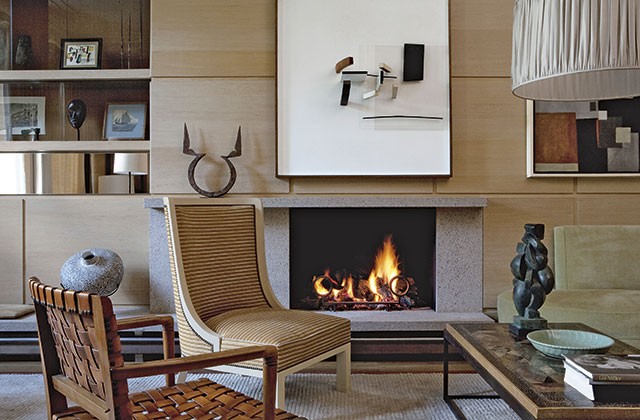 This Chester Jones-designed room contains strong elements of tribal art, creating an ethnic mood.
Through his work, Chester Jones manages to make art and design work together. How does he manage to maintain this relationship?
"Art is more important,"
he says.
"Art is a language that conveys emotion. Design is the stage. That is not to say interiors cannot be beautiful; they can. Nevertheless, they are settings and without people, ideas, art and hospitality they have much less to offer. This is the secret of the best rooms and it is the most creative aspect of interior design today. The great classical interiors achieved their power through harmony."
Sometimes, Chester Jones' work involves working with existing collections. In this case, one needs to understand, first and foremost, the client's approach to their collection. This deepens the understanding of the aesthetic basis of a collection.
"Collections should be viewed as living things. If they remain static within a home they can become too familiar. Collecting is a creative act in its own right and you can breathe new life into a collection by moving it around, editing it and adding to it."
How should art be displayed in a collector's home?
"Show your latest acquisition modestly. In fact, all art should be presented informally, as it makes for a more relaxed atmosphere. A home should be welcoming first and foremost. Let your prized possessions be presented quietly."
---
About Art & Home
Art & Home is a literary collaboration between Sotheby's and Sotheby's International Realty, showcasing all the elements of an extraordinary life. Published eight times a year, it engages readers with sophisticated content and beautiful images related to the art and real estate worlds. Rich editorial about art, design and extraordinary properties- presented by the venerable brand that is Sotheby's. Art & Home can be downloaded for free from the online Sotheby's Art & Home application.  
Back to Archive
Share this Article