Affordable Methods to Expand Your Home's Living Space
1st March 2023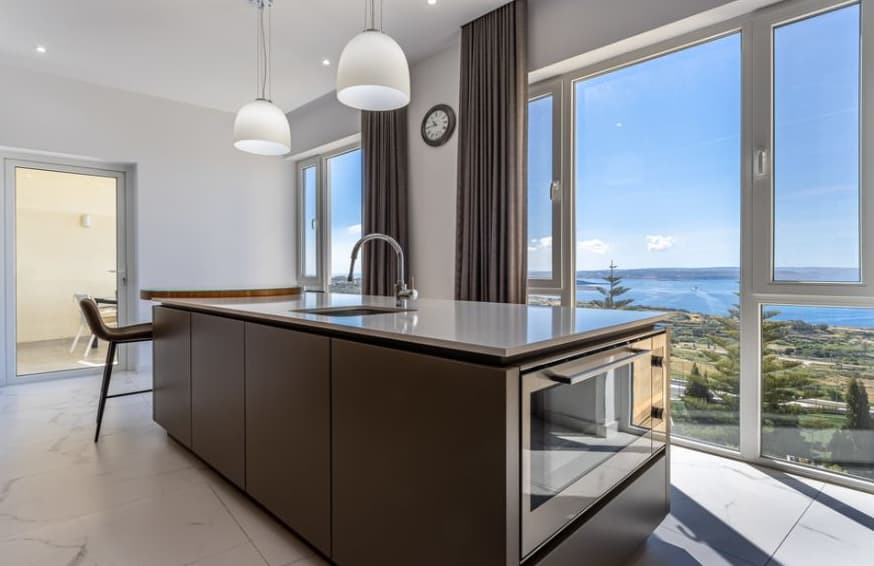 As homeowners, we often find ourselves yearning for more living space. As families grow or needs change, the walls of our homes can start to feel a bit closer together. However, the idea of home extensions often conjures up images of exorbitant costs and lengthy construction processes. This article aims to dispel these myths and offer affordable solutions for expanding your living space.
Understanding Your Home's Potential
Before embarking on a quest for additional space, take a step back and assess the potential of your current layout. Every home has hidden corners or underutilised areas that, with a bit of creative thinking, can be transformed into functional living spaces. A thorough evaluation of your home's layout can reveal surprising possibilities and help you avoid unnecessary construction.
Permission and Regulations
It's essential to understand the planning permission rules and building regulations before making any changes to your home. Some alterations may require MEPA approval, and it's better to clarify these details in advance to avoid any complications later. Hire an architect for plans and permit applications. Make sure to include any permission and regulation compliance costs in your budget.
Economical Home Extensions: A Possibility
The concept of affordable home extensions is not a myth. While some extension projects can indeed be costly, there are numerous ways to add living space without breaking the bank. The key lies in planning effectively, being creative, and making smart decisions that balance cost and function. If you don't have space for an extension, ask your architect to check if you are allowed to build an additional floor. The architect can also advice if the foundation can support an additional floor.
Open Up Your Floor Plan
A cost-effective strategy for creating a sense of additional space is to open up your floor plan. Removing non-load bearing walls or rearranging rooms can create a spacious, open environment. Remember, the aim here is not just to create space but usable space that suits your lifestyle.
Maximising the Space Under Your Stairs
The area under your stairs is often an overlooked space. With a bit of creativity, this can be converted into a small study area, a storage space, or even a cosy reading nook. This kind of transformation does not require much investment but can add significant value to your home.
Rethinking Your Garage Space
If you have a garage that's more of a storage unit than a place for your car, consider transforming it into a liveable area. A garage conversion can be an affordable way to add significant living space and can be done in stages to spread out the cost.
Utilising Outdoor Space: The Charm of a Garden Room
A garden room or outdoor office can be a cost-effective addition if you have available outdoor space. These structures do not typically require the same level of investment as a full home extension and can offer a unique living or working area.
Adding a Conservatory or Sunroom
Conservatories and sunrooms are excellent, affordable options for increasing your home's living area. Besides adding space, they can improve the natural light in your home, making your space feel larger and more open. They also provide an excellent connection to the outdoors, perfect for those who appreciate nature.
Finishing Your Basement: The Hidden Gem
If you have an unfinished basement, you're sitting on a gold mine of potential living space. While finishing a basement can be a larger project, it's often more affordable than a full home extension. It also adds significant value to your home, making it a worthwhile investment.
Partitioning Larger Rooms
If you have larger rooms in your home, consider partitioning them to create additional living spaces. This can be an especially useful strategy for creating home offices or additional bedrooms. Temporary partitions or room dividers can also be used for flexibility.
Multi-functional Furniture: The Space Saving Wonder
Multi-functional furniture is a cost-effective solution for creating additional living space. A bed with storage drawers, a fold-out desk, or an ottoman that doubles as a guest bed can significantly enhance the functionality of your rooms. These pieces allow you to maximise the use of each square foot, making your space more flexible and adaptable to your needs.
Light and Mirrors: Creating the Illusion of More Space
A well-lit room feels larger and more open. Consider adding more lighting fixtures or using brighter bulbs to enhance the illumination in your home. In addition, mirrors strategically placed can create the illusion of depth and space. These are affordable ways to make your rooms feel more spacious without any structural changes.
Budgeting and Financing Your Home Extension Project
Planning your budget is a crucial step in your home extension project. Research costs thoroughly, from materials to labour, and always account for a contingency budget for unforeseen expenses. Look for ways to save, such as repurposing materials or doing some of the work yourself. Financing your project is also an option, with various home improvement loans available. It's important to understand the terms and ensure that repayments fit comfortably within your budget.
Adding Space to Your Home: Final Thoughts
Adding living space to your home doesn't necessarily require a big budget. With creativity, careful planning, and smart decisions, you can create functional, beautiful spaces that enhance your lifestyle and add value to your home. Remember, the goal is not just to add space but to improve the quality of your living environment, making your home a place where you can live, work, and relax with ease.
Back to Archive
Share this Article