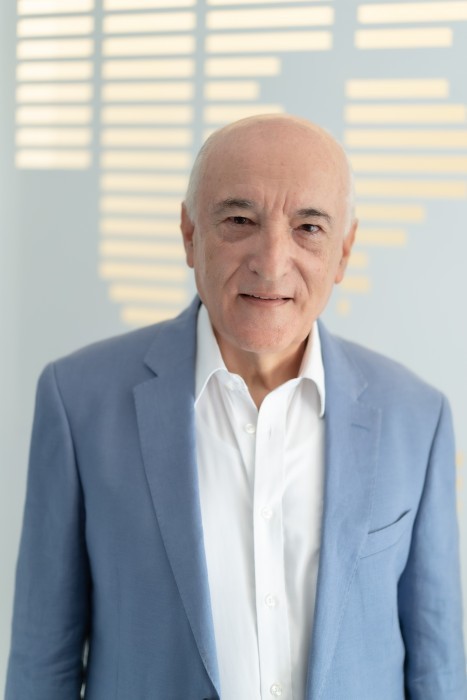 Bernard Ferrante
Sales Associate
Bernard is a happily married father of three and a graduate with a first-class honour's degree in Economics from the Royal University of Malta. He started his working career in the manufacturing industry where he spent 35 years in the sales department, and 10 years as the CEO of Multigas. He was responsible for multimillion Euro contracts with some of Malta's largest concerns. To-date he still acts as the Company Secretary for Multigas. Seeking new challenges Bernard entered the real estate sector in 2016. After working with clients for a number of years he felt that a move into the real estate industry was a natural progression and an extension of his work. Bernard has been a valued member of the Malta Sotheby's International Realty Team for the past six years and we believe that his vast knowledge of the local market and the dedication he has shown to all of his clients and the properties he takes on is a direct link to the success he has achieved here at Malta SIR.
Languages spoken: English, Maltese, Italian
Malta Sotheby's International Realty Team Member since: 2016
Awards:

Top Sales Performance 2019

Long Service Award 5 Years
Contact Bernard
View Bernard Ferrante's Sales Listings
View Bernard Ferrante's Rental Listings
Testimonials
It has been more than a year from my first meeting with Bernard Ferrante, I must say it has been a very pleasant journey.  It was pure accident that I landed in Malta for holiday, then the short few days became weeks.  Bernard's detailed explanation of how the system works in Malta, a visit to the hospital and golf course besides numerous house hunting trips helped me reach the final decision of retiring in the charming country of Malta.  Thanks very much for your help and now that our beautiful place is about to be ready, I am truly looking forward to life in Malta
Anna, Sun, 7th October 2020
I am writing to thank Bernard Ferrante for his professional assistance in helping us find the property we required. We used the services of other estate agents but he was the only one who really listened and understood our particular needs. Once again thank you. We will be referring him and Sotheby's International Realty to our friends.
Diane, Gatt
I am writing to thank Bernard Ferrante for all of his support in helping me find and buy my dream apartment in Malta. I have been super impressed with his patience, warmth and professionalism. It must not have been easy to work with me. It took me a long time to find an apartment. Through all those viewings he kept his cool and patience. He focused more on building a relationship and friendship with me than on just selling an apartment. When one buys a home it's an emotional decision. Having someone like Bernard by my side when making that decision was extremely important. I felt that I was working with a trusted friend first and real estate agent second. So thank you once again for being there through the entire process and never losing faith
Nikhil, Patal
Malta Sotheby's
International Realty
Portomaso

The Quay, Portomaso Marina, Portomaso, St. Julian's
T. +356 2010 8077

Tigne Point

RU04, Pjazza Tigne, Tigne Point
T. +356 2010 8070
Let's Get in Touch