The Sotheby's Wine Interview: Elisa Scavino
Luxury Lifestyle & Design News
18th February 2015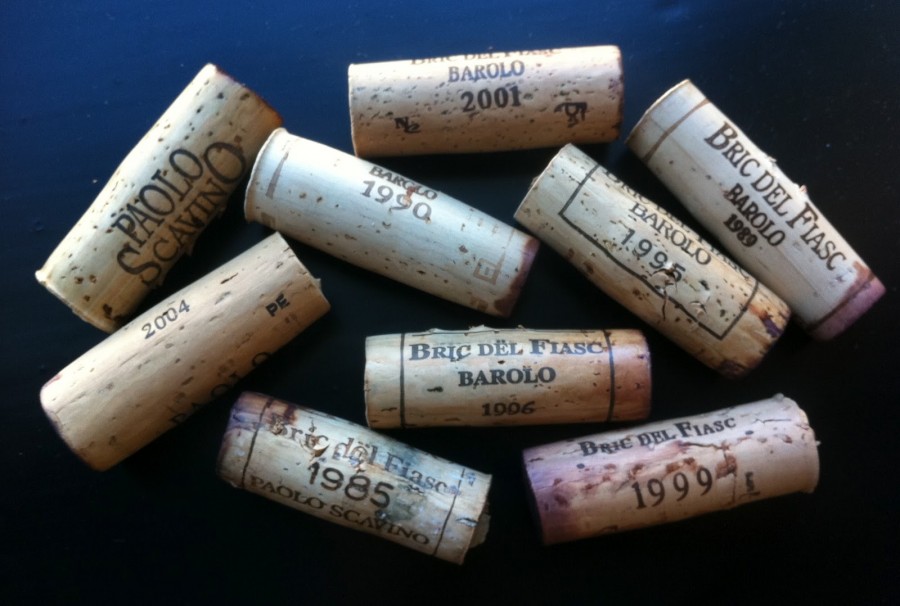 Elisa Scavino is the 32-year-old granddaughter of Paolo Scavino, who founded the Piedmont winery that bears his name in 1921. It is very much a family business and Elisa works closely, as winemaker, with her father, Enrico, and her sister Enrica, who handles the marketing. They produce a wide range of excellent, affordable Dolcetto, Barbera and Langhe Nebbiolo, as well as seven top class Barolos.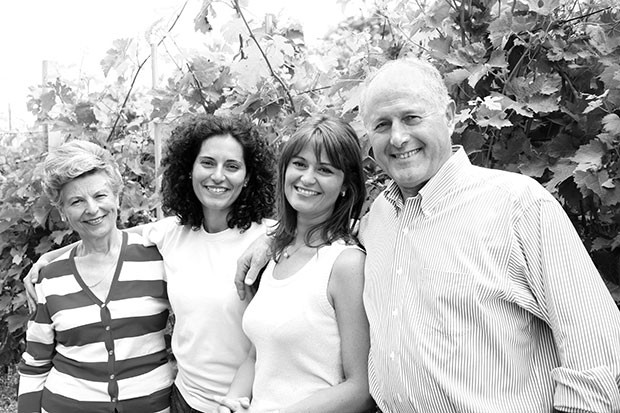 (From left) Anna Maria, Elisa, Enrica and Enrico Scavino.
Where were you born? I was born in Cuneo, a city in the Piedmont region, close to the French border.
What was your best memory growing up? Our family ski vacation in Cervinia with my sister, my mom and my dad. It was late afternoon and it was just us on a long sweet slope. We had an incredible sunset and a beautiful family time.
What did you want to be when you grew up? A winemaker. I was also passionate about Archaeology and Opera.
Where/what did you study? I studied in Alba at the Oenology School for 6 years, then Viticulture and Oenology at the University in Turin for 3 years.
Who was your mentor? My dad, Enrico.
What was the best advice you ever received? My mom Anna Maria has always been one of the most inspiring people in my life, through both her love for the family and her rectitude. The most beautiful advice was given by a great family friend — he told me "To always love, because love would always win".
What are your views on agriculture: Sustainable? Organic? Biodynamic? I believe in careful observation and respect of nature. I think the best practice is for a wine grower to use their experience, passion and sensitivity to take care of the vineyards, adapting their work to the needs of the vines in order to preserve their health. I think it's very interesting to follow the moon cycles, which has been a traditional practice for many centuries.
Outside wine, what is your passion? The sea. I love sailing, even if I don't do it so often. Fairy tales with illustrations and pop up books.
Early to rise, late to bed; burn the candle at both ends? Generally, I like to go to bed not too late and I like to sleep at least 8 hours. I love the early morning, especially at the seaside when there is no one else on the street or on the beach.
How do you keep in shape? I am pretty lazy. I watch my diet and "spinning."
Diet or eat everything? I like to eat healthy, fresh and light. I love purity of flavors.
Favourite local hotel? Palas Cerequio in La Morra.
Favourite restaurant locally? Piazza Duomo in Alba.
Favourite city to visit? Napoli, Rome and New York.
Favourite wine/vintage from your winery? Barolo Riserva Rocche dell'Annunziata 2001.
Favourite shop to buy clothes? Brunello Cucinelli.
Favourite shoes? Ascics Kinsei.
If you can choose your perfect last supper before leaving this world, what would it be, who would it be with and what would you drink with it? It would be, for sure, with my family. Small bites of several dishes that I love: prosciutto crudo with melon, tomato salad with basil, bread and olive oil, homemade tajarin with ragù, homemade agnolotti filled with ricotta cheese and spinach served with butter and sage, rabbit cooked with rosemary and peperonata, my aunt Angela's chocolate pudding, baked peaches filled with chocolate and amaretti. I would drink sparkling water, white Burgundy (very probably from Comte Lafon), our Dolcetto d'Alba and Barolo Bric dël Fiasc. A nice mocha coffee with some "Baci di Alassio."
Back to Archive
Share this Article