Sotheby's International Realty Releases Annual Luxury Outlook Report for 2023 – Global Survey Shows a Continued Appeal for High-End Properties
Sotheby's International Realty
26th April 2023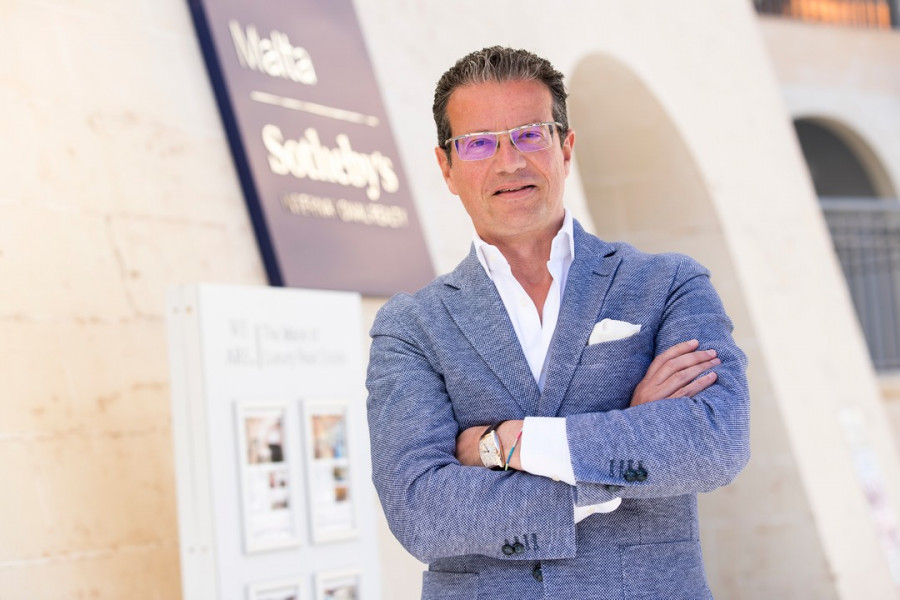 Malta Sotheby's International Realty Director and Joint Owner Michael Zammit
Read the full report here --- Sotheby's International Realty Luxury Outlook Report 2023


Sotheby's International Realty recently released its Luxury Outlook report for the high-end property market in 2023. The report outlines the current and emerging trends related to luxury real estate that is likely to shape the coming months across the world's prime housing markets.

The Covid-19 pandemic saw whole economies come to a near standstill with Statista reporting that the world's collective GDP dropped by as much as 3.4%. What followed was historically low-interest rates as countries around the globe implemented Covid-19 recovery plans in a bid to stimulate the economy. This global movement saw two years of residential real estate frenzy, with buyers across the world seeking out properties in holiday destinations with easy access to beaches, mountains, and other scenic spots where they could wait out the pandemic.

Three years on and interest rates have reached record heights as Central Banks desperately try to stave off inflation – yet despite this - many luxury agents are seeing a continued interest in the high-end property market. Global wealth creation is expected to increase over the next several years, translating to a potential influx of luxury buyers and an increase in price points in luxury property markets around the world.

"As the demand for luxury homes across the world has continued throughout 2022, the Malta property market has boomed with the call for luxury property in Malta growing day by day. More than half of our clientele in 2022 were qualified foreign investors. Our overall sales increased by 49% with our average sales price being over €2 Million," explains Michael J Zammit, Director & Joint Owner of Malta Sotheby's International Realty.


Well known for its 300 days of sun, breath-taking landscapes and a rich culture and heritage, Malta has become a very popular option with investors interested in taking advantage of the island's favourable tax laws and world-class business practices. In fact, 2022 saw Malta Sotheby's International Realty sell one of the island's most prestigious properties on the Maltese Seafront, at a cost of €11 Million.

"Buyers have become more demanding and decisive with their decision-making process. This trend isn't just local to Malta but worldwide and as the demand for high-end real estate continues to grow, we are seeing a global inventory shortage," continues Zammit.

More than 60% of Sotheby's International Realty Sales Agents report low or very inventory in the luxury housing market, with the National Association of Realtors in the U.S. reporting that 64% of houses were selling within 30 days as of October 2022.
"We ourselves experienced a number of our exclusive listings coming to market and selling within seven days, this was particularly true with our exclusive listings in Tigne Point. In fact, the market is so strong at the moment that we will be opening a dedicated office in the Tigne Point Pijazza this summer. With the real estate market currently growing from strength to strength there is no better time to list your luxury property with a leader in luxury real estate like Malta Sotheby's International Realty," concludes Zammit.

To see the full Sotheby's International Realty's Luxury Outlook Report for 2023, click here.

Malta Sotheby's International Realty consistently push the boundaries of what's possible in the industry. Cutting-edge marketing, trailblazing technology, record-breaking sales, and high-quality service all help define the global real estate brand.

To list your property with Malta Sotheby's International Realty get in touch with them directly on +356 2010 8077, view their website on www.maltasothebysrealty.com or visit them at their office located on the Portomaso Marina, Malta.

Don't just get your home on the market, get it the attention it deserves.
You can read the full Sotheby's International Realty's Luxury Outlook Report for 2023 here --- Sotheby's International Realty Luxury Outlook Report 2023
Back to Archive
Share this Article