Extraordinary Living: Inside a Contemporary Luxury Villa, Tal-Ibraġġ
Malta the Gem of the Med, Malta Luxury Real Estate News, Luxury Lifestyle & Design News
8th February 2016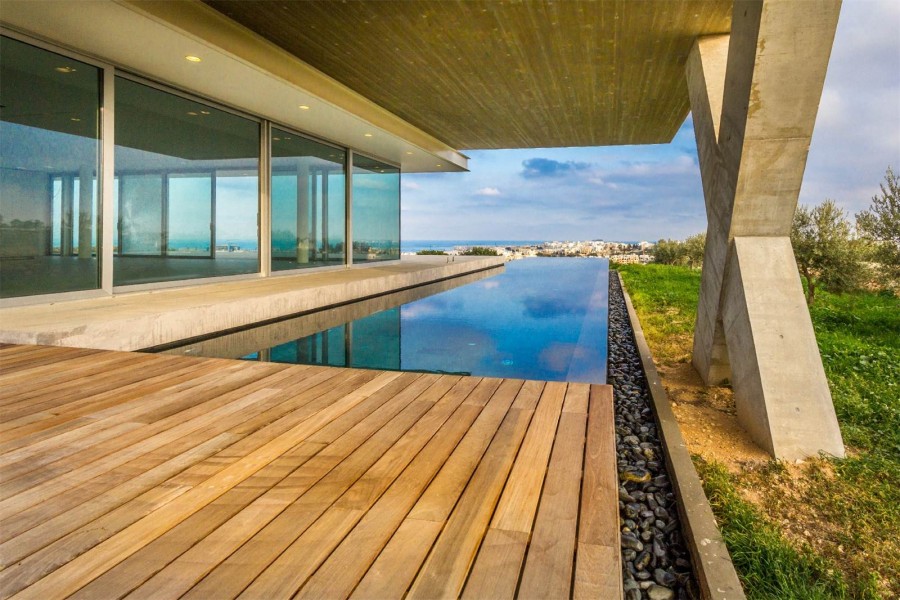 Think wide spaces, think sprawling views. This home luxuriates in its open spaces and huge clear glass windows allowing the light and astounding views inside. Any homeowner has the possibility to revel in all the ways that this home is ideal to create a custom living space, completely tailored to one's unique lifestyle.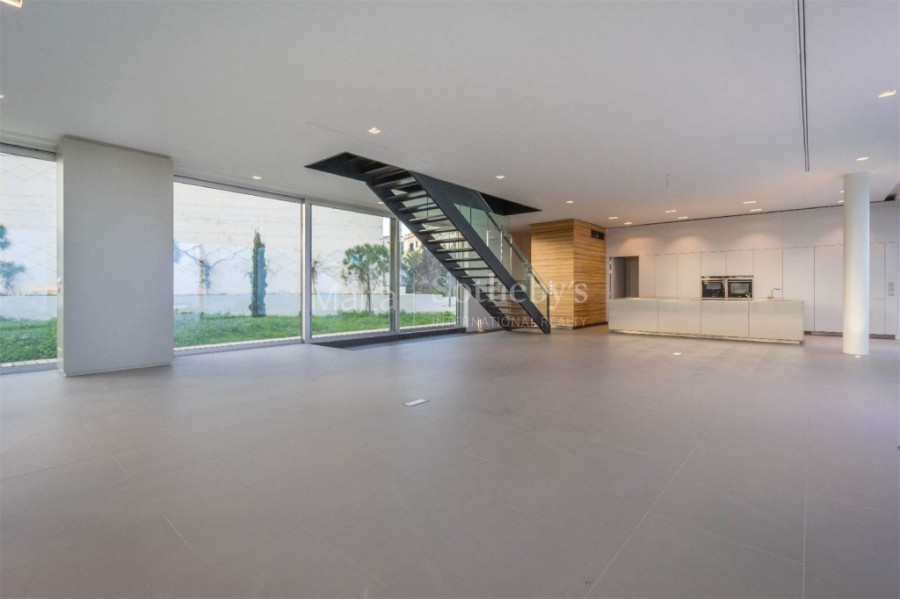 This wide, open living space opens up endless possibilities in designing it to cater for a unique lifestyle.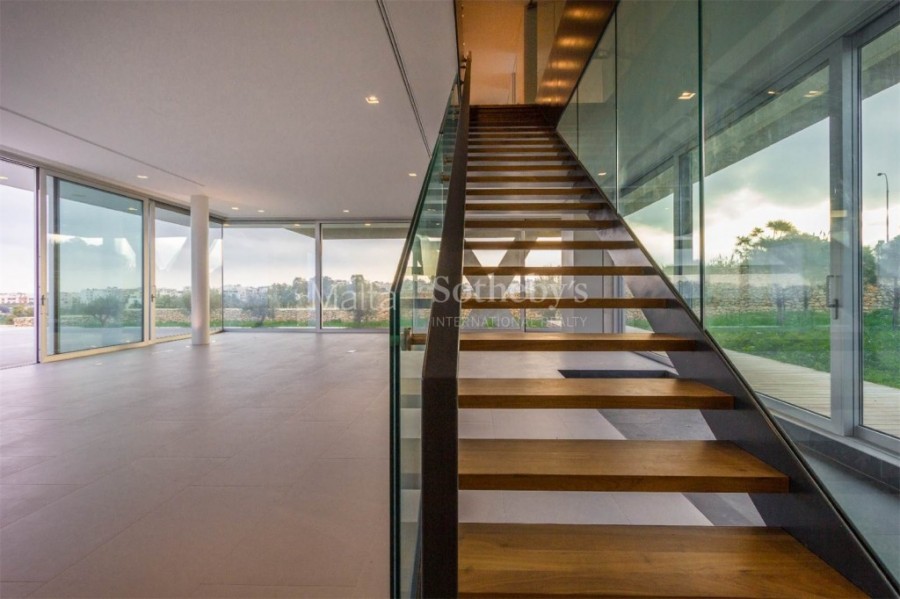 The floor-to-ceiling clear glass fittings take in the surrounding views and allow ample natural light indoors. 
The villa, fully-detached and situated in the highly sought after area of Victoria Gardens in Tal-Ibraġġ, offers diverse possibilities - to preserve the sense of space by opting for minimalistic furnishings or fill it up with pieces that really make it one's own. Either way, the unmistakable and singular structure of this house ensures that this residence remains immediately distinguishable.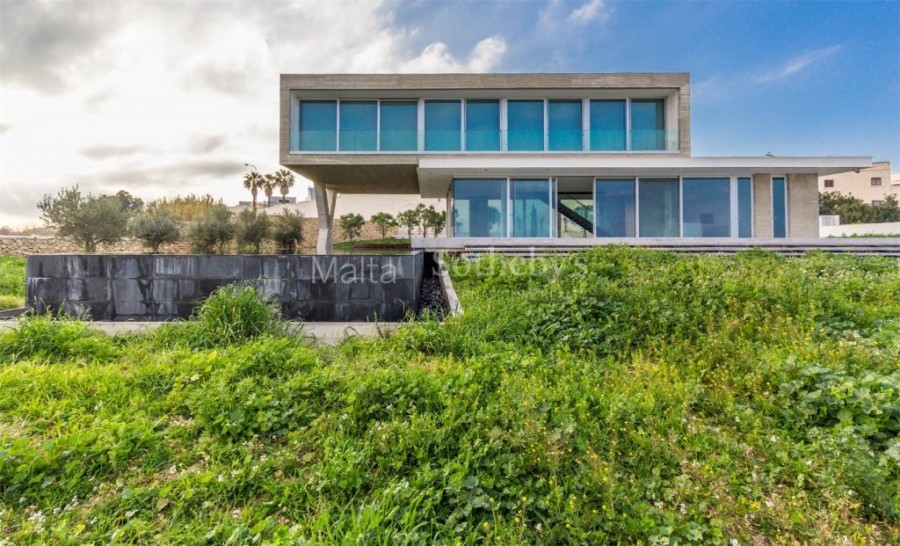 The singular structure of this home makes it immediately recognisable and distinguishable.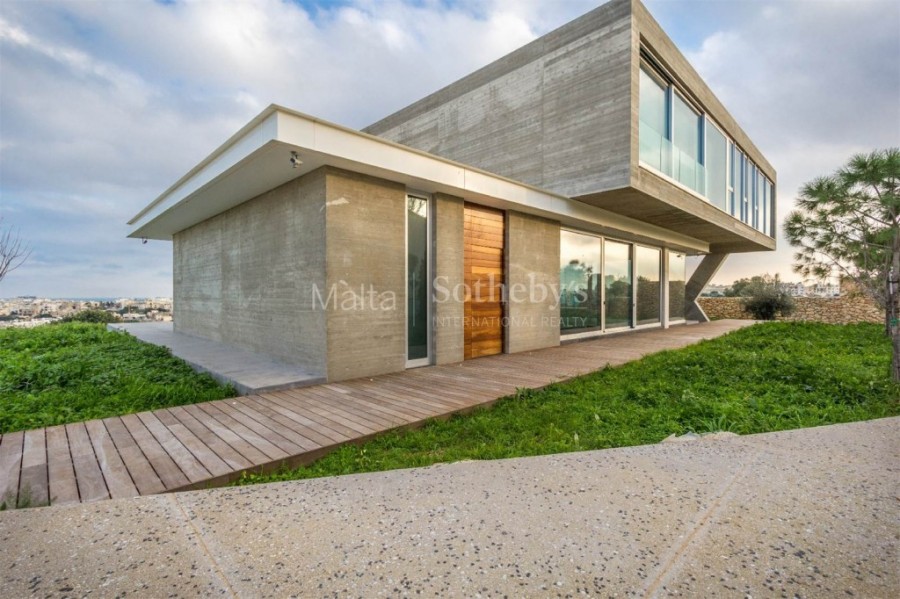 The villa is situated in the highly sought after area of Victoria Gardens in Tal-Ibraġġ, enjoying remarkable views over the island and the sea in the distance.
The house is surrounded by around 5000sq.m of land, including an infinity pool, further amplifying the sense of openness it inspires. Quite needless to say, the pleasant setting of its grounds are ideal to host events at home and have several guests over, particularly when taking into account the remarkable island views as well as distant sea views commanded by the house.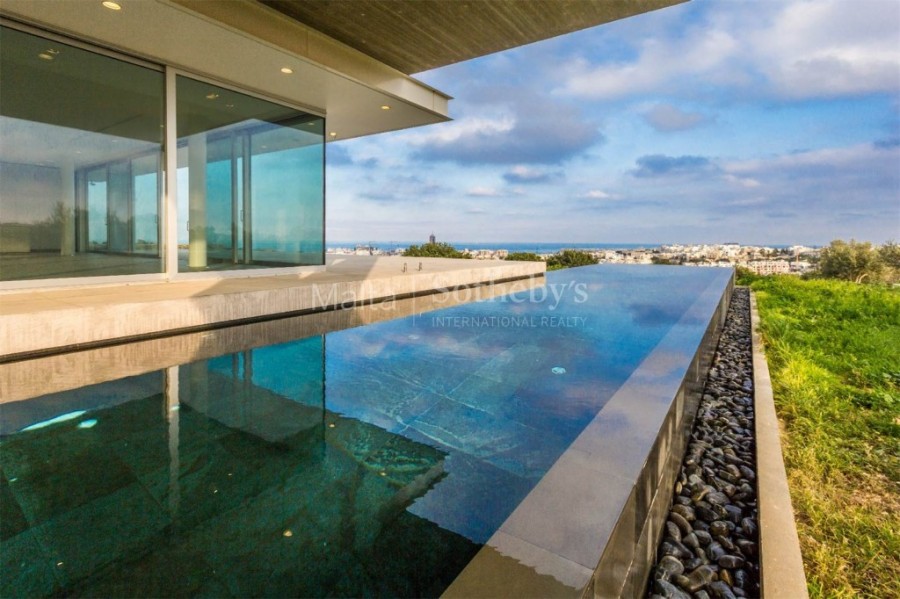 The villa's infinity pool further amplifies the sense of openness it inspires. Perhaps it's time to throw that pool party!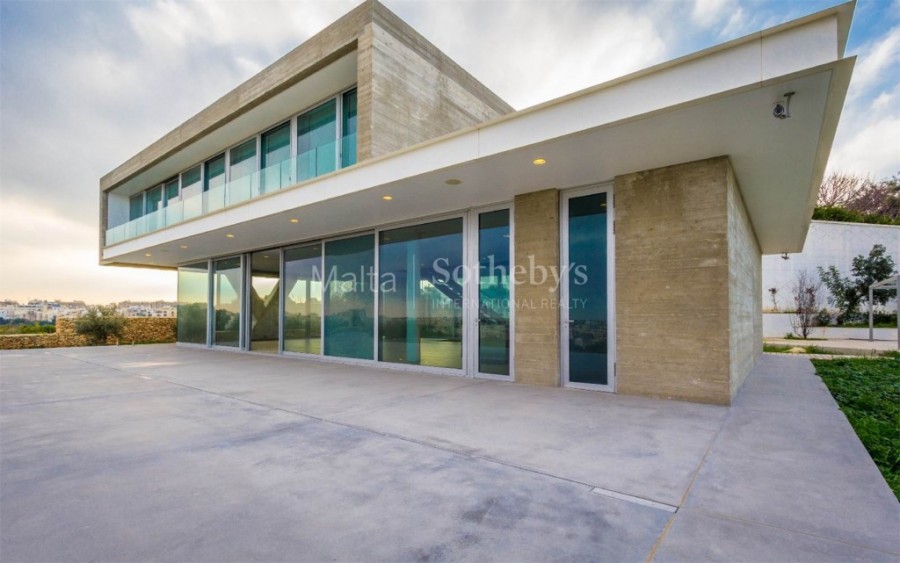 The external grounds can hold several guests in their pleasant setting.
The living quarters on the upper level are in themselves something to look forward to at the end of a long day. The neutral tones, elegant style and wooden floors evoke a certain sense of serenity and comfort that should be present in every home. All three double bedrooms have balconies taking in the views while the master bedroom is complemented by en suite and walk-in wardrobe.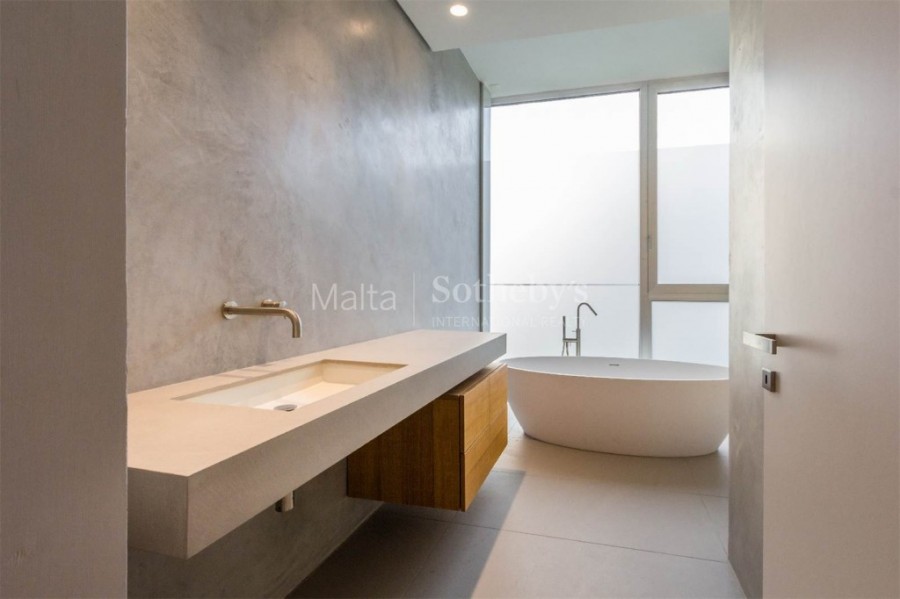 The neutral tones and unelaborate edges of the furnishings make this home elegant and serene.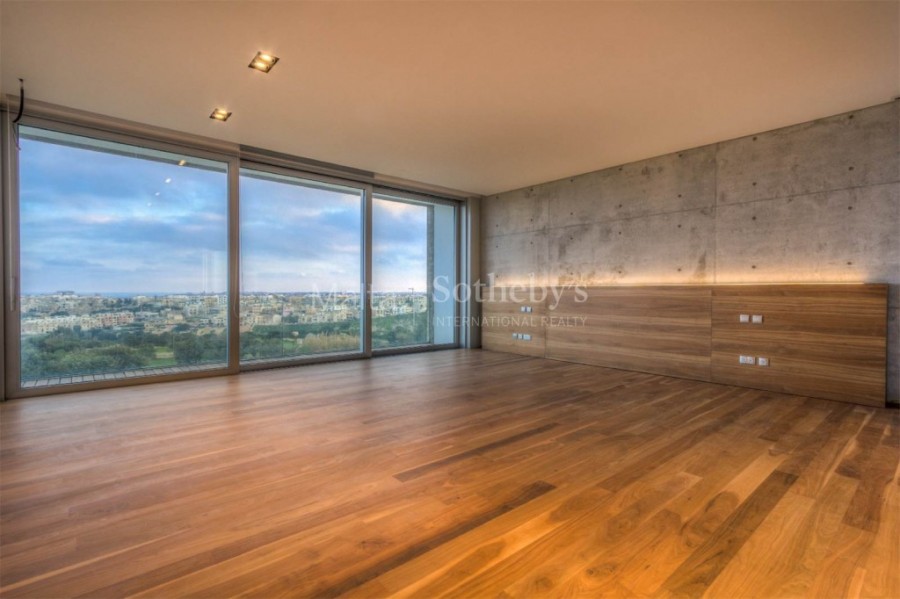 All three double bedrooms have balconies and floor-to-ceiling glass fittings that make the most out of the views. Check out the sophisticated wooden flooring.
As is to be expected from a home of this calibre, the villa is equipped with air conditioning, intelligent lighting and sound system and also has a large basement that can be easily converted into an office or gym. It is quite safe to say that this is the kind of luxury home that does not need to be elaborate in order to be sophisticated. In modern times advocating the 'less is more' adage, there is not much else that you could wish for.
---
For more information about buying or renting this home or other property for sale and for rent in Malta, kindly direct your request to info@maltasothebysrealty.com or get in touch on +356 2010 8070. Browse our online database of latest listings for sale to find your next dream home in Malta.
Back to Archive
Share this Article