Energy Efficient Homes: Embracing the Mediterranean Charm
4th April 2023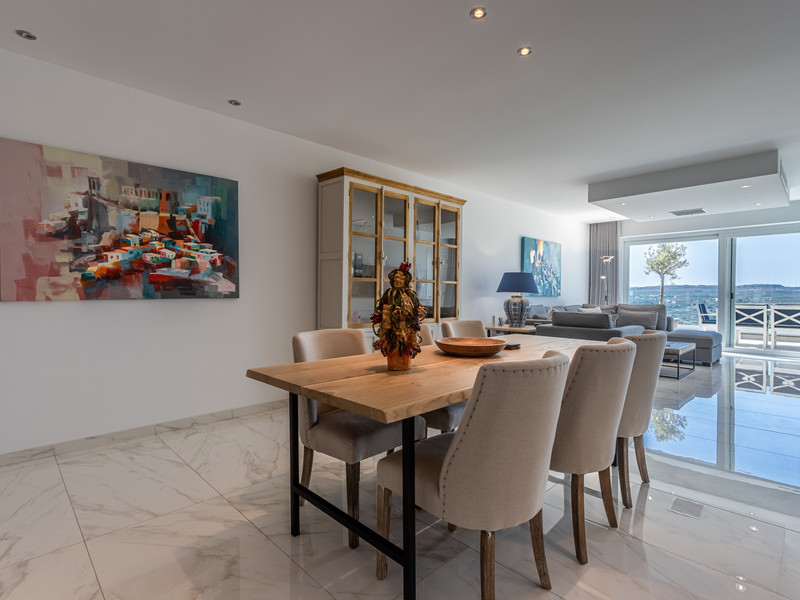 Hey there! Have you ever thought about how our homes can be both comfy and kind to our wallets and the planet? That's the magic of energy efficiency. Now, when we talk about Malta, with its sun-kissed beaches and crystal-clear waters, there's a unique twist to this tale. The Mediterranean climate here offers both challenges and golden opportunities for energy-smart homes. Let's dive in!
Malta's Climate: The Mediterranean Setting
First things first, Malta is like that friend who loves summer barbecues but also enjoys cozy winter evenings. Yes, we have sizzling summers and gentle winters.
And oh, the sea! It's not just for those Instagram-worthy sunset shots. The sea brings with it a touch of humidity and a sprinkle of salt in the air. It's like nature's own seasoning for our island.
But here's the not-so-fun part: climate change. Like many places worldwide, Malta is feeling the heat with rising temperatures. And with the sea right at our doorstep, rising sea levels are something we're keeping an eye on.
The Concept of Energy Efficient Homes: A Global Perspective
So, what's the big deal about energy efficiency in homes? Think of it as a fitness routine for your house. It keeps things in shape, ensuring that energy isn't wasted. For homes, it's all about using energy smartly and efficiently.
And the perks? Oh, there are plenty! Imagine cutting down on those electricity bills, giving a virtual high-five to the environment by reducing carbon footprints, and lounging in a home that feels just right, temperature-wise.
Around the globe, there's a buzz about energy-efficient homes. From cool tech gadgets to innovative designs, the world is embracing ways to make homes more energy-smart.
Traditional Maltese Building Techniques and Materials
Malta has its own secret weapon when it comes to building: limestone. This golden-hued rock is not just a local favorite but is also generously available right here. It's like nature's gift to Maltese architecture.
Ever walked past those charming Maltese townhouses and wondered why they look the way they do? Those designs aren't just for aesthetics. They have features that help keep the indoors cool during summers and warm when winter rolls in.
And let's not forget the courtyards and those chunky walls. They're not just about looking pretty or offering a space for your plants. They play a sneaky role in ensuring the indoor temperature feels just right, no matter what the weather outside is up to.
Let's talk green roofs! Imagine a garden on your roof, with native plants chilling out, providing insulation, and reducing the heat your home absorbs. It's like having your own mini oasis right above your head. Cool, right?
And then there's the sun. Malta is pretty much bathing in sunlight most of the year. So, why not make the most of it? Solar panels are popping up everywhere, turning that glorious sunshine into energy. It's like Mother Nature's own power plant!
But wait, there's more. Advanced insulation materials are now in the game. These are like cozy blankets for your home, fighting off unwanted heat and making sure the inside of your home feels like a hug.
Ever thought about windows and doors as energy heroes? Well, the new energy-efficient ones are! They're designed to reduce heat loss and let in just the right amount of natural light. It's like they've got superpowers!
The Role of Government and Policy in Promoting Energy Efficiency
Malta isn't just sitting back and watching. The government has set some pretty ambitious energy efficiency targets. It's like they've thrown down the gauntlet, challenging us all to up our energy game.
And guess what? If you're thinking of making your home more energy-efficient, there might be some incentives and grants waiting for you like this PV scheme. It's the government's way of giving you a high-five for going green.
Plus, there are building codes and regulations in place that are all about sustainability. It's like a rulebook for building the future, and it's pretty eco-friendly. The Energy Performance Certificate is such an example.
Successful Energy Efficient Homes in Malta
Picture this: a traditional Maltese home, with all its charm, but retrofitted to be energy efficient. It's like the best of both worlds, where the past meets the future.
And then there are the new kids on the block: modern Maltese homes built with sustainability at their heart. They're like living proof that you can be stylish and energy-smart at the same time.
Communities are also getting in on the action. There are projects and developments that are making energy efficiency a top priority. It's like a group effort to save the planet, one building at a time.
Elevate Your Home's Worth
Ever wondered how to give your home that extra oomph in the real estate market? Think energy efficiency! It's like giving your home a modern makeover without changing its soul. By adopting energy-smart solutions, you're not just cutting down on bills but also adding a shiny badge of 'sustainability' to your property.
Potential buyers today are savvy; they're looking for homes that are kind to their pockets and the planet. So, when they see a home that's both charming and energy-efficient, it's like spotting a rare gem in a treasure hunt. And guess what? Rare gems have a higher value. By making your home energy-smart, you're not just living comfortably; you're also setting the stage for a grander resale value. It's like giving future you a pat on the back!
Seasonal Comfort: No More Winter Chills or Summer Sweats
Ah, the joys of a Mediterranean climate! Sun-soaked summers where you're tempted to live in your swimsuit, and mild winters where a cozy blanket and a cup of cocoa feel just right. But here's a twist: what if your home could give you that perfect temperature feel all year round? Imagine waking up in winter without that initial dread of leaving your warm bed, or lounging at home in summer without feeling like you're in a sauna.
Energy-efficient homes are like your personal climate controllers. They ensure that the cold stays out during the chilly months and the heat remains at bay when the sun's blazing. It's all about living in harmony with the seasons, without the extreme temperature swings. So, here's to homes that feel like a perpetual spring, where comfort is the everyday norm!
Challenges and Opportunities for the Future
Now, it's not all smooth sailing. There's the challenge of blending modern energy-saving techniques with the rich architectural heritage of Malta. It's a bit like trying to fit a square peg in a round hole, but with creativity, it's possible!
The future's looking bright with emerging technologies. Think smart homes that can be controlled with a tap on your phone, or energy storage solutions that are game-changers. The possibilities are endless!
But here's the thing: we all need to be in the know. Educating ourselves, our neighbors, and industry pros about the wonders of energy-efficient building is the way forward. Knowledge is power, after all!
Back to Archive
Share this Article